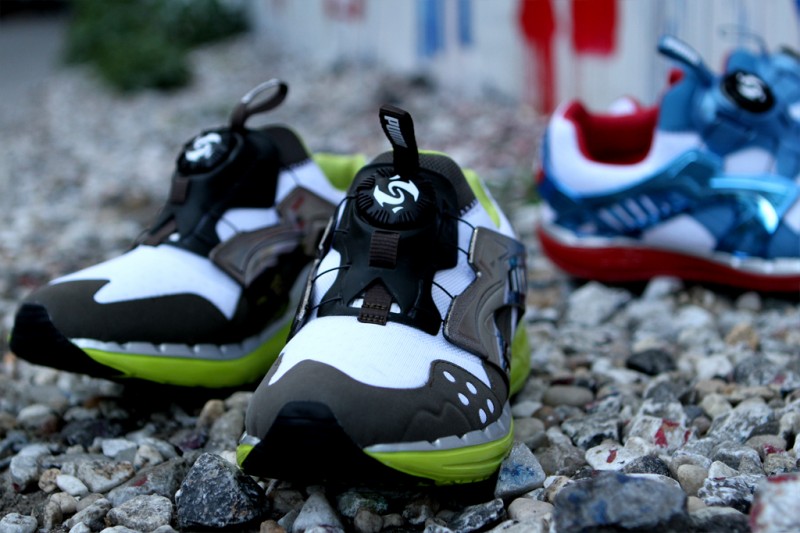 words // Brandon Richard
In celebration of the retro runner's 25th Anniversary, PUMA has released an updated version of the Disc Blaze. The Disc Blaze LTWT pairs the classic silhouette with a modern FAAS 500 sole, resulting in reduced weight and increased stability. Additionally, the shoes are encased in metallic frames that truly makes the boldness of the colors pop.
The Disc Blaze LTWT is available in Blue/Red and Smoke/Lime at KithNYC.com and Kith NYC Stores today.