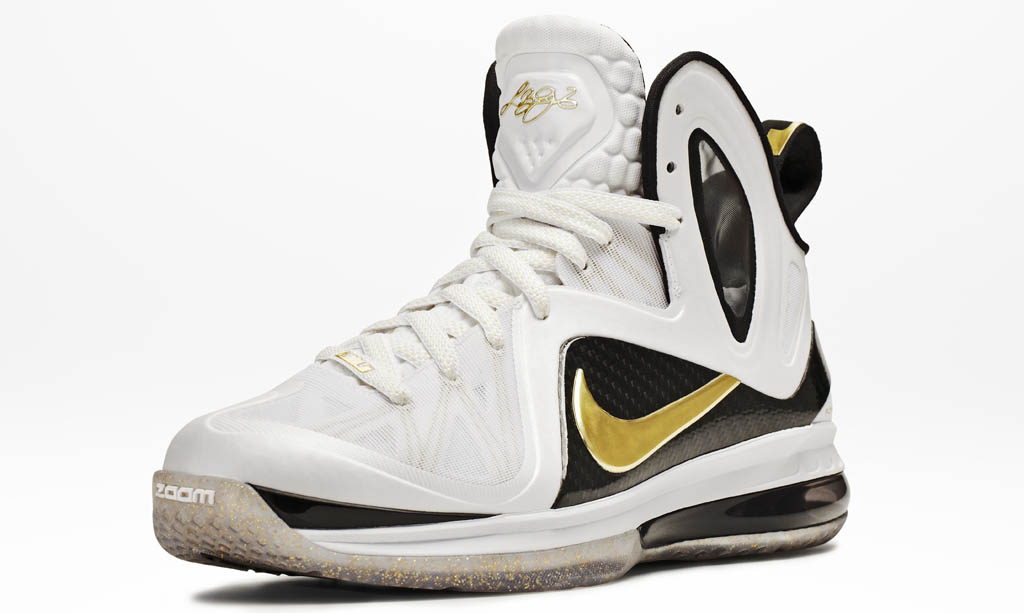 words // Nick DePaula
There've been a number of shoes that we've all thought would become the long-remembered model by being on the feet of LeBron James once he won his very first NBA title. The first realistic candidate was the Zoom Soldier 1, and later on both the LeBron 7 PS and LeBron 8 PS seemed to each have their own shot of forever being placed in sneaker lore.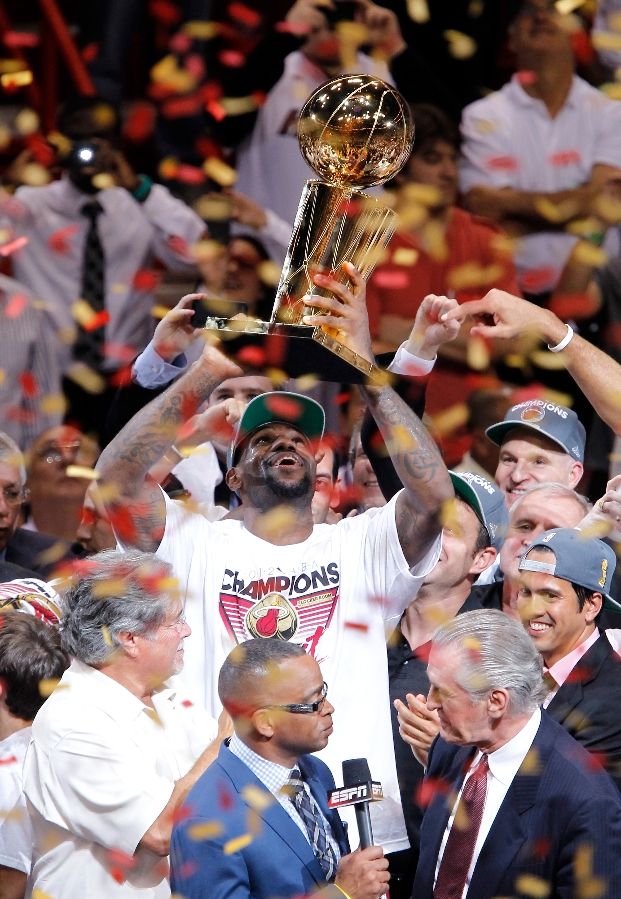 Now a champion after nine seasons in the league, LeBron's first ring also comes during a year in which the Nike Basketball team re-directed the approach around his signature line.
We've moved past the near take-down Soldier series that we saw him come up empty-handed in for three postseasons. We've gone beyond the stripped down version of his in-season shoe that was the LeBron 7 and 8 PS models. For his first championship, LeBron James was wearing a tech-packed $250 upgrade to his regular season shoe, and the Nike Basketball team couldn't be happier to have him start to define his own legacy both on the court, and in the sneaker industry.
"From talking to LeBron, he just really wanted to have us focus on this time of the year, and he talks about it being when the lights are brightest and it's the biggest stage," explains designer Jason Petrie. "He's told us, 'It's the most important part of the season, and I want my shoe to reflect that. I don't want to wear the same thing I've been wearing all season. I want to take it up 10 notches.'"
That direct insight from James led the team down the path of creating the Nike Elite Series, where they looked to reengineer their in-season models with true carbon fiber support wings, plush Pro Combat padding and what the hell, even Kevlar laces.
As far as the team is concerned, that notion of introducing an enhanced and no-holds-barred performance signature for the postseason will begin to shape LeBron's sneaker legacy going forward.
"As we look back on this era, MJ had his signature thing, but with LeBron, he brought that playoff shoe to the market and it's been consistently a concept car approach for him," says Nike Basketball Design Director Leo Chang. "We want him to be remembered by that, and we have an opportunity to have this incredible concept car each playoff."