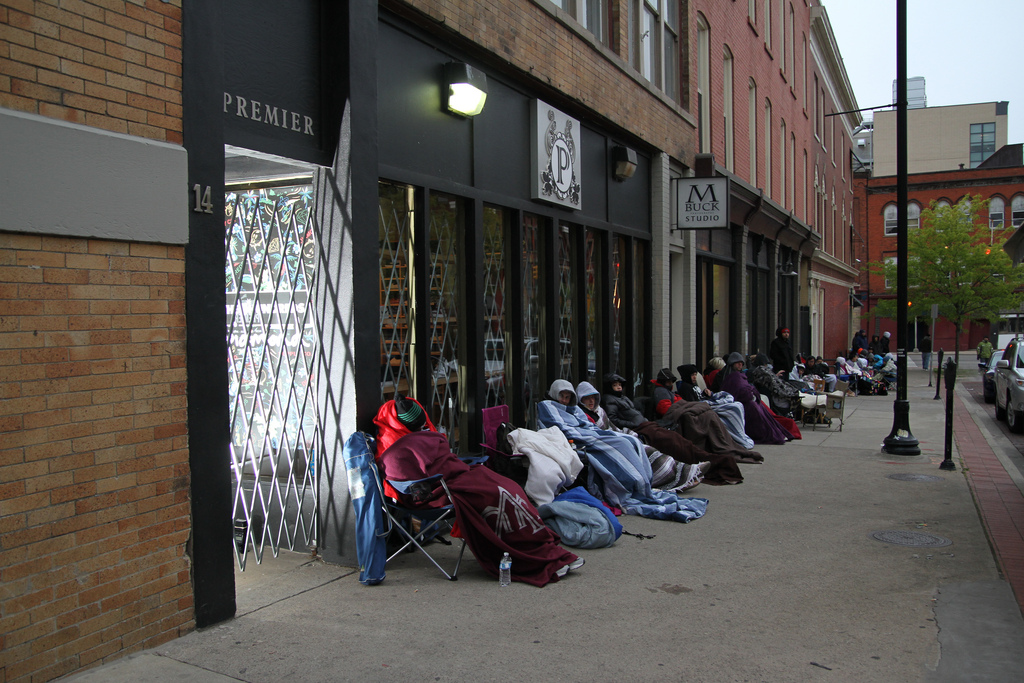 words & interview // Brennan Hiro Williams
For the full interview, check out the May iPad issue of Sole Collector Magazine
"Gerald Ford...Office Furniture...DeBarge?"
When I, a California native, thought of what's come out of Grand Rapids, Michigan, sneakers were certainly not the first thing that came to mind. That is, until I became aware of Premier.
Established in 2001, Premier has steadily grown over the past decade from a core skate shop to a well-rounded retail experience. With a strong web presence, healthy brand list and an outstanding Nike SB collaboration that grabbed everyone's attention, Premier is well on its way to becoming one of the top shops in the nation.
I recently interviewed Josh Higginson, co-owner of Premier, to find out more about the story behind his shop, collaborating with Nike SB and his outlook for the future as both a brick and mortar and online retail venture.
Brennan Hiro Williams: Let's talk about the story behind Premier. How did you get started?
Josh Higginson: Premier is located in Grand Rapids, Michigan. We officially opened our doors for business on June 1st, 2001. I was actually just talking to a customer via email the other day about this – he had said something like, "you guys should open up a store in the San Francisco Bay Area," to which I responded that it was funny he say that because the idea for Premier came from that very place.
It was basically set in motion in the kitchen of a crappy apartment in Oakland, California back in 2000. My friend and business partner, Eric Blanding, and I were out there living the "skateboard dream" at the time. I was doing sales at a company called Deluxe (distributor of Real, Krooked, and Anti Hero skateboards, Thunder and Venture trucks, and Spitfire wheels), and Eric was working for an Internet retail company which had hit some hard times during the great "dot-com bubble burst." He knew that he probably would be in danger of getting laid off in the next year or so, plus he was also pretty much over the job by that point if I remember correctly, and that's when we started to kick around the idea of opening a skate shop back in our home state of Michigan.
We were inspired by some of the great skate shops in the Bay Area at the time like FTC in SF and 510 in Berkeley, and knew there was nothing like that where we were from. As a matter of fact, our original business plan is pretty much based solely off of information we got from our friends Jerry and Dandelion Harris who own 510, and our first storefront showed a heavy influence from theirs. 510 had an aesthetic that was pretty ahead of the curve for that time. Unlike most skate shops, they had skipped the traditional slat walls and prefabricated displays and instead chose a cleaner, self-built interior. It's become commonplace these days in our industry for shops to look like that as people are rushing to have the word "boutique" attached to their name, but it was pretty revolutionary for the time.
And let me not forget to mention our obvious inspiration from the East Coast which was Supreme. I'm sure good stuff was going on in many other corners of the globe in the mid to late 90s, but in our world the best things in skateboarding were happening in Northern California and New York City. Growing up skateboarding in Michigan during the 90s it was just so omnipresent. FTC had all of the original EMB heads, and Supreme had that NYC vibe that can only be truly appreciated if you know Zoo York in it's inception and Shut before it.
BHW: Over the last decade, it seems that Premier has evolved into a pretty well-rounded sneaker store...
JH: To say it bluntly, shoes marketed to skateboarders when we opened in 2001 were complete shit. It seemed like all of the skate shoe manufacturers were making these bulky running shoe rip-offs with fake air bags and the works. Google the Osiris D3 as a reference point. The problem was, those weren't great shoes for riding a skateboard in. They probably weren't good for doing anything in since the proposed technology of them had only appearance value and did little for your feet.
Along came Nike SB and the their launch of the Dunk into the skateboard market place. To us it looked beautiful. Once again, I'm going to have to go back to the words "simple" and "clean". We had no knowledge of the collector world as a whole when we started to try to get Nike in the store. We just wanted them because they looked like the best shoe out there to skate in. Once we finally got the original SB crew to open us up as a dealer and we got our first shipment, we started to notice new customers at the store. They loved the shoes as much or more than us, but for different reasons. Thus, our entrance into the sneaker world. It wasn't like the idea was foreign to us because we had been going to the mall to grab running shoes as "chill" shoes ourselves forever. We were just surprised that there was a correlation to the real skateboard world. We had watched Nike and Converse try to get into skateboarding before and it didn't work out, with the exception being those "What if we treated all athletes the way we treated skateboarders?" television ads. We realized that the sneaker world and the skateboard world as we saw it had a lot in common. Both were tight-knit and commonly misunderstood.
As our relationship with Nike progressed, we started to ask for different styles – Air Max, Jordan, etc. – not because we thought it would be good for business, but because it was the shoes we wanted to have on our own feet. Flash forward and here we are. The sneaker world and skateboard world continue to be very symbiotic, although they sometimes pretend to hate each other. We think hating shit is a waste of time. Do what you like and stop worrying about everybody else.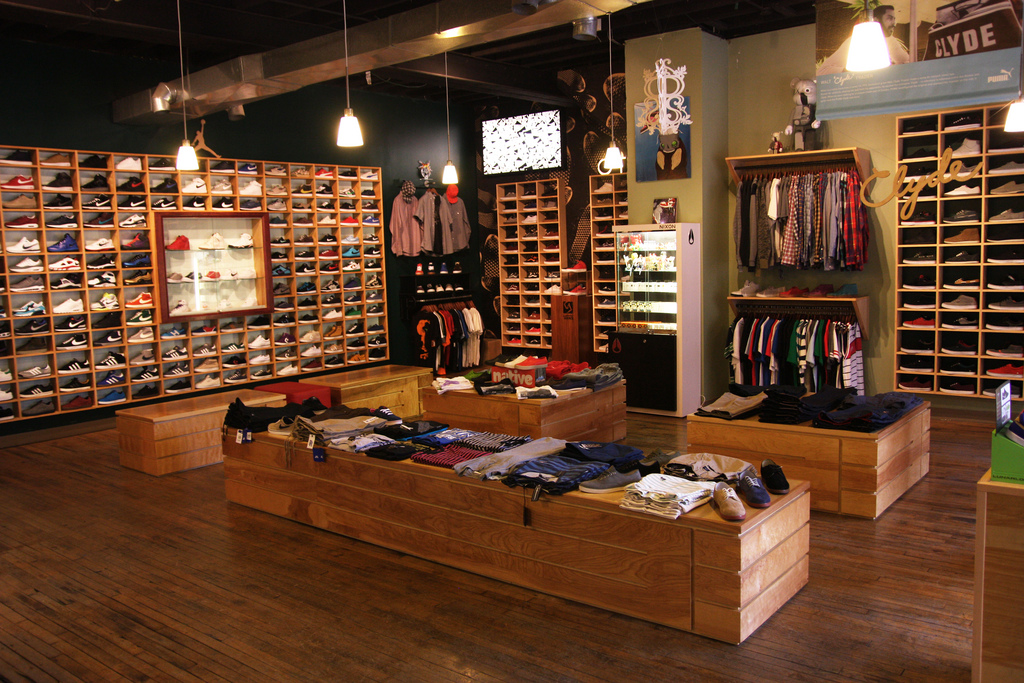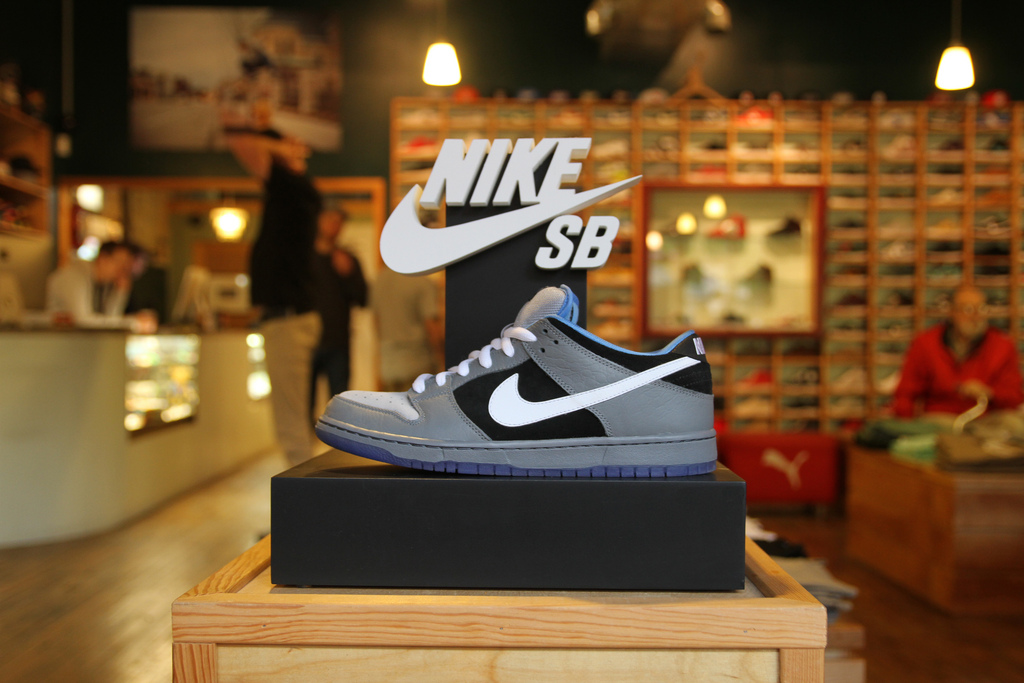 BHW: Let's talk about Premier's recent collaboration with Nike SB. What was the inspiration behind the shoe?
JH: The biggest inspiration for the shoe was the Petoskey stone, which is Michigan's official state stone. It's basically fossilized coral that washes up on the beaches in some parts of the state. When you polish them up, they reveal a pretty cool pattern. A lot of them are actually more commonly found in shades of brown, but the grey ones were always my favorite, hence the grey tones used on the shoe.
The only other thing we really had in mind is the translucent sole because we wanted to represent the Great Lakes, not only because that's where the Petoskey stones are found, but also because our state is surrounded by them. We originally intended to have the some imagery of the rock in water on the sole that would show through, like the "Bloody Gums" High, for example. Not sure whatever happened to that idea, but that artwork ended up on the general release insoles. Some of the other colors did have relevance to the story, like the university blue sock liner and white swoosh, which represent blue skies. Anything else was chosen simply because it worked well with what we had already chosen.
BHW: Can you touch on how long that process took?
JH: The shoe itself took about a year and half from start to finish. Our attempts to work with Nike took probably three. We submitted a few designs that didn't make the cut before the Petoskey design was accepted. Basically, how it worked was we would submit a design and it would go on the board with all of the color ups that the Nike designers had created as well, and this one got the approval. Afterwards there were a few communications with Nike regarding our wishes for materials, and then a waiting game. About eight months before the shoes released, we got the first sample. We asked for a few more tweaks, and finally had a finished sample we could sign off on in January of this year.
BHW: What should we look for from Premier in 2012 and beyond?
JH: You should expect us to keep on doing what we are doing, trying our best to supply what our customers are looking for, and backing it up with the best customer service possible. You can't make everybody happy, but we certainly make an effort to do so. In addition, we do have a couple of other collaborations kicking around. Nothing is concrete yet, so I really can't give any details right now. We are also making a push to tighten up our own Premier-branded product and get it out there on a regular basis. We aren't try to start a full clothing line or anything, it's just one of those things that we get a lot of requests for that we haven't had the time to focus on. We have just hired a handful of new employees to help out with the daily operations of the store itself so that we as the owners can put more time into sourcing new items and getting them into production.
Check out Premier online at www.thepremierstore.com.