words // Brandon Richard
Miami Heat guard Dwyane Wade is a proud Marquette alum, but when you're an athlete under the Nike umbrella, finding yourself in Oregon Ducks gear at some point seems all but inevitable. Prior to Game 2 of the NBA Finals, Wade was spotted arriving to Chesapeake Energy Arena wearing the "Home" Oregon Ducks Air Jordan Retro 3. This shouldn't come as much of a surprise, as the eight-time All-Star posted a pick-up photo of both Oregon 3s on his Instagram account back in April.
Much has been made of NBA fashion this post season, and while Wade's 3s are certainly a head-turner, one can't help but notice the finger wrap matching the shirt. Can't knock the man for his attention to detail.
Photo of Wade in Oregon 3s below.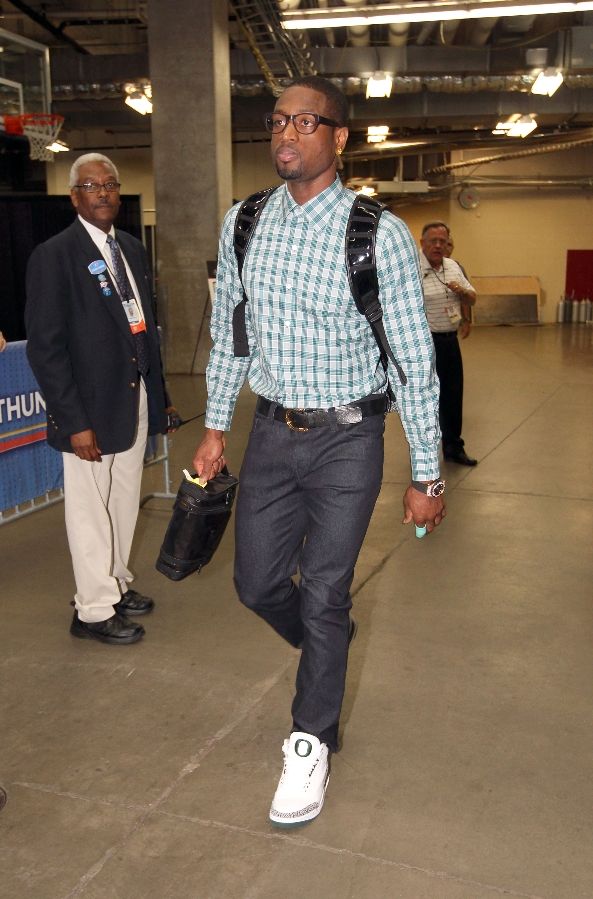 image via ESPN