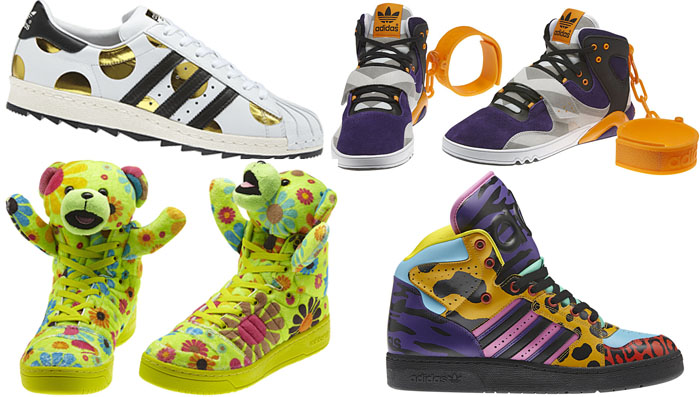 words // Brandon Richard
After previewing the collection earlier this month, we now get a full look at Jeremy Scott's Fall/Winter 2012 adidas Originals footwear lineup.
Joining the much talked about "Flower Power" JS Bear will be the new Butterfly JS Wings Wedge, a brand new spin on Scott's "Wings" concept and also a well-heeled silhouette for women. The original JS Wings are also back in a rainbow color-blocked chenille execution reminiscent of the loud and playful 90s.
If you're a little more on the rock and roll side of things, Jeremy has reworked the classic penny loafer with a slimmer fit and a full zip down the polka-dotted suede upper of the JS Zip Slip, as well as thrown a fun blast of Graffiti onto the all-leather JS Graffiti Slim.
Check out these offerings and many more in this full preview of the adidas Originals by Jeremy Scott Fall/Winter 2012 Collection.
JS Bear "Flower Power"
Unbearably cool, the Jeremy Scott Bear crosses a pair of high-tops with a day-glo teddy bear style that's made even more trippy with psychedelic flowers printed all over.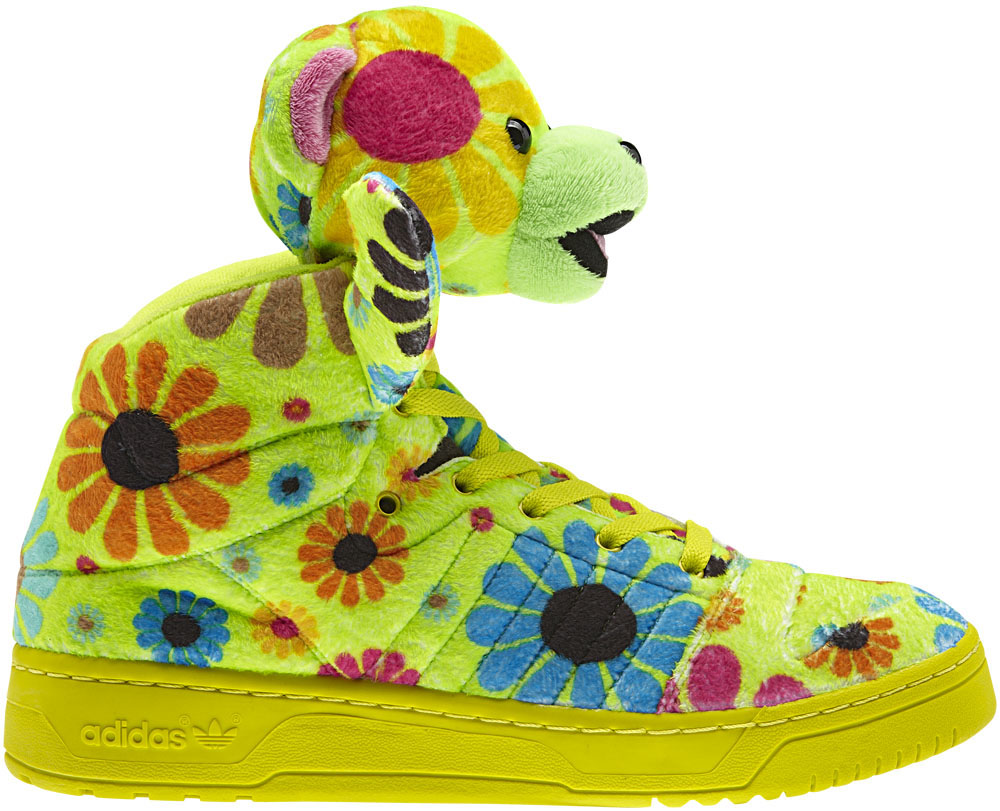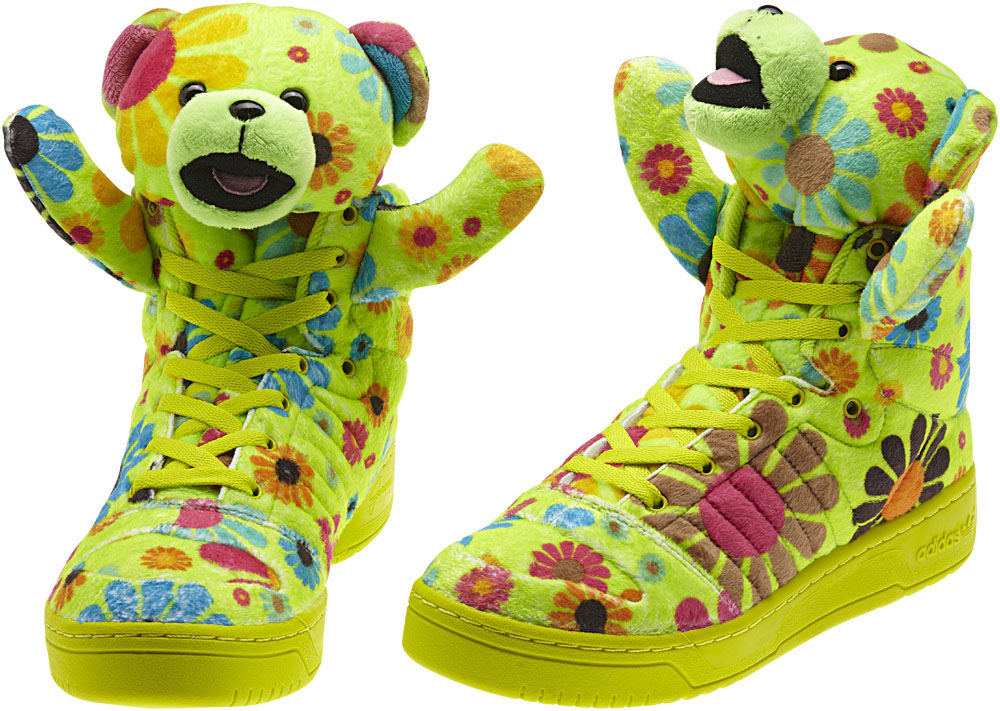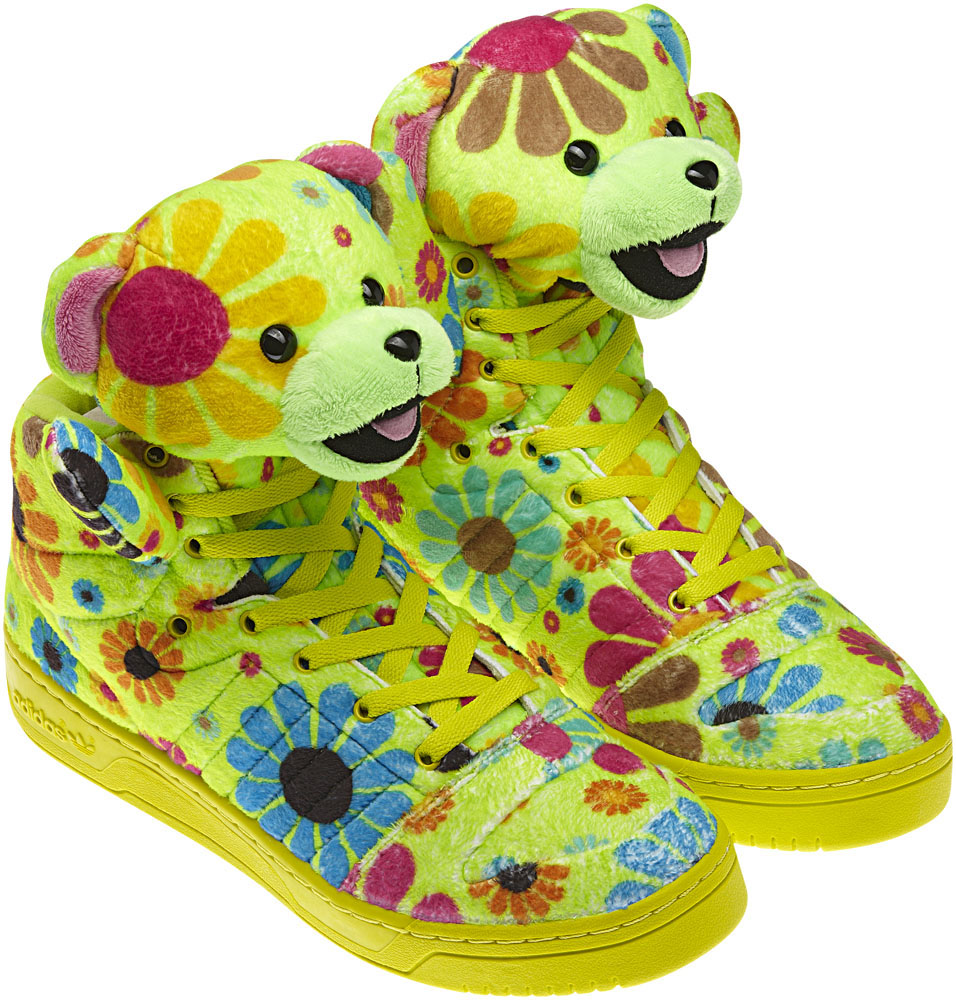 JS Bear i "Flower Power"
Styled right for little hipsters, the Jeremy Scott Bear i takes Jeremy's high-top teddy bear style and scales it down for a toddler-size stride. Features a faux fur upper, teddy bear head tongue, and trippy flowers all-over.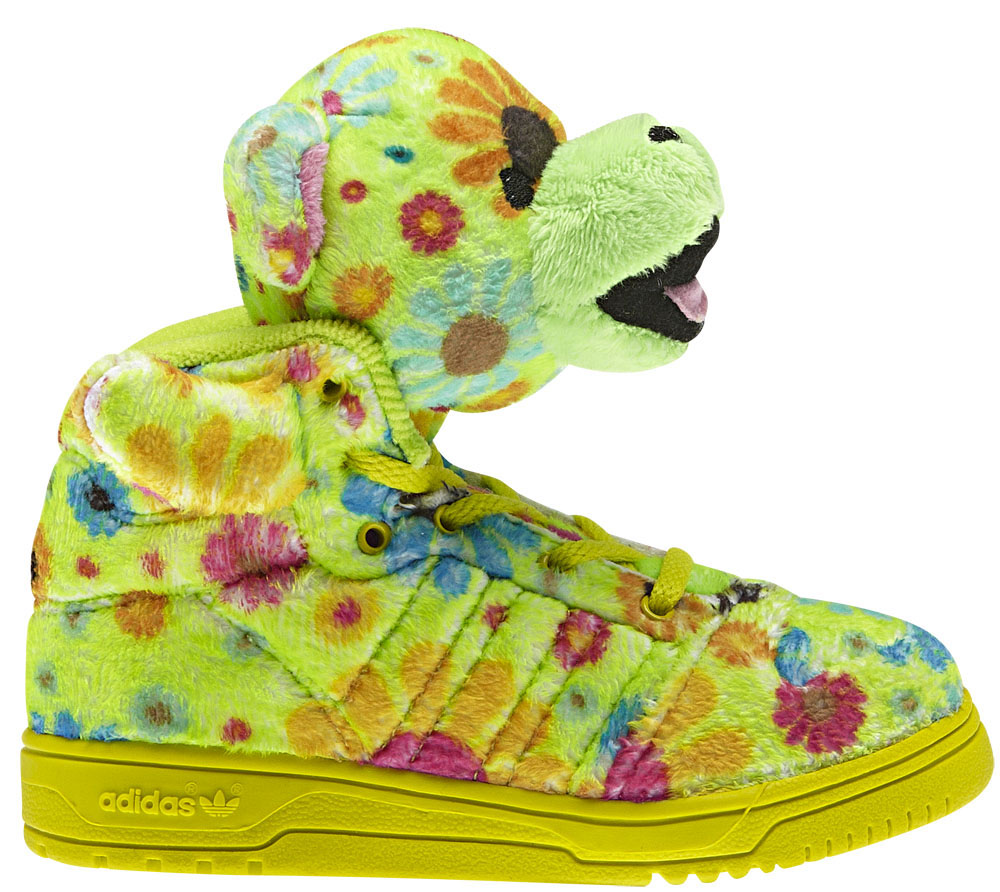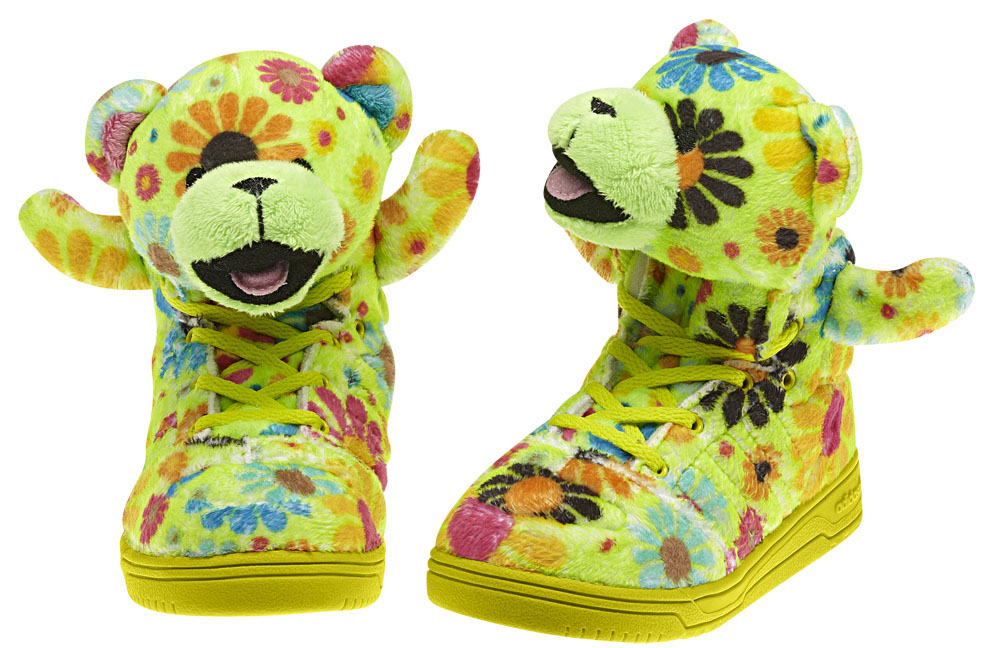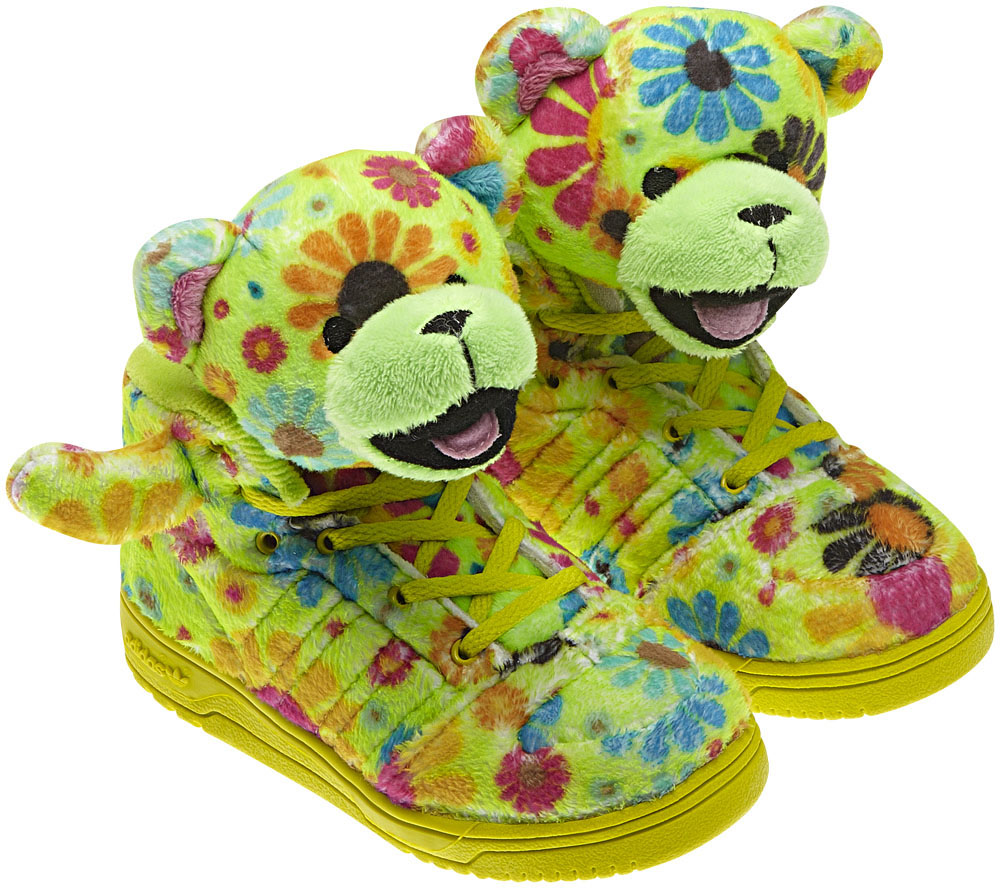 JS Instinct Hi
Built to thrill, Jeremy Scott's instinct Hi hits the street in a colourfully twisted mix of animal patterns and vibrant hi-fi hues. Features extra fat tongues, with "adidas" split between the two shoes. Made from genuine leather.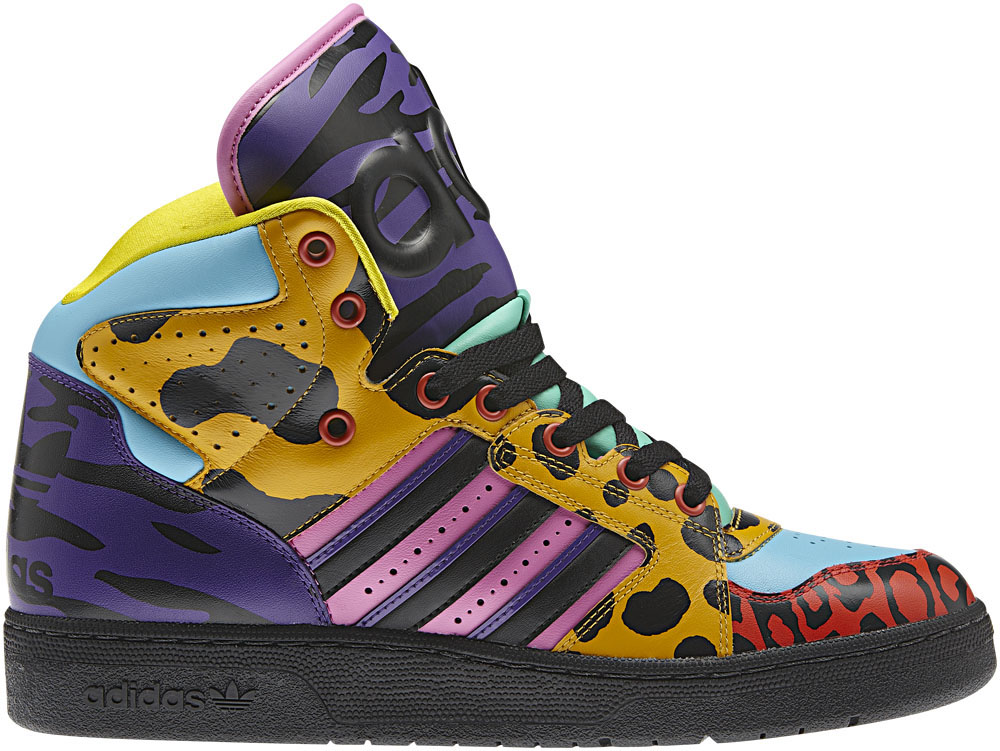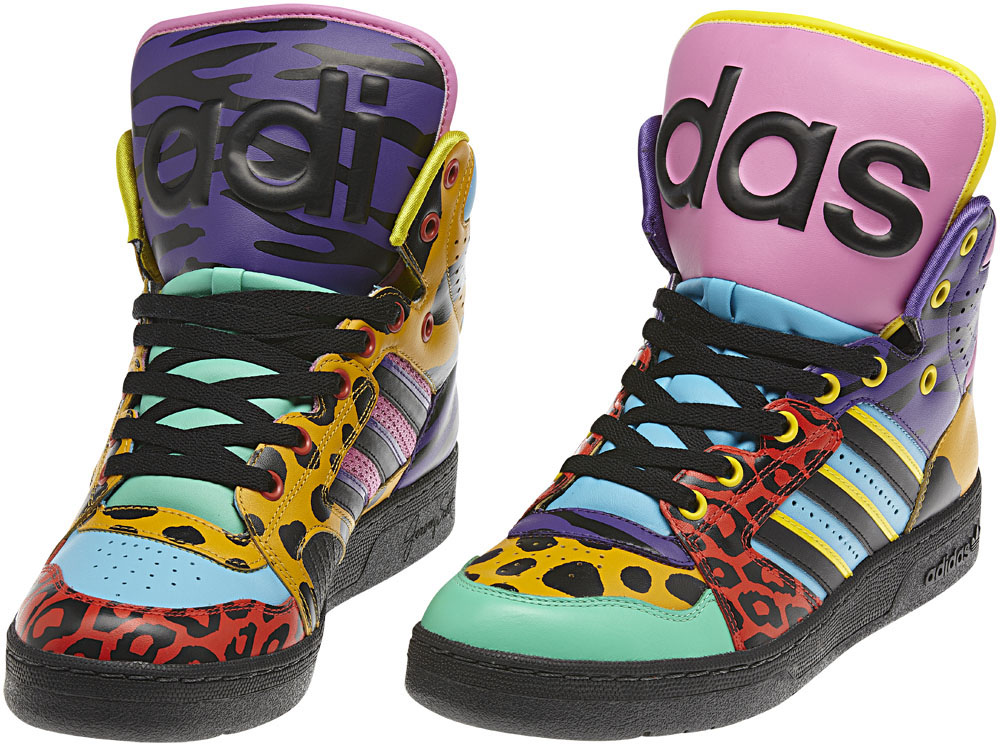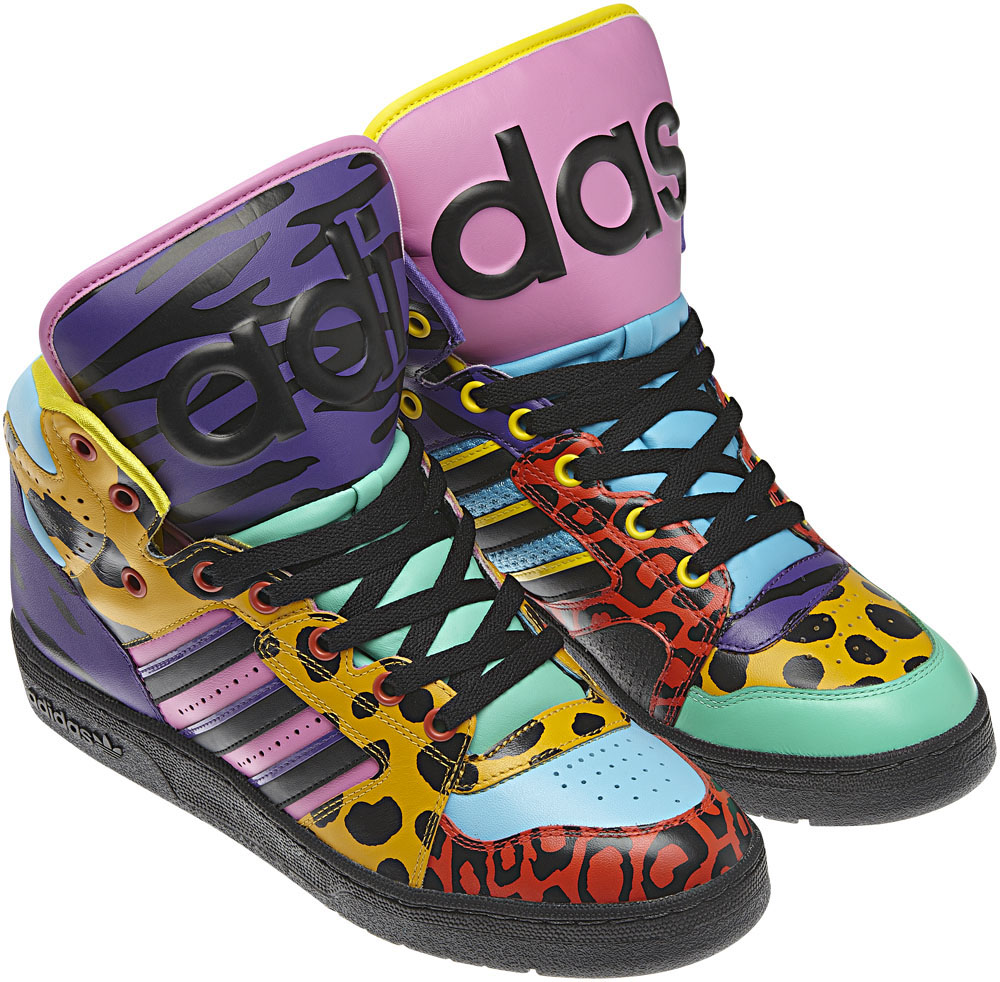 JS Instinct Hi
The Jeremy Scott instinct Hi is Jeremy's latest version of this epic sneaker design. This basketball style features an extra fat tongue that's got "adidas" split across the two shoes. Made from genuine leather.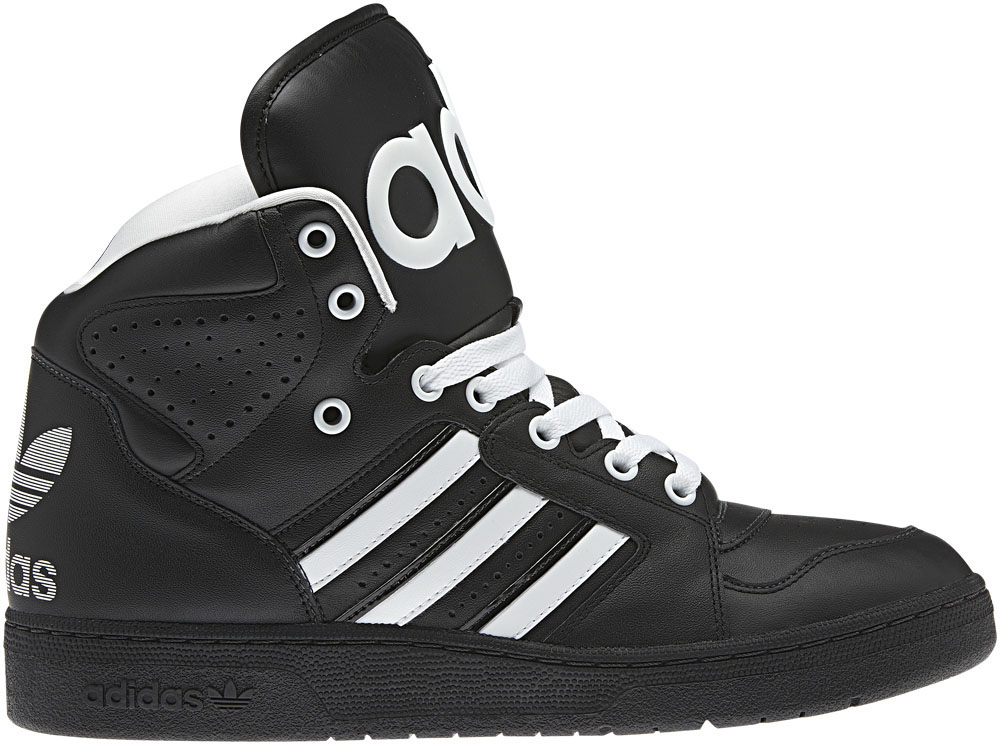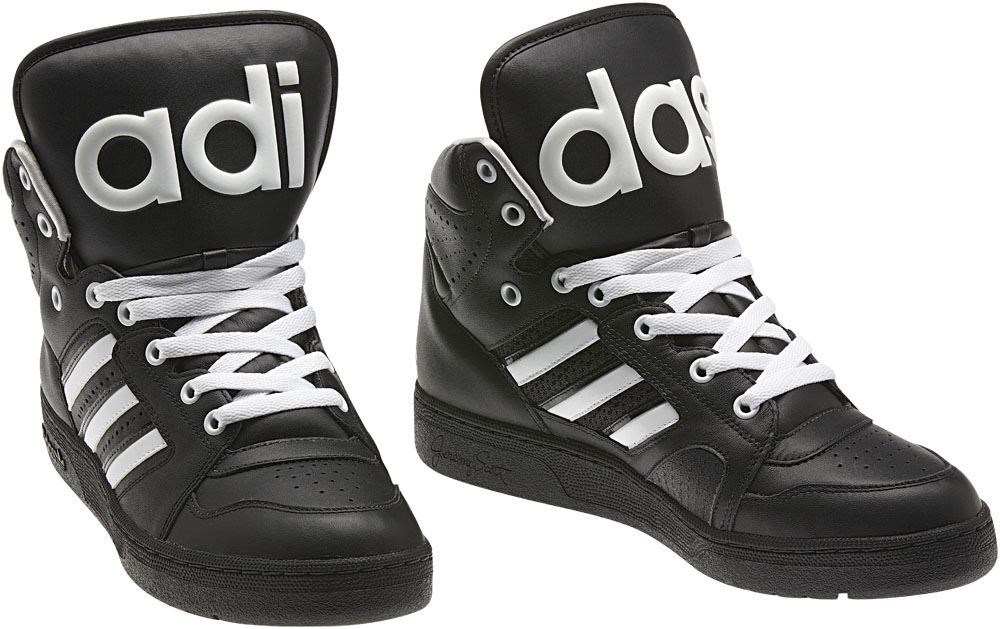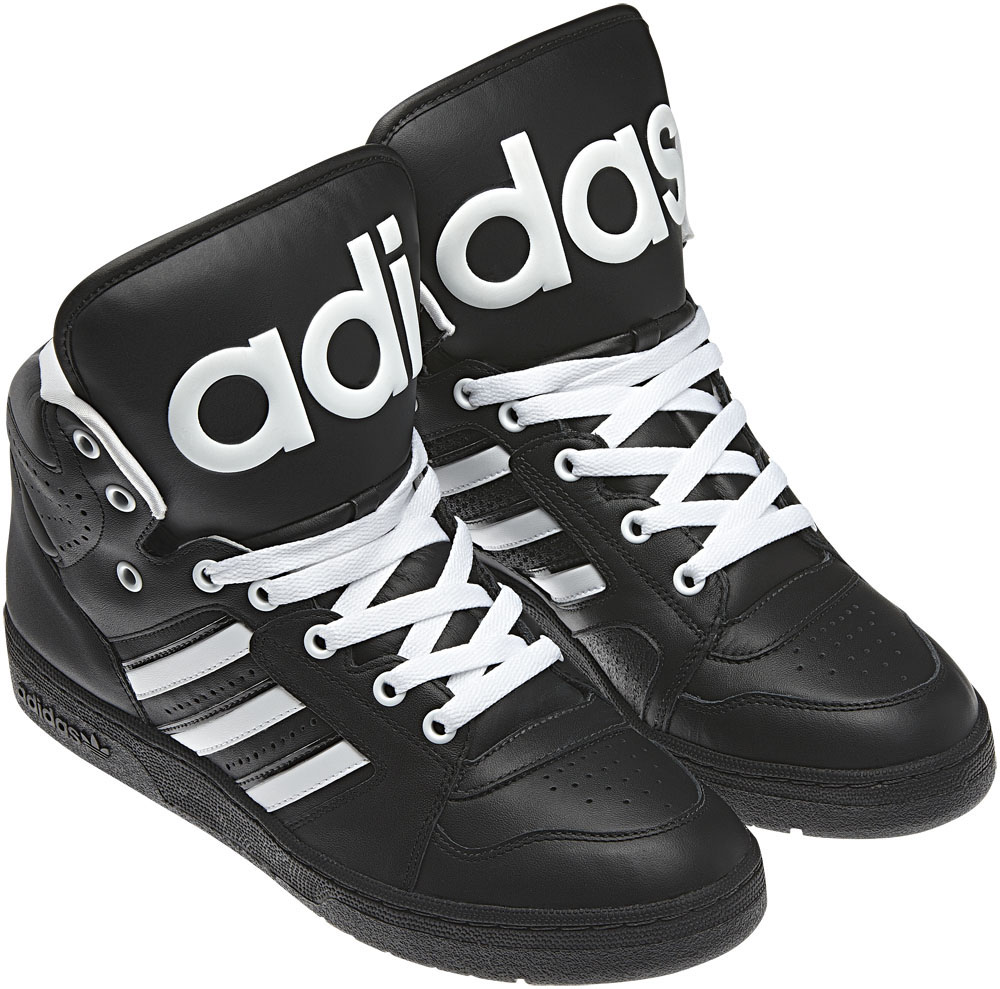 JS Wings
The legacy of Jeremy Scott's Wings shoe continues, this time showing off a new wildly coloured style made from soft chenille that plays into this season's rainbow adventure.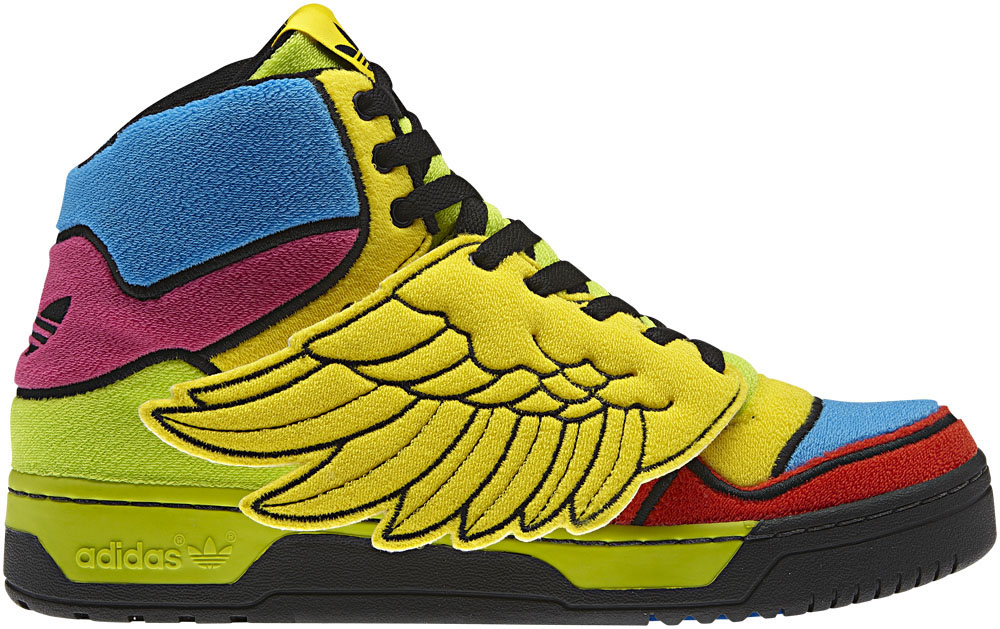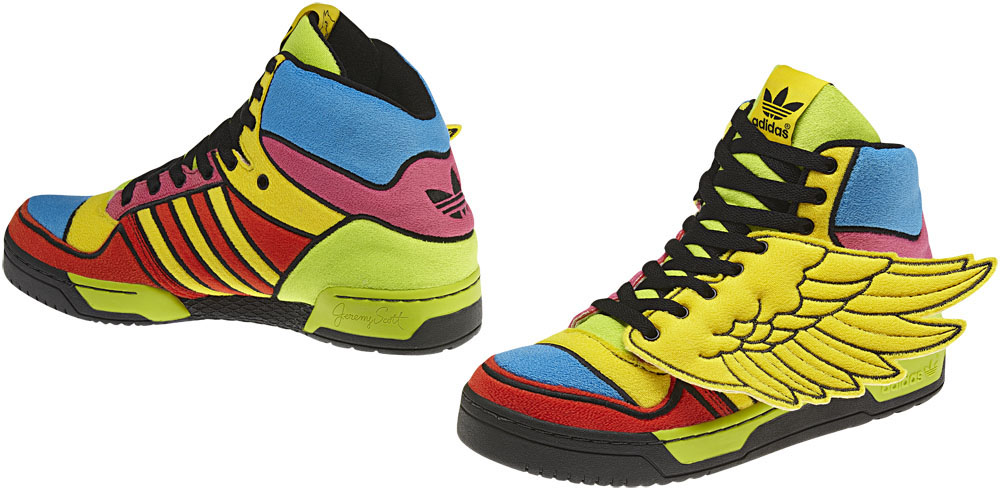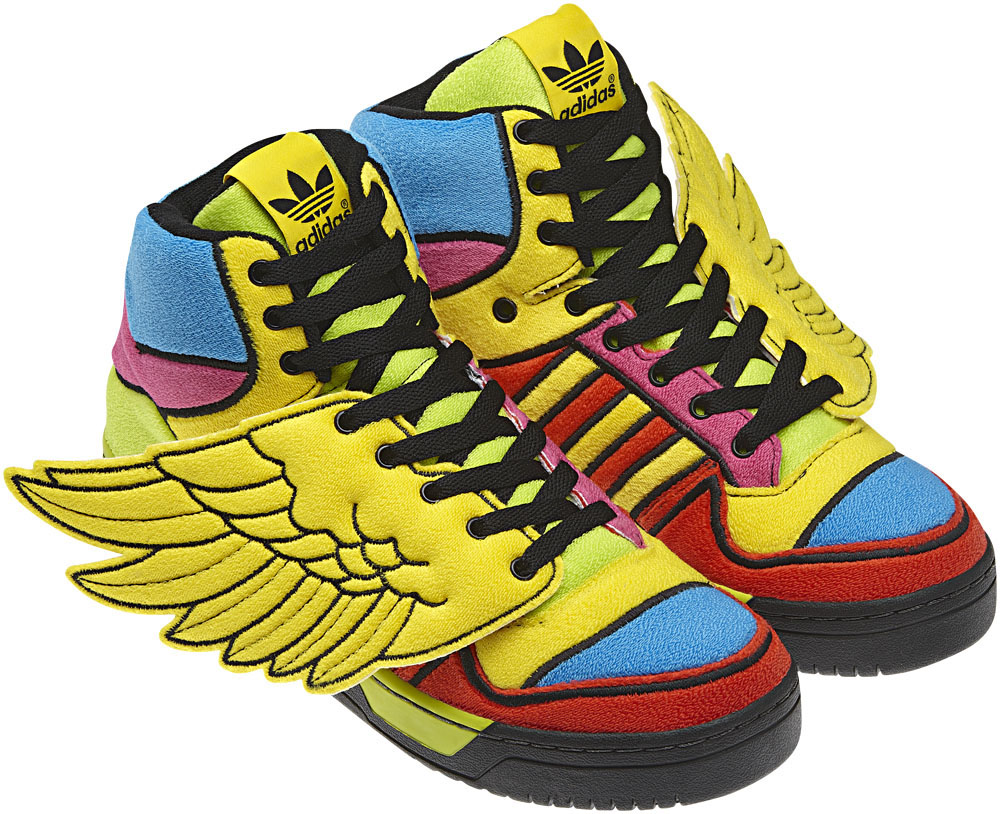 JS Wings i
Little kids need shoes with wings on them, too! and so Jeremy Scott's Wings i takes the now iconic winged sneaker design and scales it down for a toddler-size stride. This version features an upper made from soft chenille.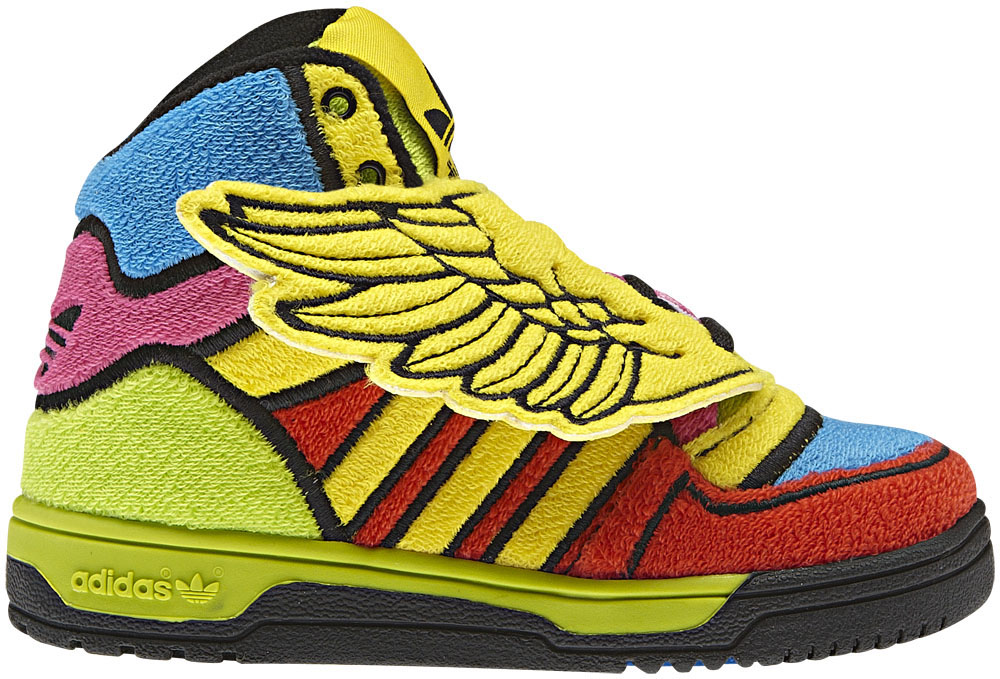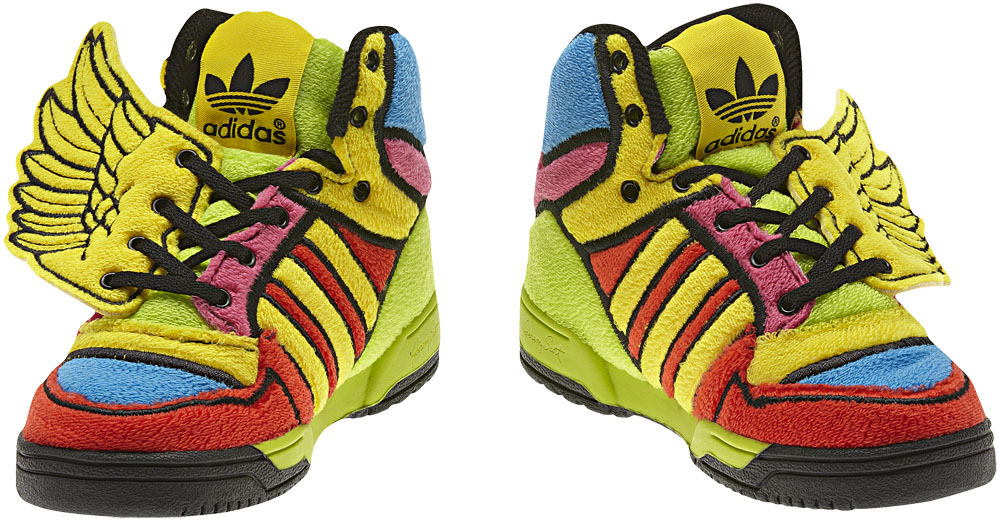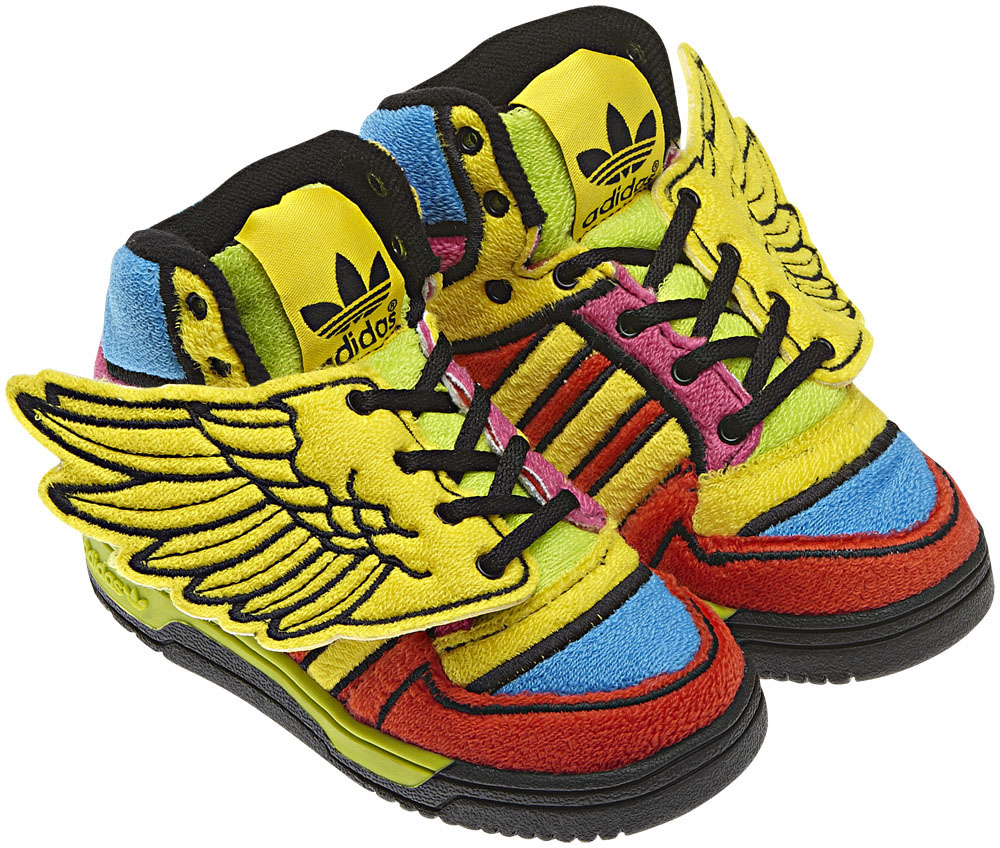 JS Roundhouse Mid Shackle
Made for today's prisoners of style, Jeremy Scott's Roundhouse Mid incarcerates a classic b-ball sneaker with a rubber ankle shackle and a plastic chain detail. Features a full suede upper, an ankle strap and reflective stripes across the heel.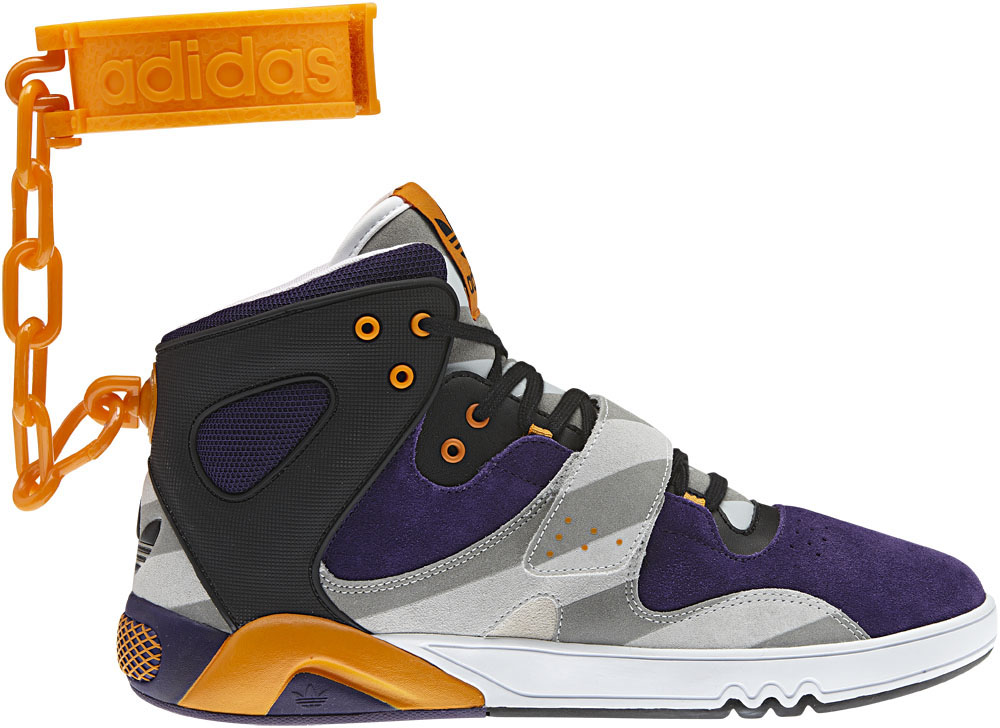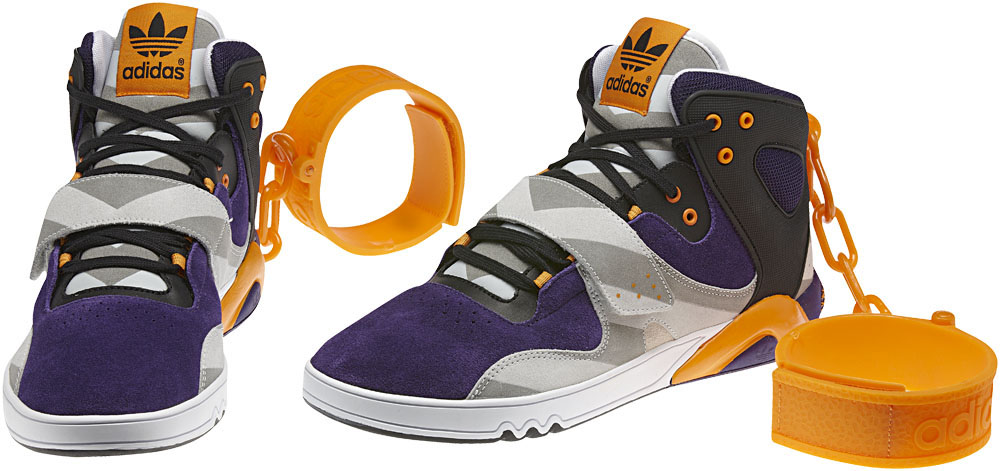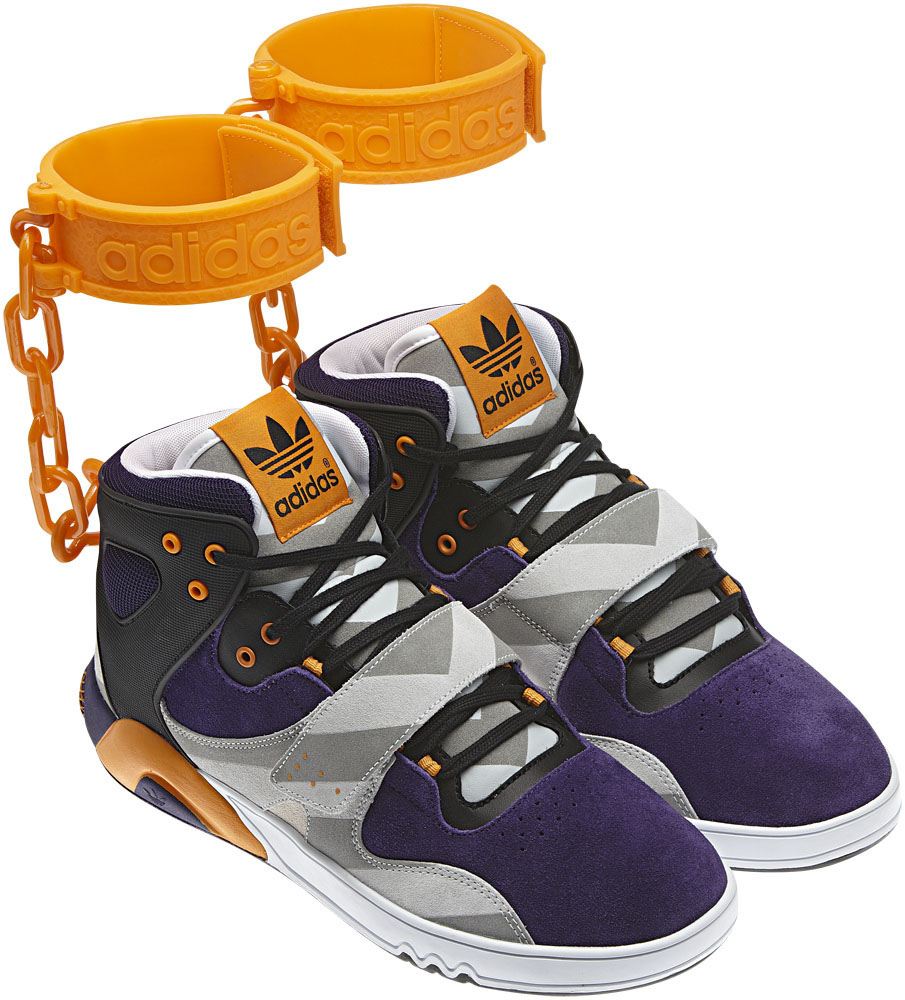 JS Superstar 80s Ripple
Another chart-topper, Jeremy Scott's Superstar 80s Ripple remixes the classic Superstar sneaker into a knockout look that features a slim retro midsole, a ripple rubber outsole, metallic gold polka dots, a puffy leather tongue and a soft leather upper.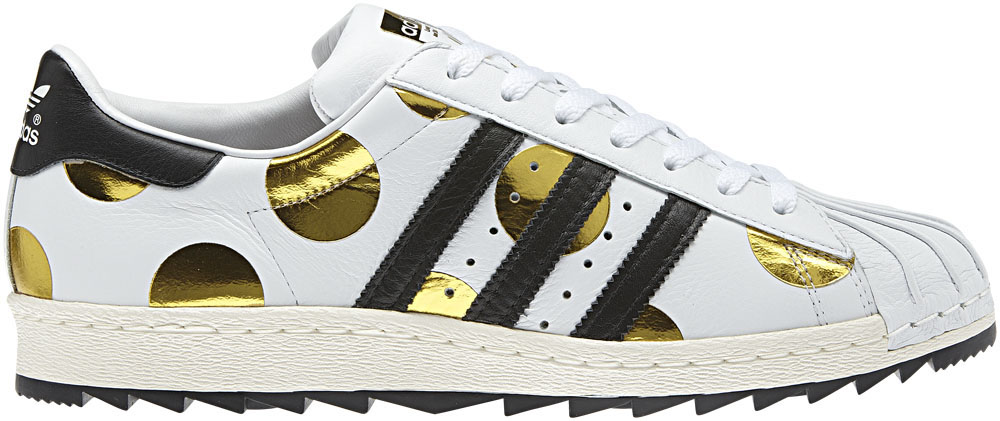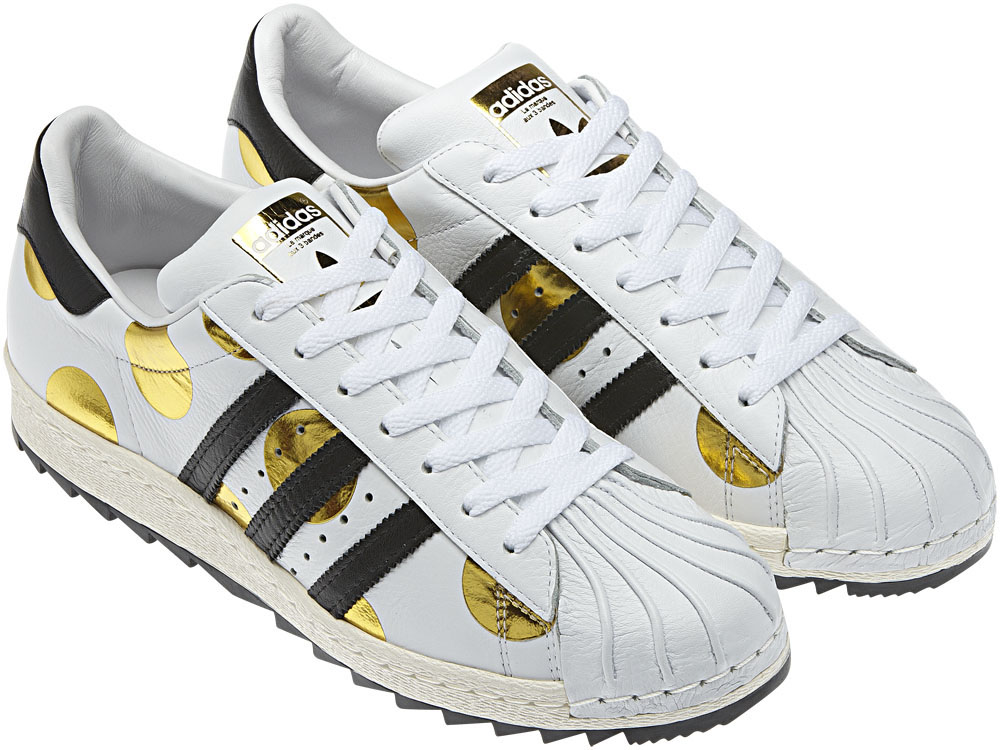 JS Slim
The Jeremy Scott Slim finds Jeremy having fun with a retro bowling shoe look. Plus, when the lights are out, this three-tone neon style keeps the party going with a glow-in-the-dark outsole.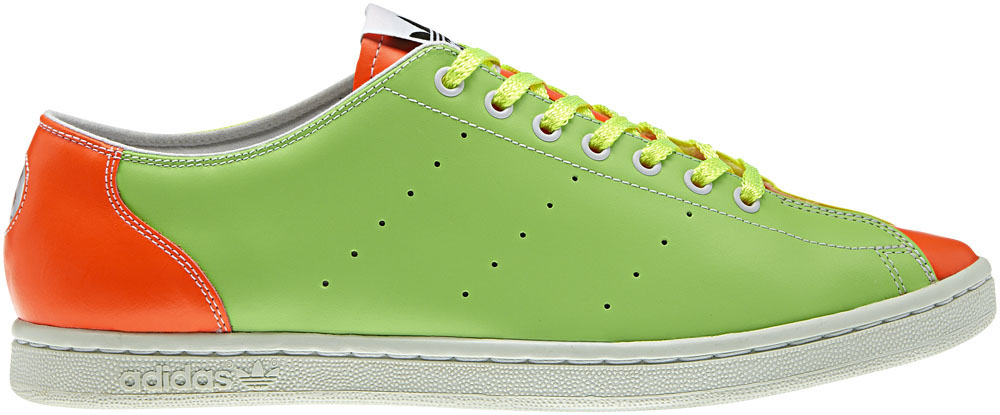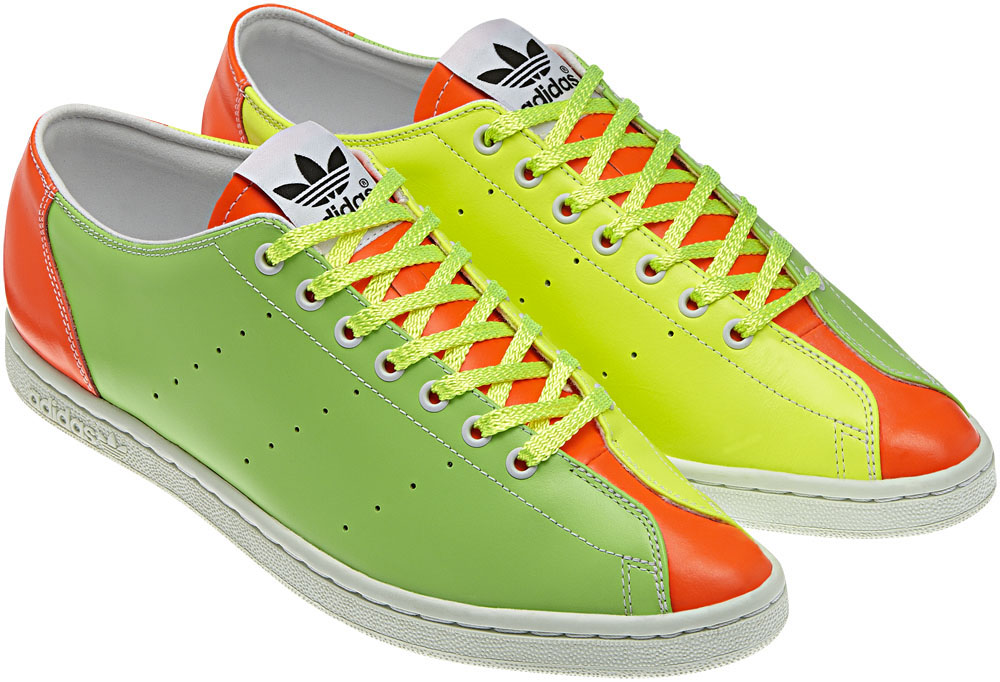 JS Wings 2.0
One part sneaker, one part Pegasus. Jeremy Scott's Wings 2.0 take flight with their now iconic wing details and classic running shoe look. Features double sandwich mesh uppers, shiny synthetic overlays, removable full zip lace covers and reflective details.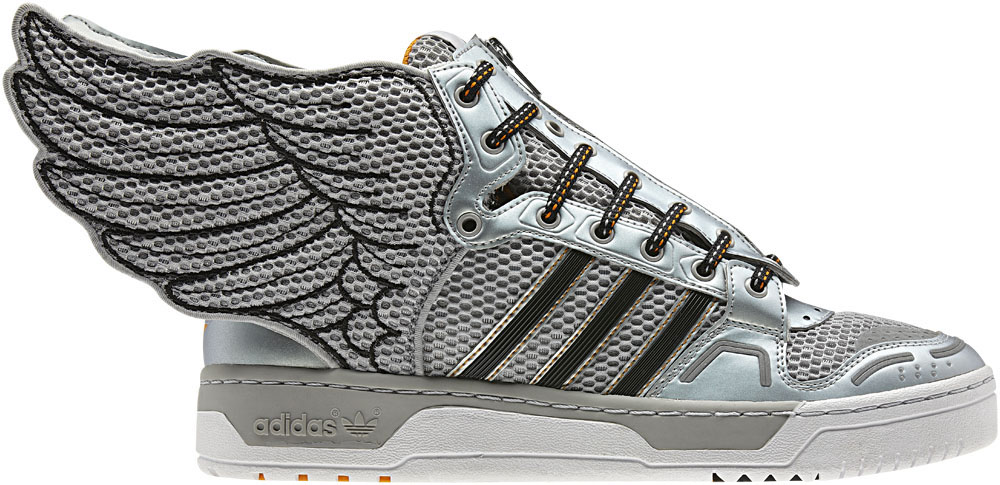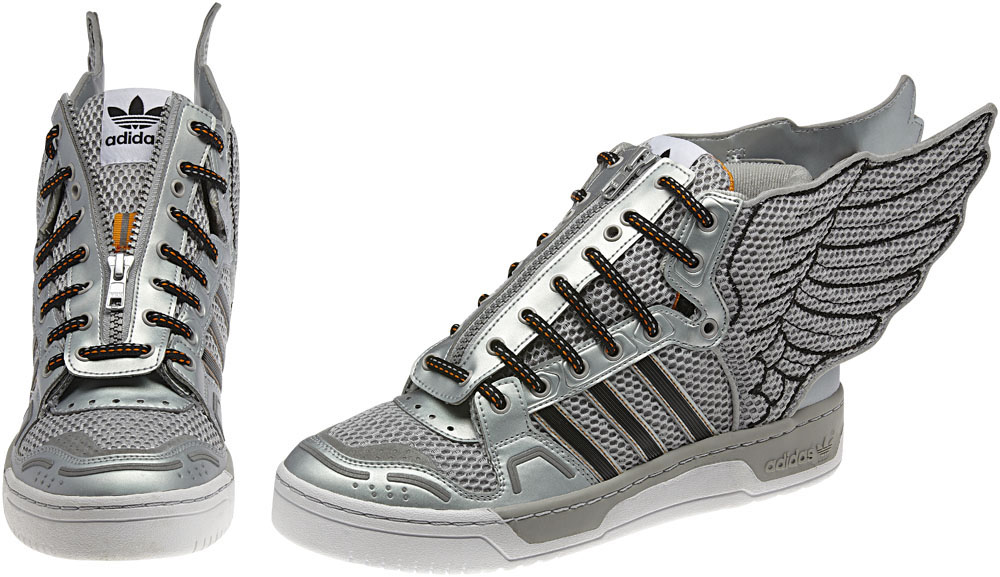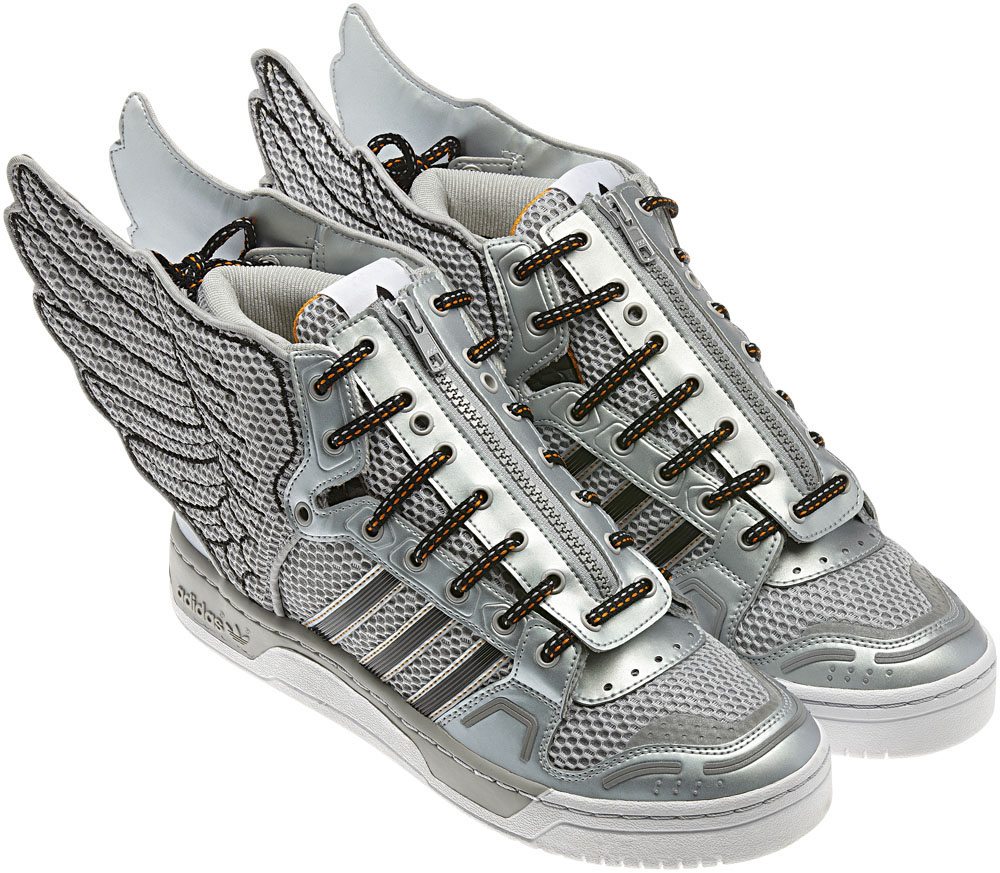 JS Forum Hi
The luxurious Jeremy Scott Forum Hi finds Jeremy messing around with two contradictory styles, dressing up an iconic basketball sneaker with cowboy belt buckles, four upper straps and a silver metal toe overlay.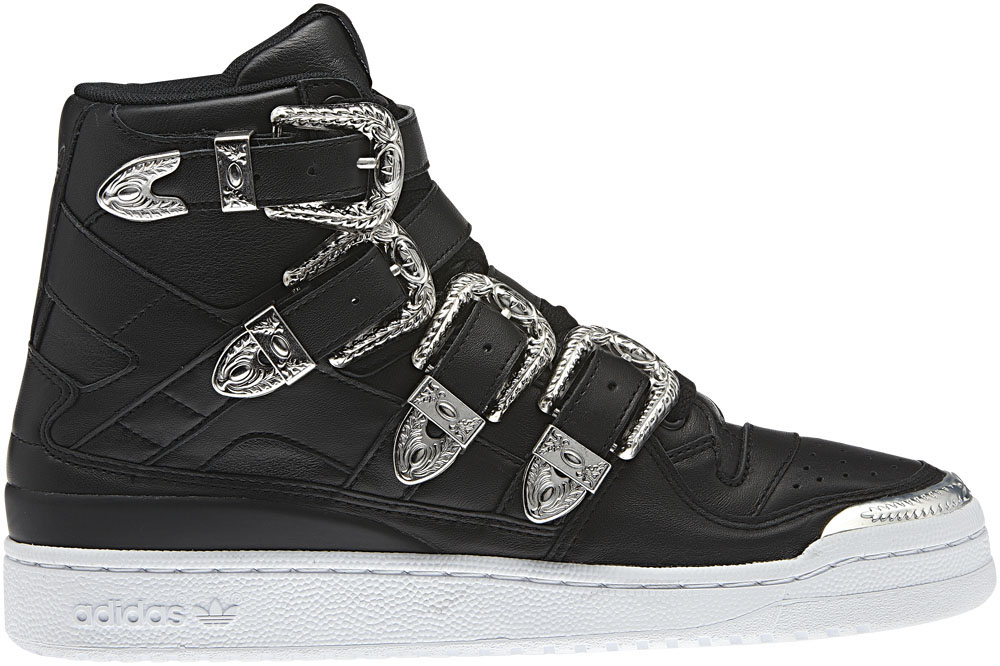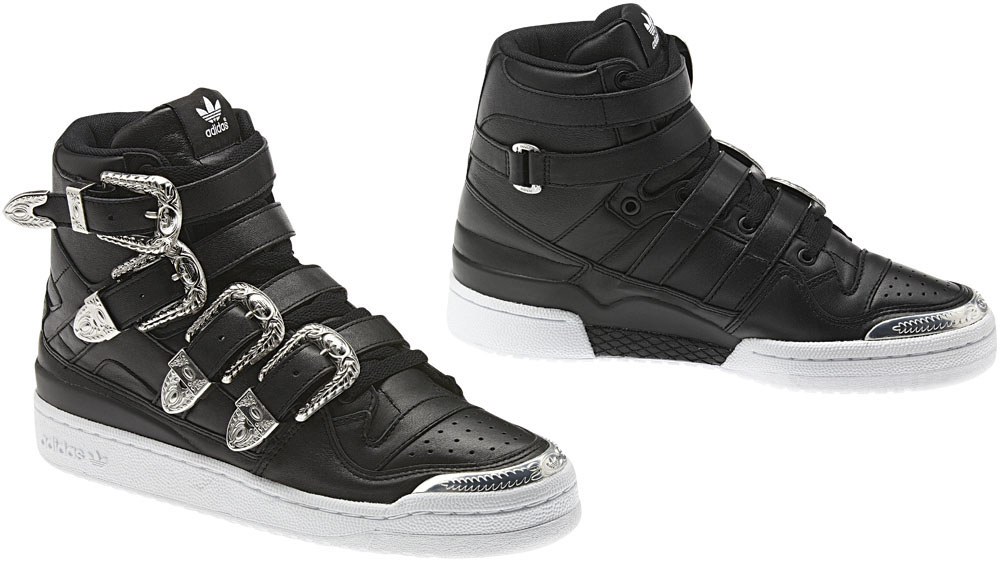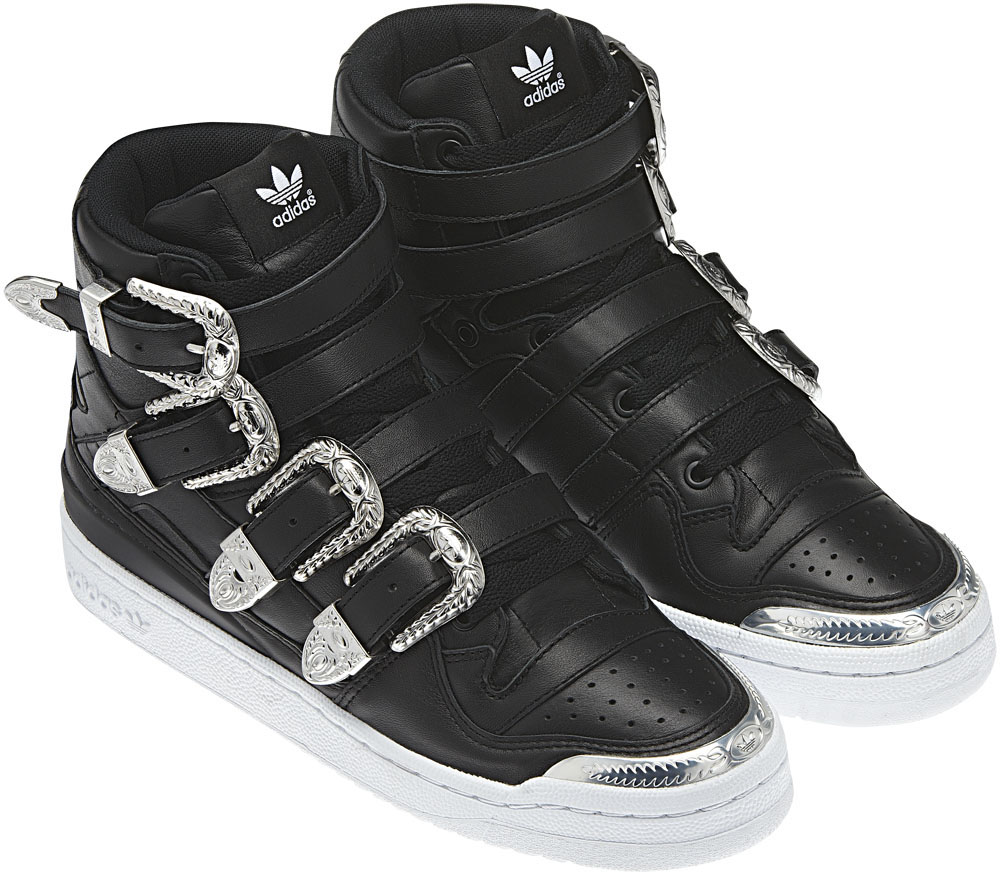 JS Hiking Boot Croc
Set the controls for full-on GLAM! Jeremy Scott's exclusive Hiking Boots push for the summit with a punk-meets-alligator-space-invader style crafted from fine italian leather with shiny lime green alligator debossing. Features classic d-rings and lace- hooks, a smooth leather lining and sockliner, and a hot pop of Trefoil on the side.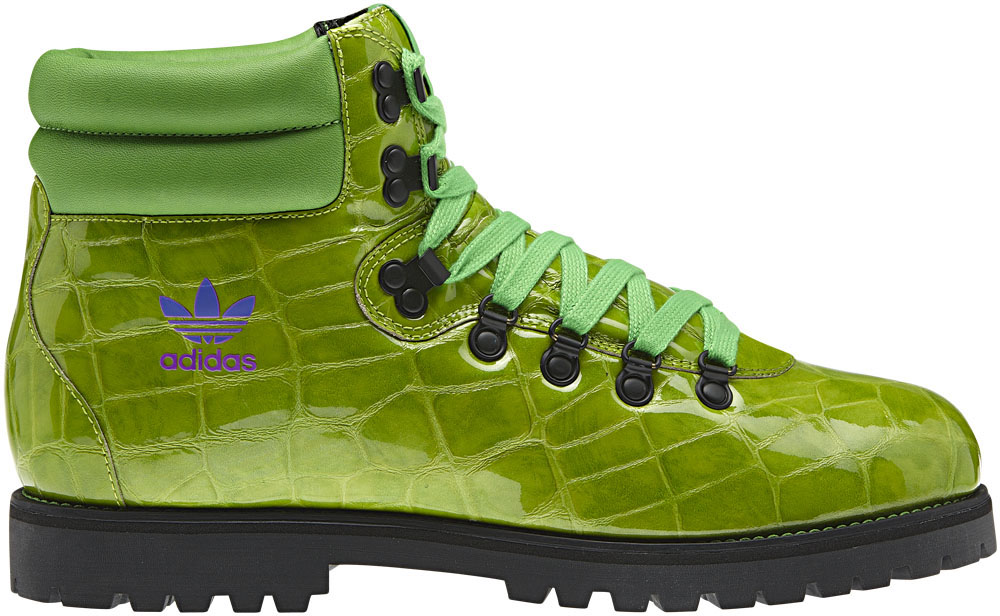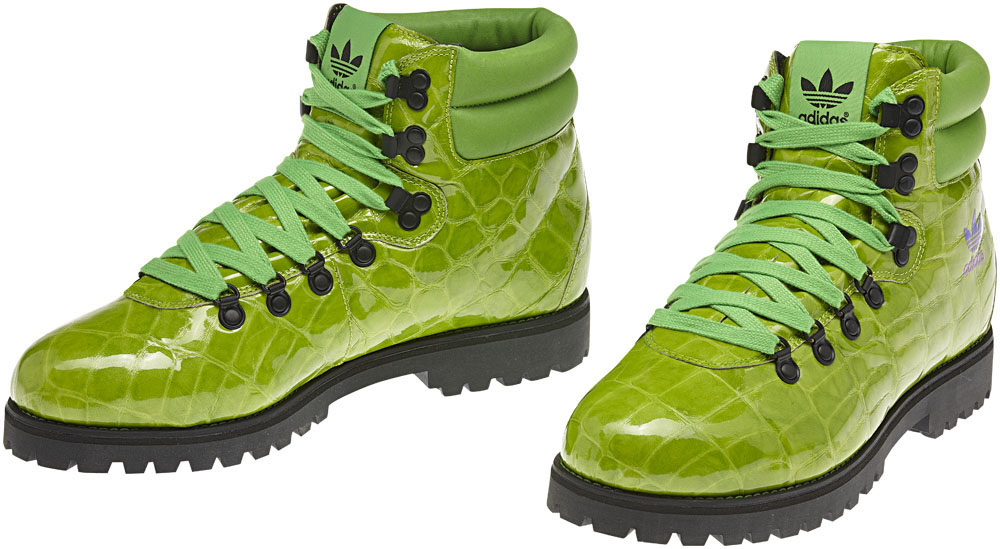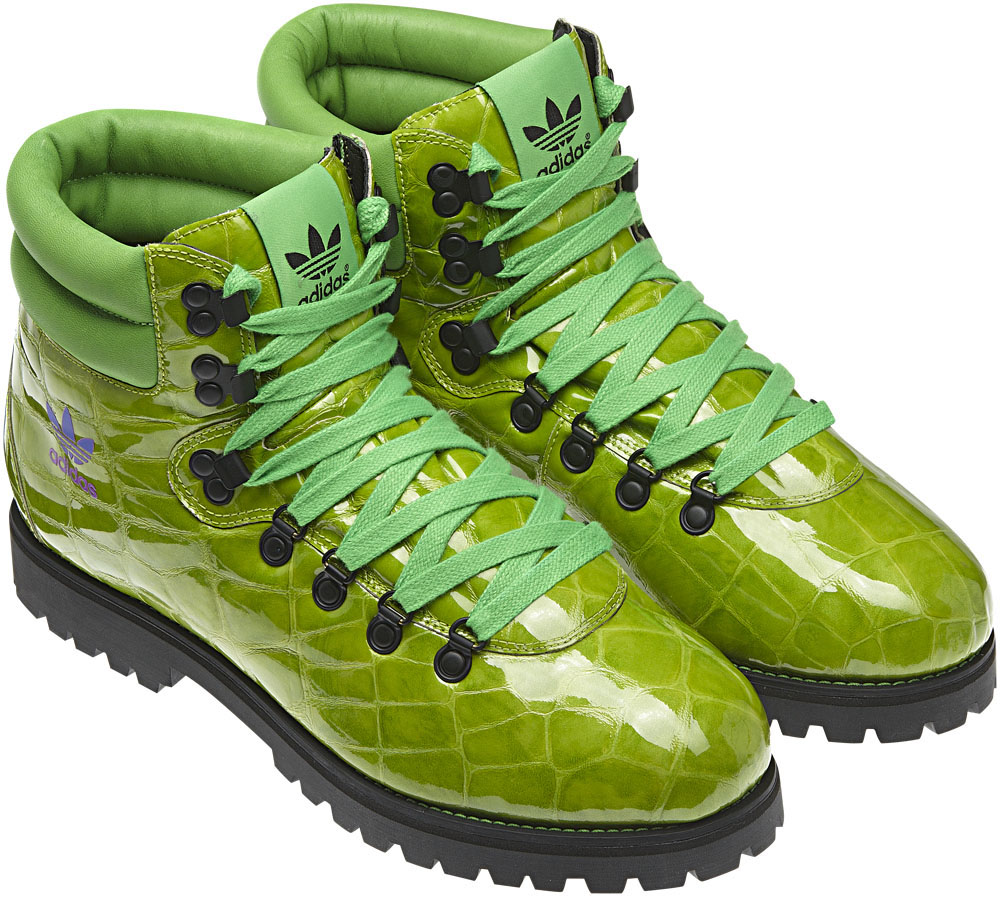 JS Snow Boots
One small step for Jeremy is one giant leap for mankind. The Jeremy Scott Snow Boot finds Scott bringing a moon boot look to this chunky winter style. Made from soft metallic leather with a warm and soft interior and featuring cool NASA-inspired details.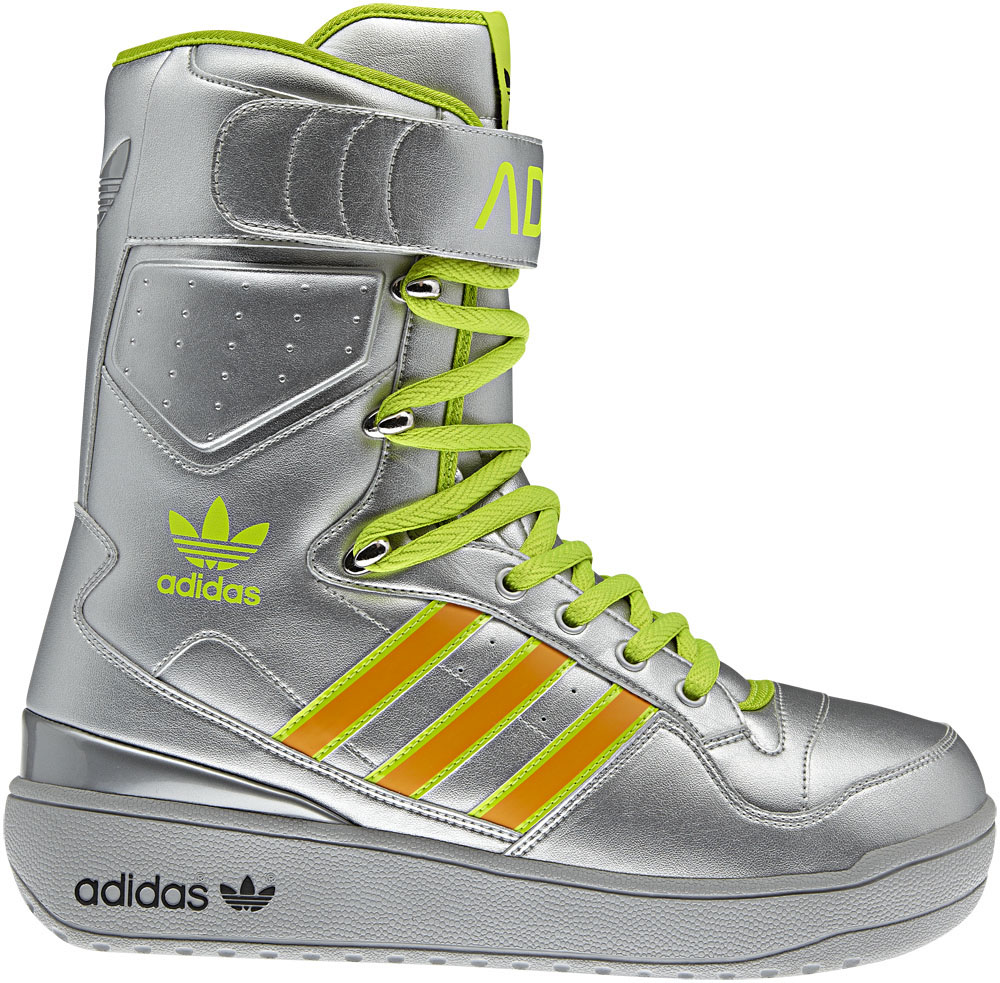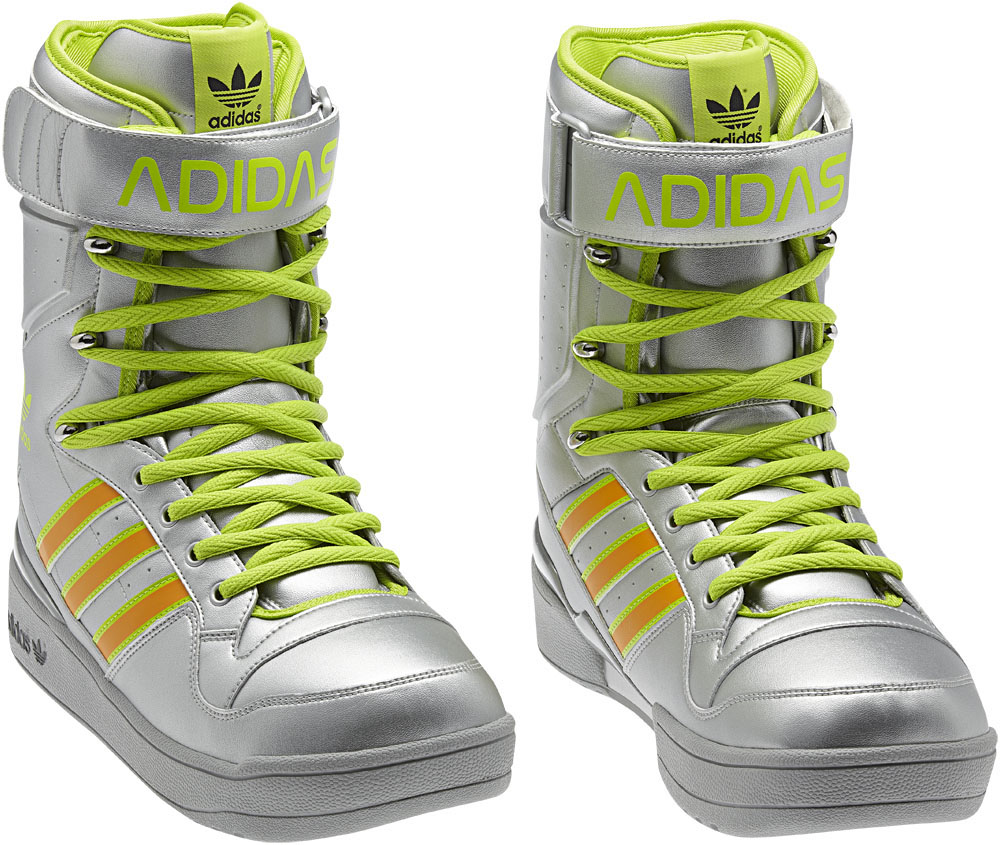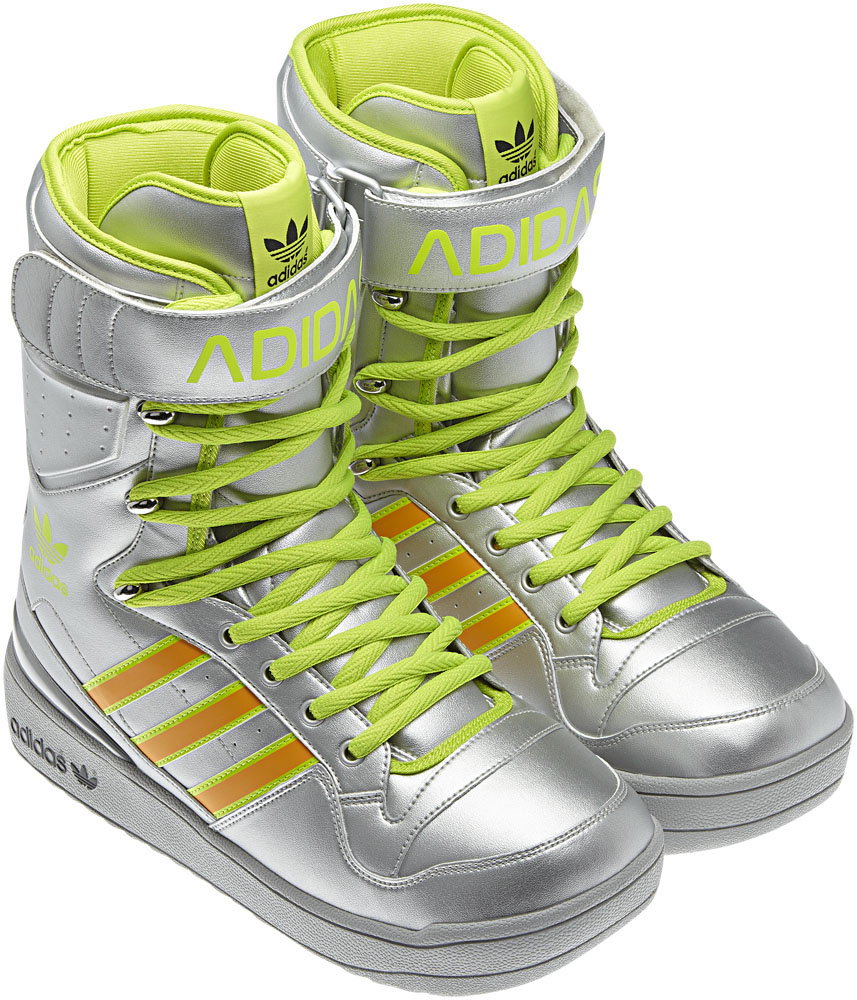 JS Arrow Wedge
Looking to the world of track and field, a light went on in Jeremy's head. Soon after that, the Jeremy Scott Arrow Wedge was born. a smart wedge lifts up a track spike silhouette made from mesh with leather overlays and classic Three-Stripes.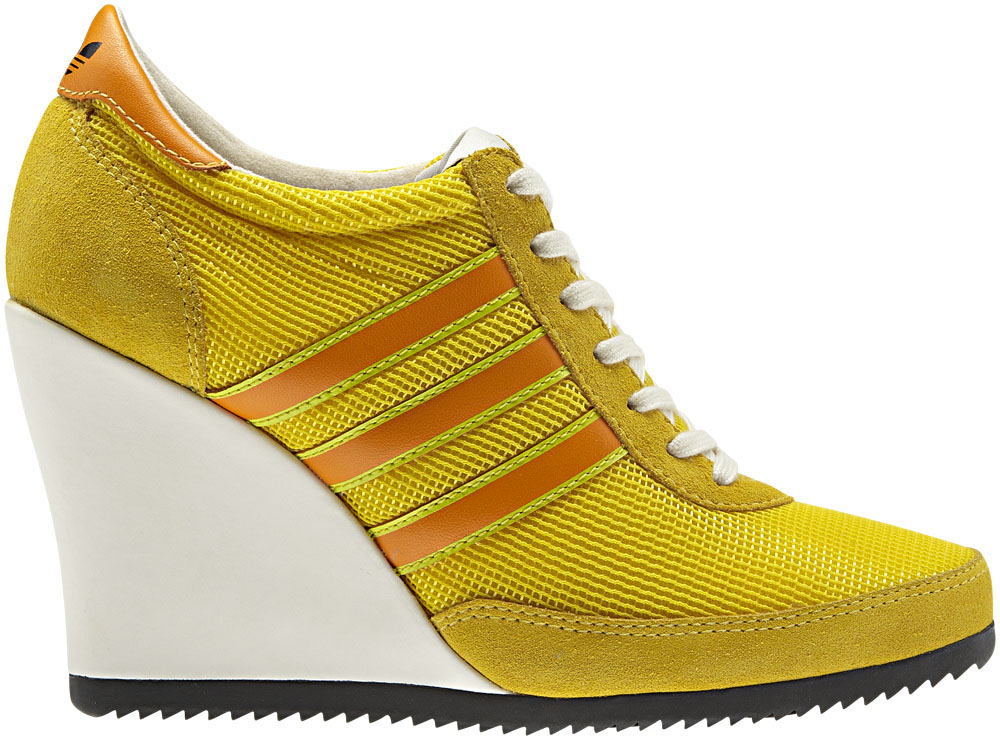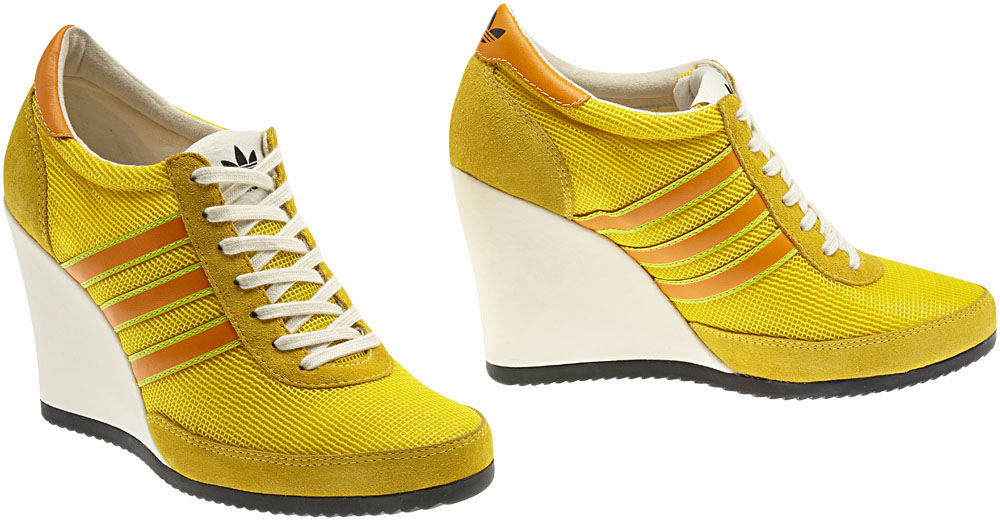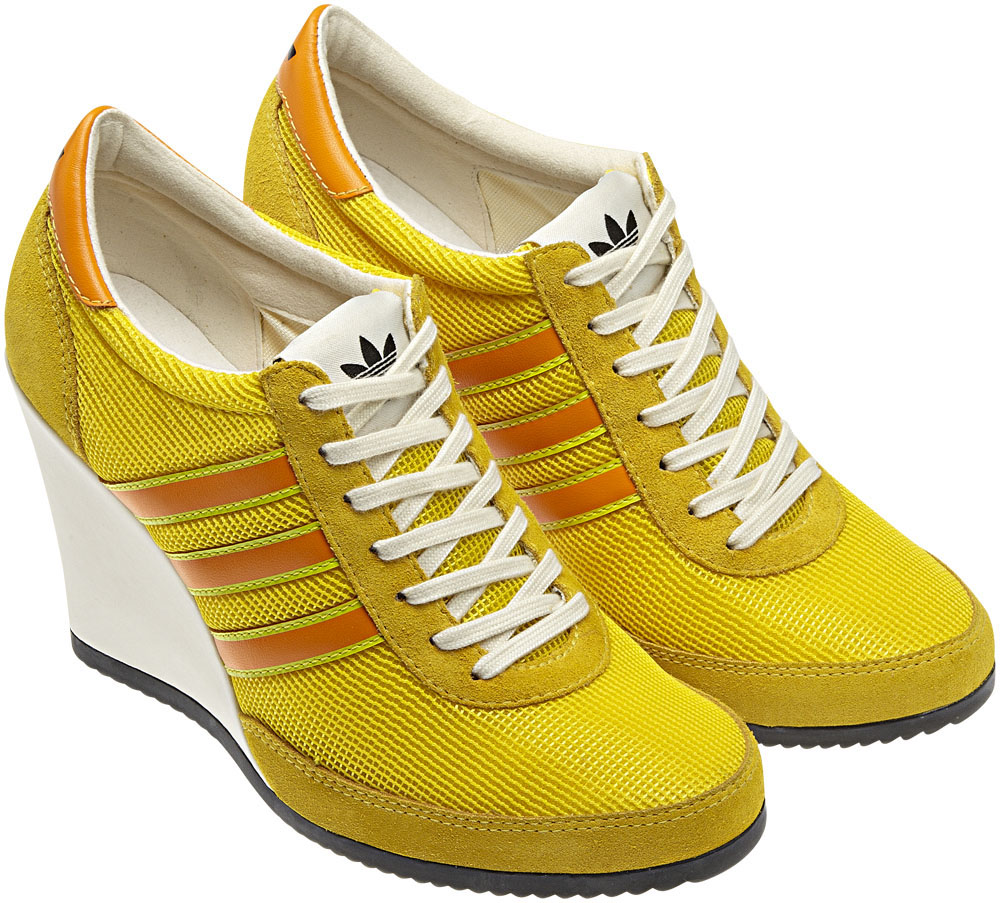 JS Wings Wedge
The season Jeremy is definitely showering us with some fun butterfly love. The JS Wings Wedge has a full leather upper and beautiful removable butterfly wings that lace in on the outside side of each shoe.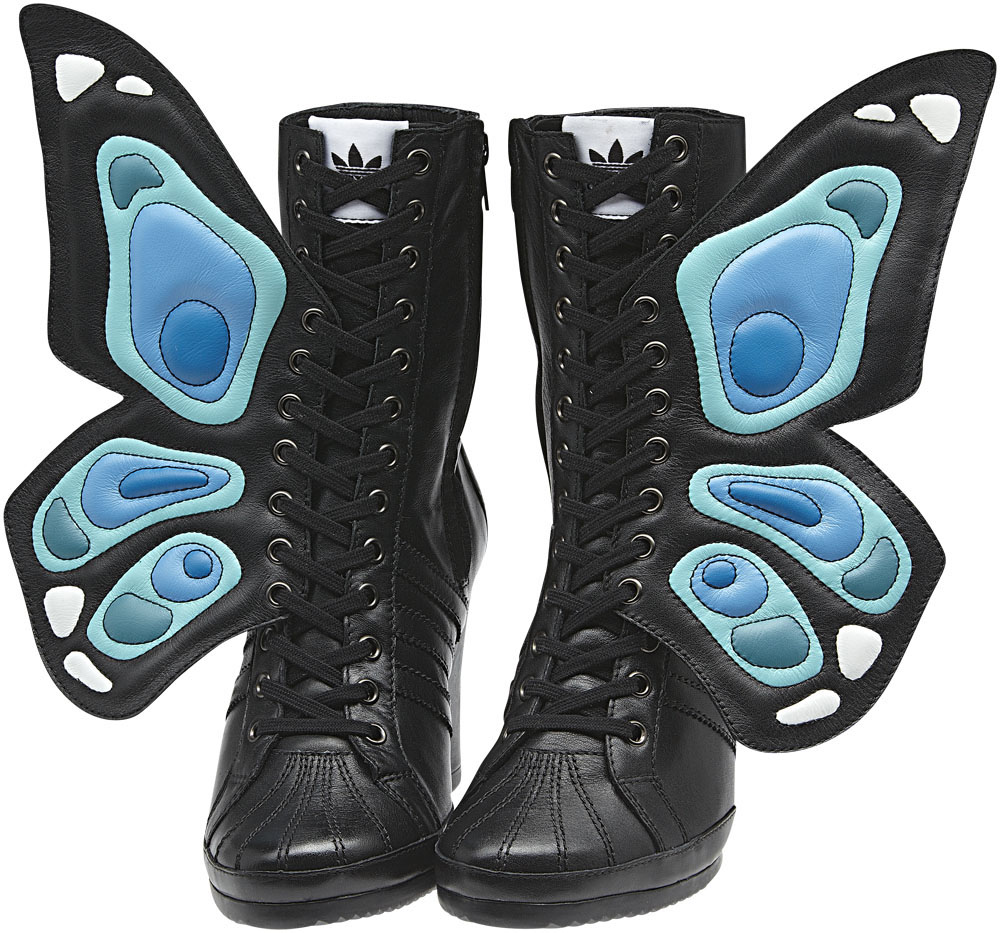 JS Zip Slim
This is what a men's penny-loafer should be. Jeremy Scott's Zip Slim features a polka-dot soft suede upper and a big zipper across the forefoot.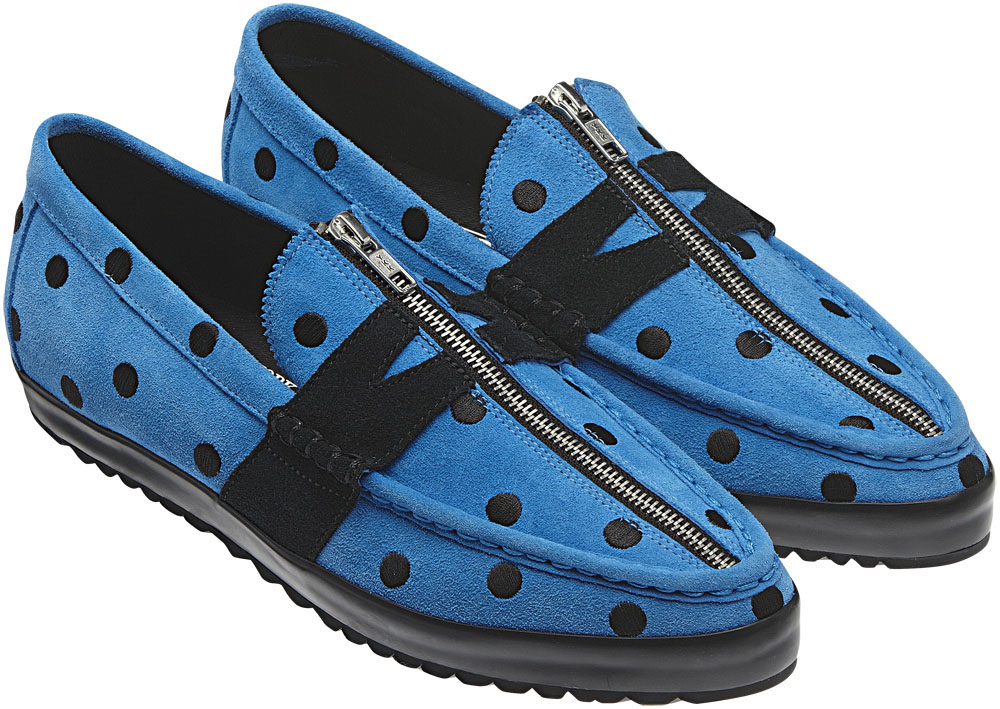 JS Graffiti Slim
Tagged with positivity, Jeremy Scott's Graffiti Slim is an all leather style that's been hit with a blast of fun graffiti messages.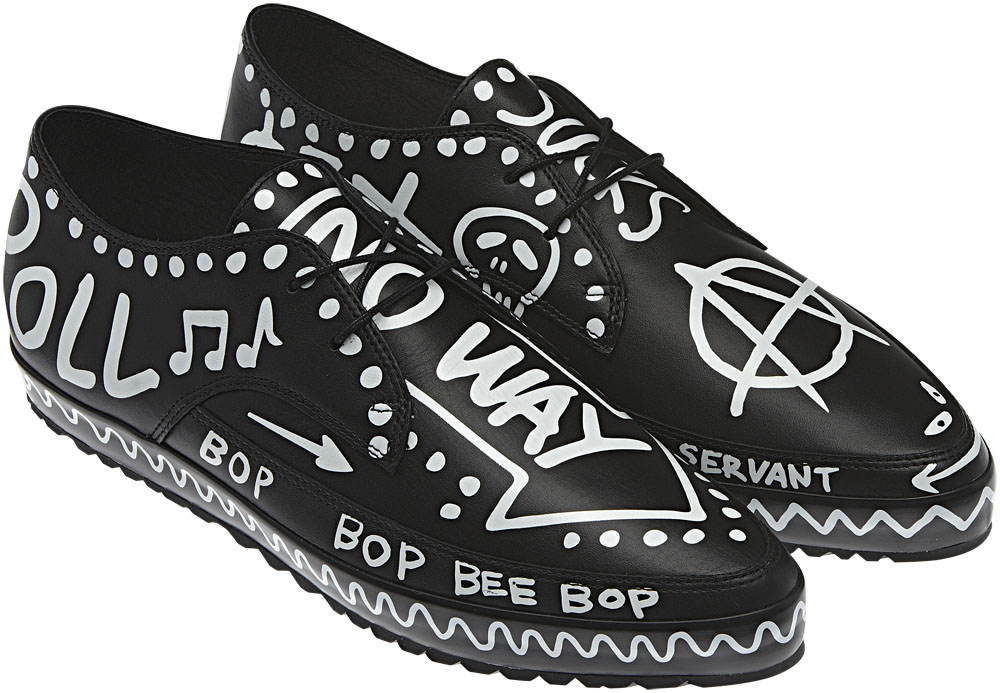 JS P-Sole
Jeremy Scott's P-Sole goes into the wild with a ferocious leopard print, classic leather Three-Stripes and a comfy textile lining.