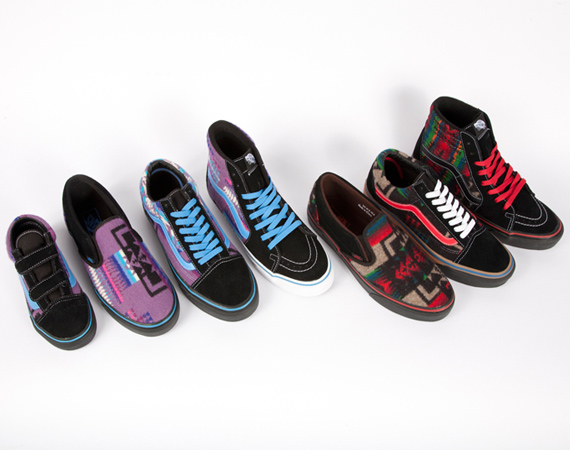 words // Luis Sanchez
Reporting a rare unforunate event in the world of sneakers, today brings news that a truck load full of the Nibwaakaawin x Vans All Nations Skate Jam Pack was stolen down in Albuquerque, New Mexico.
Released for a charitable cause, a surplus quantity of the shoes worth $10,000 was stolen and has yet to be recovered. Not currently on the market, any shoes from the collection that are seen for sale are to be considered stolen property.
If any of these are seen for sale, Vans and the Albuquerque Police ask that you contact Crimestoppers at 843-STOP (7867) or Nibwaakaawin directly.
via KOAT