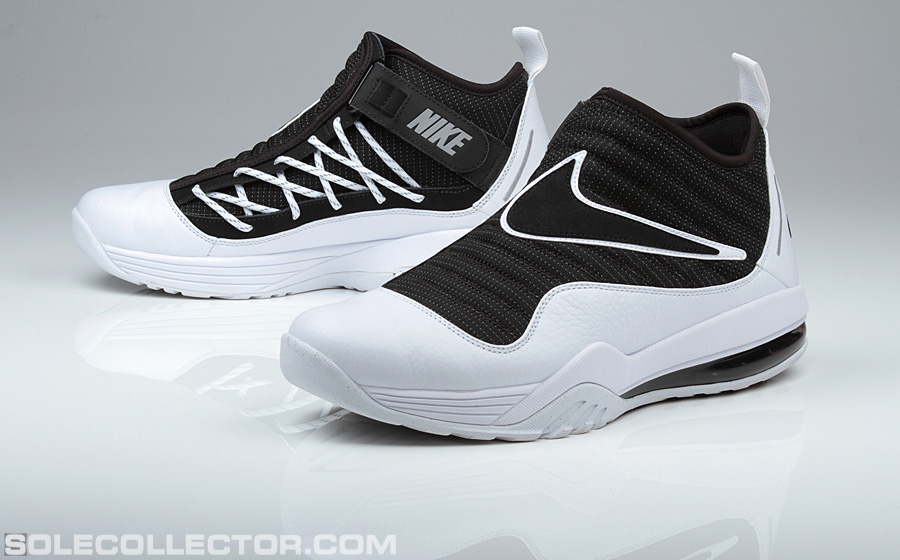 words & images // Nick DePaula
as published in the May iPad Issue of Sole Collector Magazine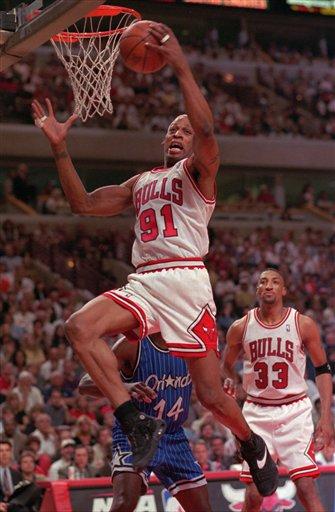 For sports fans who grew up loving the burst of influence that the NBA's many emerging personalities began to have during the '90s, there was still something too mainstream at times about the rotating stream of pitchmen shilling a never-ending scope of products our way. And that's why Dennis Rodman ruled.

He clearly did things his own way, for better or worse, and he's remembered not only as perhaps the greatest rebounder of all time, but also as one of the most unique characters sports has ever seen. When he actually did do endorsement deals and it came time for The Worm to get his very own crack at a signature shoe, Nike designer Eric Avar captured the quirkiness, flair and style of Rodman perfectly in the Air Shake Ndestrukt.

"At the time, we were working with Rodman, and pretty much everyone knows Rodman and who and what he was," reflects Avar. "We just thought that this alternative lacing and an alternative product like this might make sense for a player like Dennis. The shoe just kind of merged into one."

The way in which the upper flowed and sloped brought to life Rodman's almost gliding gazelle strides up court, and of course, the medial closure of the shoe's lacing setup remains an iconic signature touch over 15 years later.

"We were looking at alternative ways to try and get better fit and lockdown, especially in the lateral side of the shoe because there is so much cutting and shuffling that takes place in the game of basketball," Avar continues. "So, we asked ourselves how could we reinforce that lateral side, and we decided to just kind of pull the entire upper from the lateral side up over your foot and have this alternative lacing."

As a huge fan of Dennis myself, I actually lucked into a pair of rare Black/Green Shakes and wore them to death for seventh and eighth grade hoops – at a mom-approved $29.99 price at Ross, too. What can I say, I almost exclusively dressed for less growing up. When I heard rumblings that the Sportswear group was looking to bring the Ndestrukt back in some form a couple years ago, I pulled out my exact pair of Sutter Middle School game-worn Ndestrukts and dropped them off on campus. The team referenced the proportions, grooves and every last detail of the wrapping cover when designing the all-new Shake Evolve. As you can imagine, it's a pretty cool full-circle moment to be involved in, considering I still have a framed Dennis Rodman piece in my living room.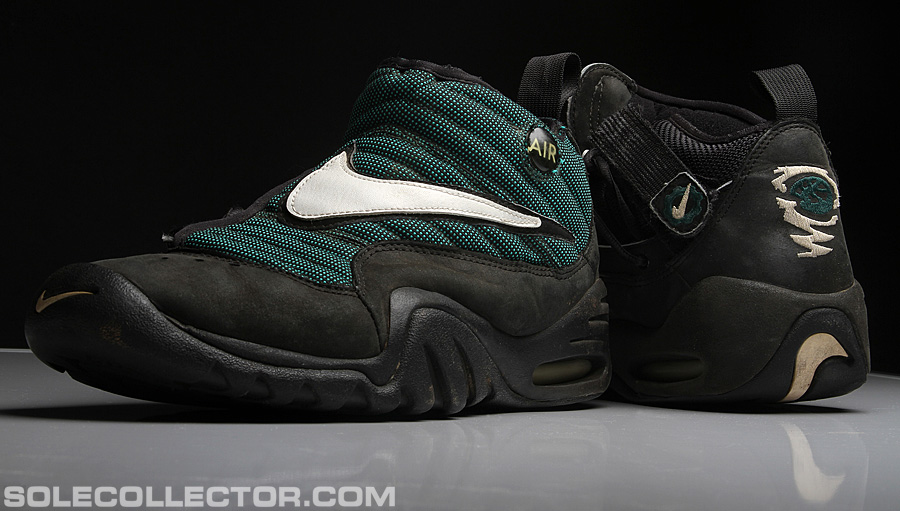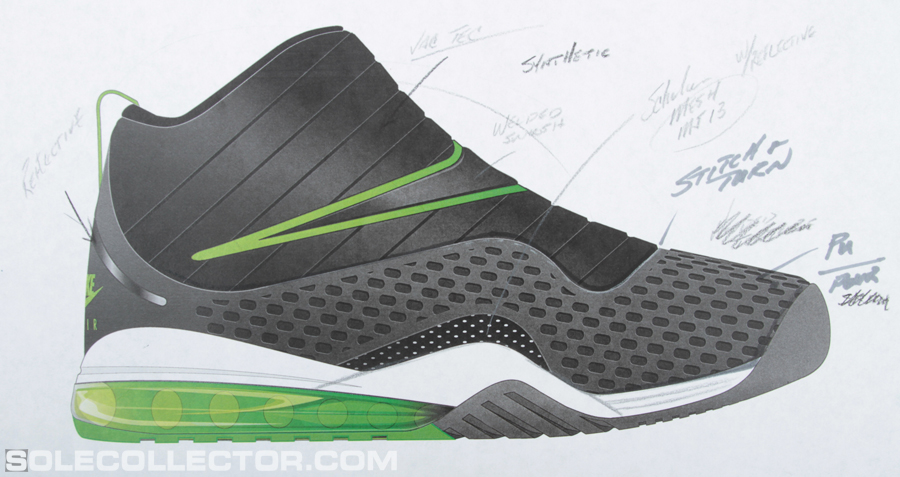 As you'll see in full detail ahead, the general shape and design of the original lives on in the Shake Evolve, but the team utilized a Max Air 180 unit through the heel to help add in more cushioning and more color. There's updated and more streamlined construction details throughout, like the Velcro closure along the collar that now includes lace holder tabs.
The midsole compound also goes from a firmer injection EVA foam on the original to a lighter and softer Phylon here. Aside from the new Air bag, another major update is the two-color outsole, which helps liven up what was traditionally always a blander white or black bottom.

Check out a classic pair of the original White / Navy / Black Shake Ndestrukt ahead, along with the new Shake Evolve from every angle in a starkly contrasting and simple white and black colorway.
Be sure to also check out Dennis Rodman's game-worn original Black/White pair that we featured last week, and yeah, I'm pretty glad I held onto my middle school game-worn pair too.