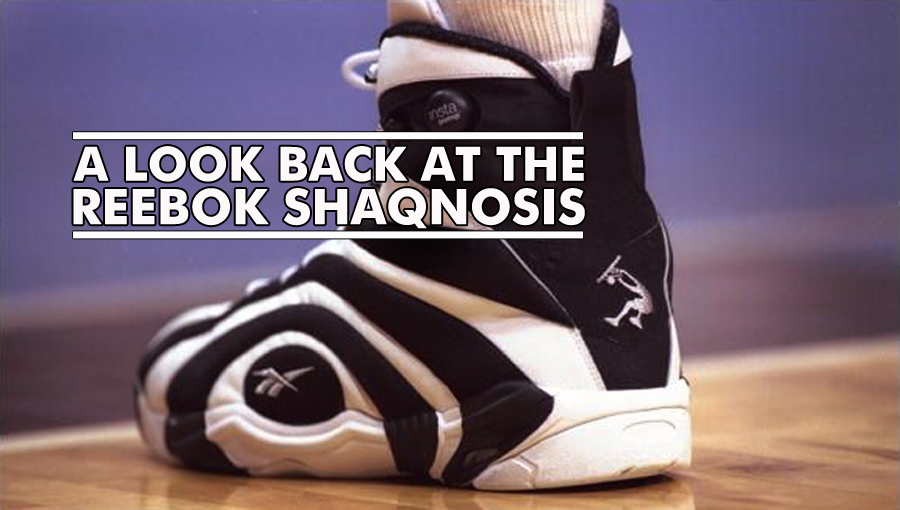 words & images // Nick DePaula
As published June 1, 2011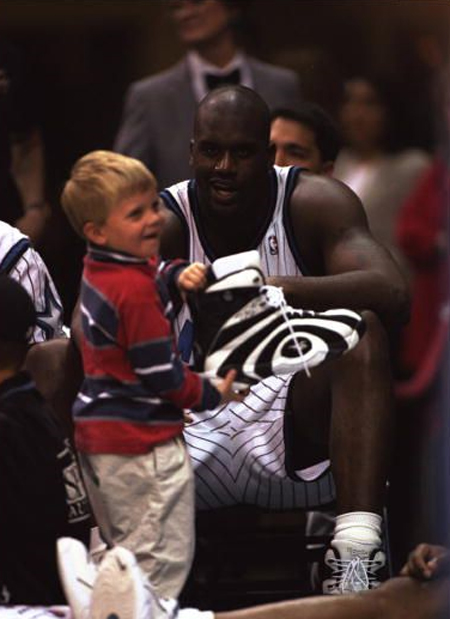 With its hypnotizing concentric black and white upper, the Reebok Shaqnosis was an iconic signature sneaker in a crowded endorser-driven marketplace, just as Reebok Basketball was beginning to build some serious momentum during the mid 1990's. Thanks in part to the larger-than-life personality of the shoe's size 22-wearing namesake, Shaquille O'Neal was everywhere in 1995, starring in movies we swore were great, appearing in an endless amount of Pepsi and Taco Bell ads, and of course, even blessing us with several studio albums.
I'll gladly admit that the first CD I ever purchased happened to be "Shaq Diesel." (Hard to pass up on killer punchlines like "Call me Mailman since Karl can't deliver.") Oh, and he was dunking on literally every human that dared get between him and the basket.
By the end of the 1995-1996 season, his last in Orlando, Shaq was busy forcing league rules to be re-written, putting up ridiculous statlines nearing 30 & 10 on a nightly basis and hoping to build on the Magic's emerging nucleus and Finals run just a season ago.
It wasn't hard to see his bigger-than-life aspirations outgrew the Orlando market, but before he took his talents to Hollywood, we at least were treated to a memorable season in arguably the greatest big man shoe of all time.
As unmistakable of a court view as the league has ever seen, the Shaqnosis perfectly captured O'Neal's outgoing personality and dominance on the hardwood. For Reebok, Shaq was the headliner for a brand still relatively new to basketball, and still a year away from its defining signing of Allen Iverson.
With Shaq leading the way in the Shaqnosis, Shawn Kemp in the Kamikaze II, Glenn Robinson in the Rail and Nick Van Exel sporting the Blast, Reebok had a cast of characters in markets both big and small across the country, all showcasing the brand like it had never been before. We all took notice. With bold and thick design lines across the board for the category, it was impossible not to.
Now more than fifteen years later and with Shaq preparing for life after basketball, we gladly will take a look back at his most memorable signature shoe. With both heel and forefoot visible Hexalite, three trademarked Dunkman logo hits and an ever-catchy name that wrapped it all together, the Shaqnosis helped to define Reebok Basketball during the decade.
Enjoy a look below at an original pair of the Reebok Shaqnosis in the only colorway that released. And, of course, thanks for all the memories Shaq!!