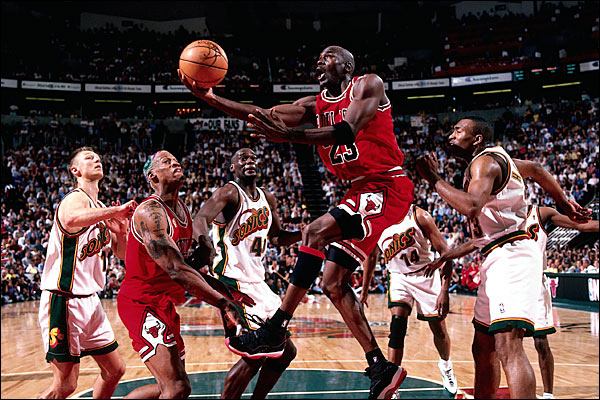 words // Luis Sanchez
Over the past couple of years, one of the biggest topics of discussion amongst Air Jordan collectors has been the slight and gradual price increase for retro releases. Since 2001, we've seen classics like the Air Jordan 3 Retro, that were once offered at $100, hit retail for as much as $175.
It appears we have yet another price increase for retro releases on the horizon, as first reported by our good friend G-Roc at TSG, with this Holiday season's releases of the Retro 4 and Retro 11 set to retail for $180 and $200 respectively. Originally retailing for $125 during their first retro release back in 2001, the Black/Varsity Red Air Jordan 11 Retro will be the first-ever Air Jordan re-issue to hit the $200 retail price mark.
Could this price increase be a direct result of the flourishing reseller's market? Maybe so. Judging by the resell prices collectors pay for many of these sought after classics, perhaps it was only a matter of time before we saw this from the Jordan Brand.
As a fan of the Jordan Brand, what are your thoughts on this latest price increase for retro models? Hit the poll and comment section below to voice your opinion on today's big news.
UPDATE: Confirmed details now have the Retro 4 and Retro 11 releasing at $160 and $185 respectively.
Air Jordan Retro 4
Black / Cement Grey - Fire Red
11 / 2012
$160
Air Jordan Retro 11
Black / Varsity Red - White
12 / 2012
$185