words // Brandon Richard
For the sixth time, Foot Locker's House of Hoops will open its doors to a new Texas location, this time at the Parks of Arlington. Hosted by DJ Kia D, this Saturday's Grand Opening will feature a special appearance from University of Texas at Arlington Head Coach, Scott Cross. DJ Smooth B will be handling the evening's music. As usual, the Grand Opening will be preceded by a Free Basketball Skills Academy, this one taking place at nearby Juan Seguin High School.
Additional details and sign-up information can be found below.
House of Hoops
The Parks at Arlington
3811 S. Cooper Street
Arlington, Texas 76015
(817) 468-3903
Saturday, May 26, 2012 @ 2 p.m.
Free Basketball Skills Academy
Juan Seguin High School
7001 Silo Road
Arlington, Texas 76002
(682)867-6700
Saturday, May 26, 2012 @ 11:30 a.m.
*Sign Up On-Site*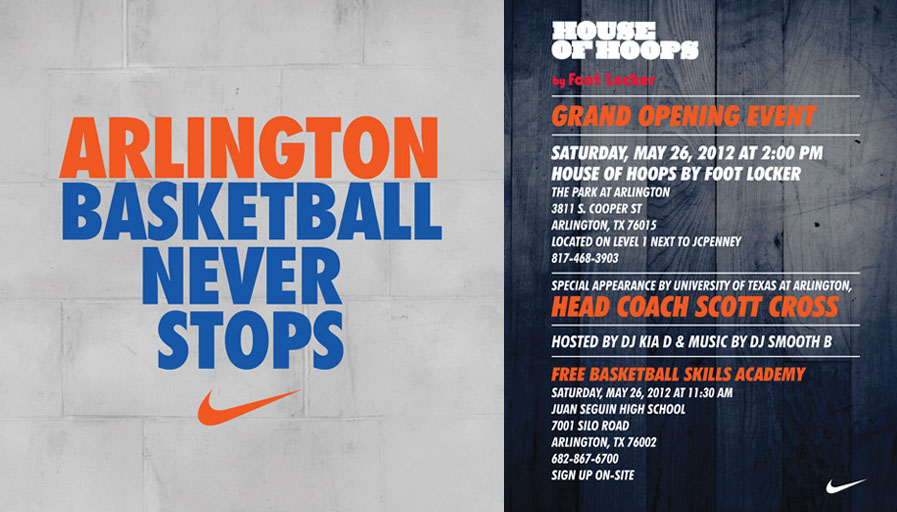 via House of Hoops