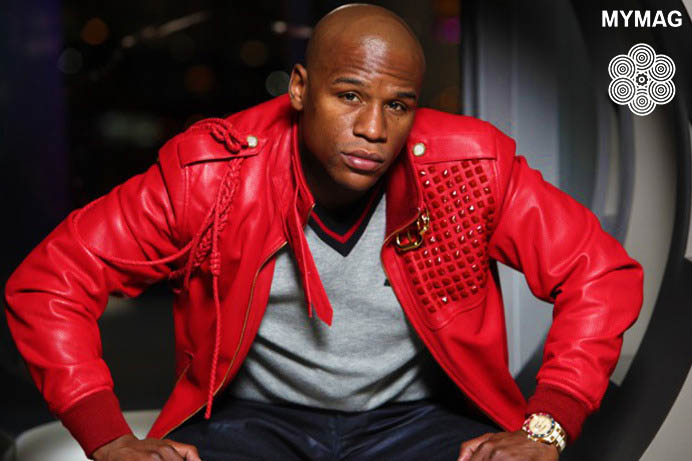 words // Brandon Richard
Fresh off pushing his professional fight record to 43-0 with a unanimous decision over Miguel Cotto, Floyd Mayweather Jr. has announced a sneaker design contest in collaboration with MYMAG, an innovative platform that allows celebrities to connect with their fans via personalized magazine. Floyd is inviting designers to submit their most creative pattern or color scheme design for a shoe for the chance to have a pair made and worn by the man himself.
In addition to having their design created and worn by Mayweather, the winning designer will also receive $3000, a copy of MYMAG signed by Floyd, a signed pair of the winning shoes, exposure on Floyd's social media channels and a lifetime subscription to MYMAG. Prizes will also be awarded to a runner-up and people's choice artist.
But wait a minute - it was just a year ago that Sole Collector and the 4Cent Design Team presented a similar Mayweather Shoe Project, complete with initial research, sketch work, concepts and a detailed rendering final rendering. Is it time to make the vehicle-inspired sneakers a reality? Show some Twitter love to @4CentDesign if you'd like to see them enter Floyd's contest.
Submissions are due by Sunday, May 21. Voting will take place between May 22 at 10 a.m. PST through May 28 at 10 a.m. PST. A winner ill be announced on Wednesday June 6th.
Stop by TalentHouse.com for more entry details.
Rendering by Austin Jermacans, 4Cent Design