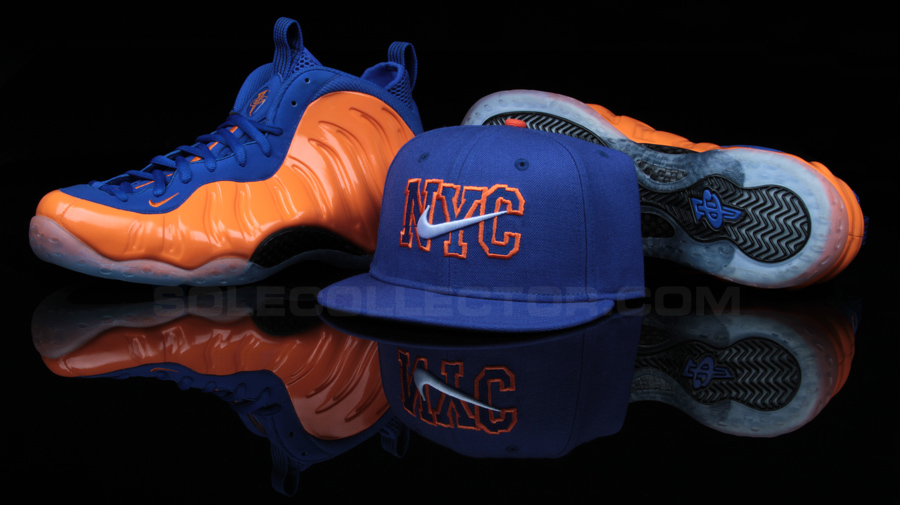 words & images // Nick DePaula
When it comes to New York City sports, no one person represents and roots for his teams more than famed film director Spike Lee.
"Growing up in Brooklyn, I was always a big New York sports fan too," says Marc Dolce, NSW Basketball Design Lead. "I went to Pratt for college and remember passing Spike's store and offices in Fort Greene every day. The 90's were a great time to be a basketball fan in New York, and Spike was a huge part of the energy surrounding the Knicks. To thank him for his time with Nike and his time as a Knicks fan, these were done as a special gift to Spike from Gentry Humphrey, Georges Labossiere and myself."
With royal blue along the mesh tongue and nubuck eyestay of the shoe, the bold colorway is set off by a metallic orange Foamposite body. Spike's iconic "Mars Blackmon" logo can be found along the left heel, while his 40 Acres And A Mule production company logo is seen affixed to the right heel.
Keep an eye out for Spike Lee in these in his usual courtside seats for Game 3 of the Miami Heat / New York Knicks series at Madison Square Garden on Thursday.