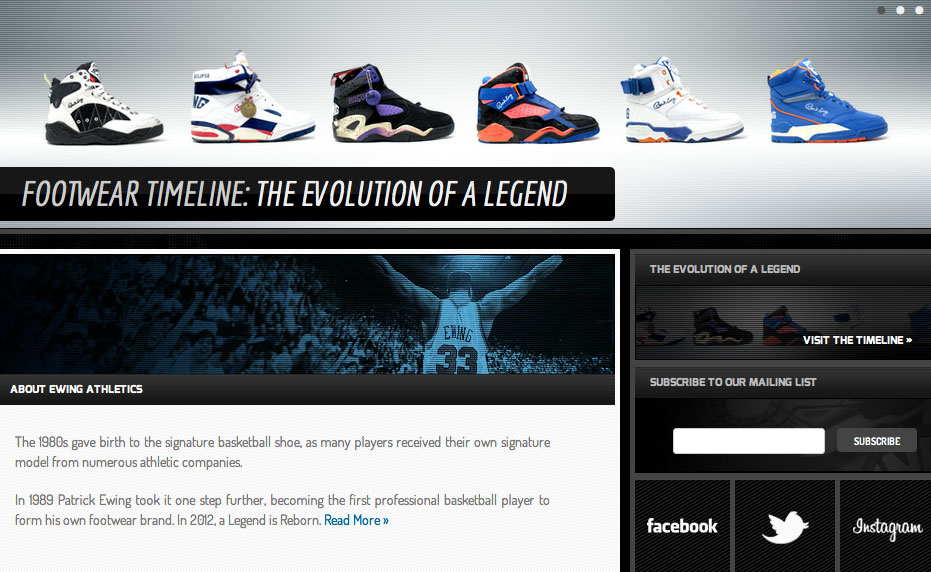 words // Brandon Richard
Ewing Athletics stormed back onto the scene this past February when they launched a Twitter account to announce a Summer 2012 return. Born in 1989, the Patrick Ewing sneaker brand became a New York City street fashion staple throughout the 90s with popular models like the 33 Hi and Center Hi, and eventually enjoyed success in Europe and Asia. Ewing Athletics would also expand into apparel and uniform sponsorships before releasing the last Ewing shoe in 1996. Now back by popular demand, Ewing Athletics has taken the next step in their highly anticipated return by pushing their official website live.
Though in its early stages, EwingAthletics.com is already packed with information, especially for those that would like to brush up on the brand's sneaker history. The site features a brand history rundown, timeline of Ewing releases from 1989-1996, FAQs and a blog for upcoming information, with much more to come in the near future.
To get ready for this summer's 33 Hi release and to stay on top of the much talked about Ewing Athletics revival, visit EwingAthletics.com today.