words & images // Nick DePaula
You probably got a sense of overwhelming bitterness from the recent Rotation posts that Steve, Zac and Luis posted. Sure enough, it's still raining and nasty in Portland, with no end in sight. Last year, we hit 80 degrees for the first time in June.
Luckily for me, I got to hop down to Santa Monica this week for the huge unveiling of the adidas Crazy Light 2, and I broke out some of my favorite Three Stripes models for the occasion. Check out my rotation from this week below.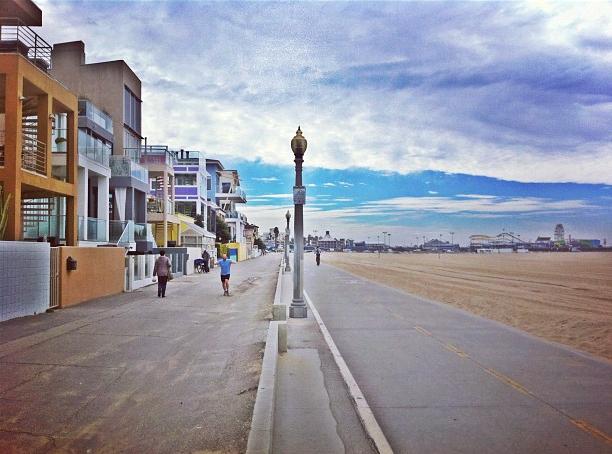 Monday : Y-3 Hejarklack // I've had these for about two years now, and I love wearing them with black jeans and either a grey or black tee. I'm a pretty low-key dude at times, and I like to let the shoe's rich leather and construction stand out rather than go for the kill with a matching jacket or shirt. No need for too much effort when wearing these.
Tuesday : adidas Top Ten 2010 // Simply put, this is my favorite Kobe shoe right here. One of the original Feet You Wear models, the Top Ten 2010 (along with the Zoom Flight 95, Reebok Shaqnosis and Kamizaze II) were the shoes that got me into shoes. Breaking out an original pair in Kobe's size seemed like the right move for the LA-based launch event.
Tuesday : adidas Crazy Light 2 // These are great. I went into much more lengthy detail about their out-of-box comfort on Tuesday, but I'll be taking these to the hardwood a ton over the next few weeks.
Wednesday : Balenciaga Arena // The leather on these is insane. The quality is ridiculous and your feet feel engulfed in luxury. The hunt for the green pair continues...
Thursday : Nike LeBron 9 Elite // I got back to Portland with quite an awesome surprise awaiting me. I didn't waste much time and took them straight to the court. They're a bit more substantial of course than the Crazy Light was just a few days prior, so I'll need to give them quite a few more runs before busting out a similar "First Thoughts" style post.
Friday : "Nerf" Nike Zoom KD IV // I personally wanted to see Kobe gun for 48 minutes last night in vintage David Robinson fashion and secure the scoring title that it appeared he was playing all season for, but with Bryant sitting out last night against the Kings, he simultaneously handed Kevin Durant his third consecutive scoring title. KD is only 23 years-old. To show some love, I braved the slight rain and wore my favorite model of Durant's line so far, the ever-awesome "Nerf" IVs.