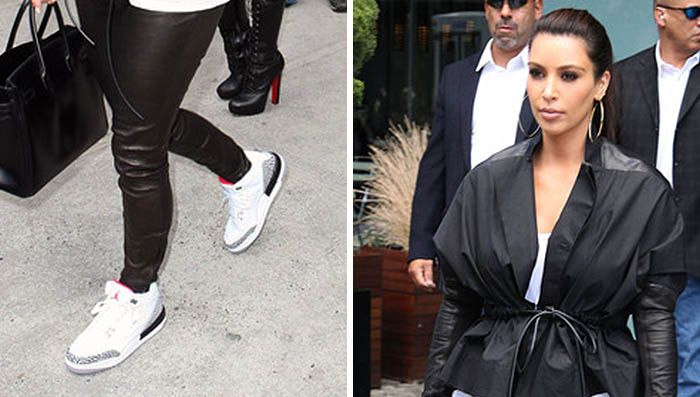 words // Brandon Richard
The Kardashian's New York City takeover continued today, as the trio of Kim, Khloe and Lamar Odom spent the day together on a family shopping trip, which even included a stop at Moe's Sneaker Spot. For the outing, Kim traded her usual heels for the "Cement" Air Jordan Retro 3, a shoe also recently worn by love interest Kanye West.
In fact, the skin tight leather pants and Air Jordan combo is a direct pull from Kanye's signature style. She even teased the purchase of a grill (not of the Foreman variety, obviously) on Twitter earlier today. Yeezy taught her well, indeed.
Oh yeah - brother-in-law Lamar Odom, who should be preparing for a playoff series, went with a simple White/Navy pair of Air Force 1s. Easy money.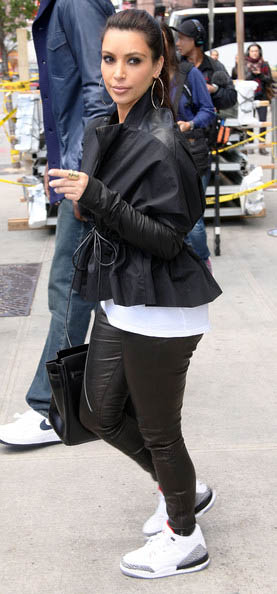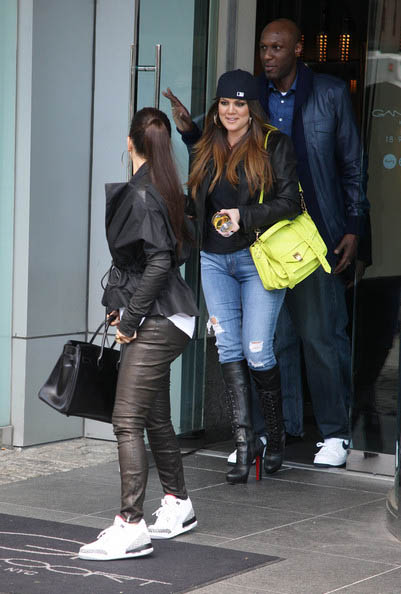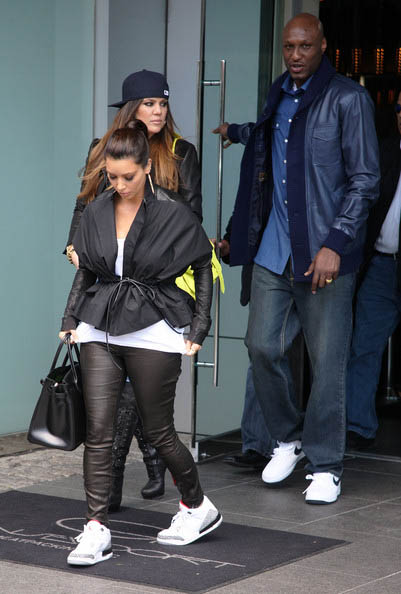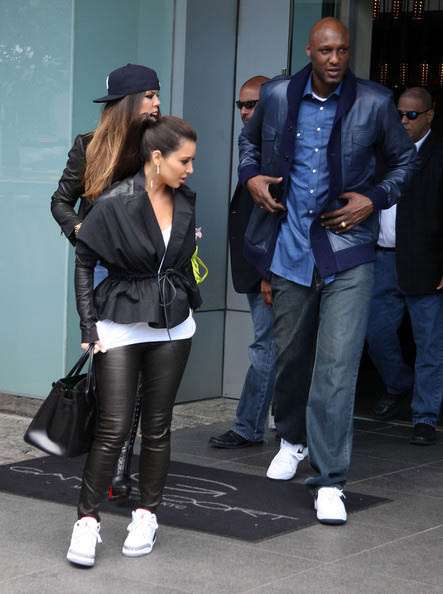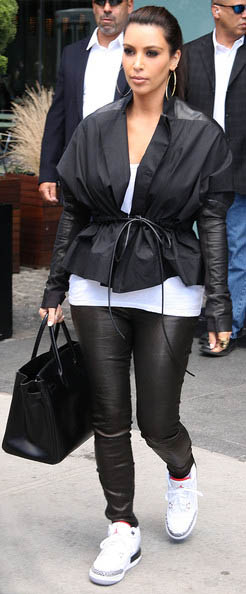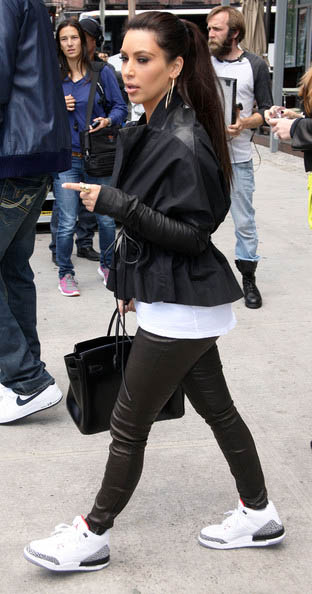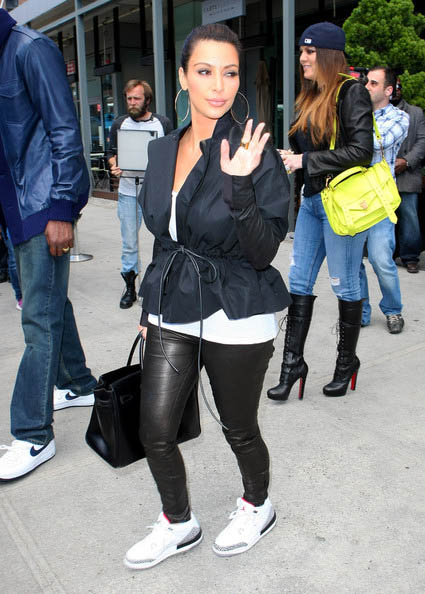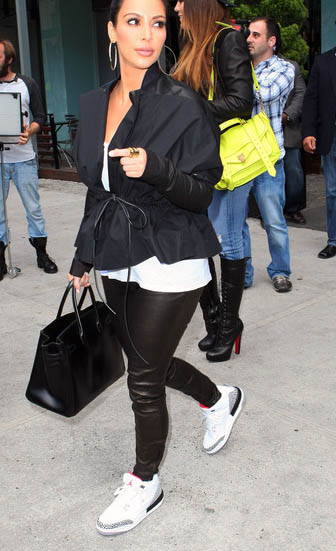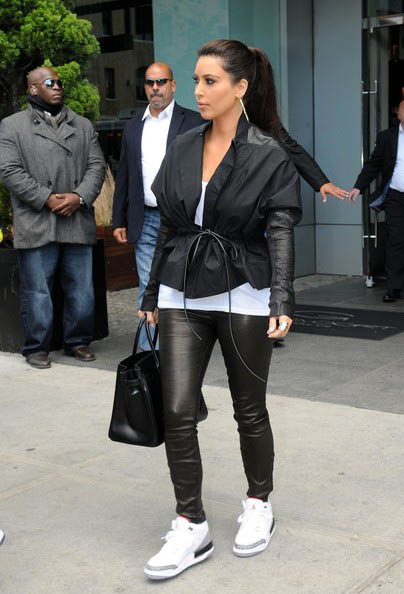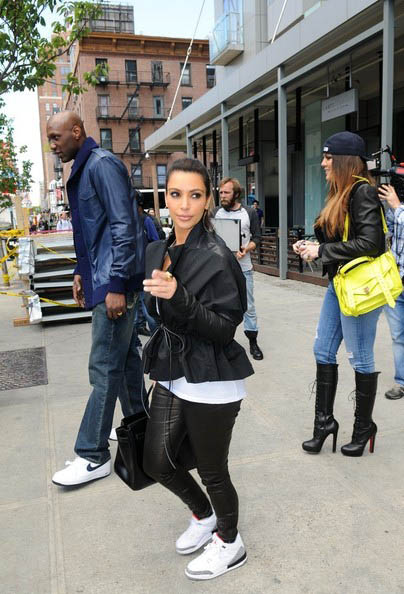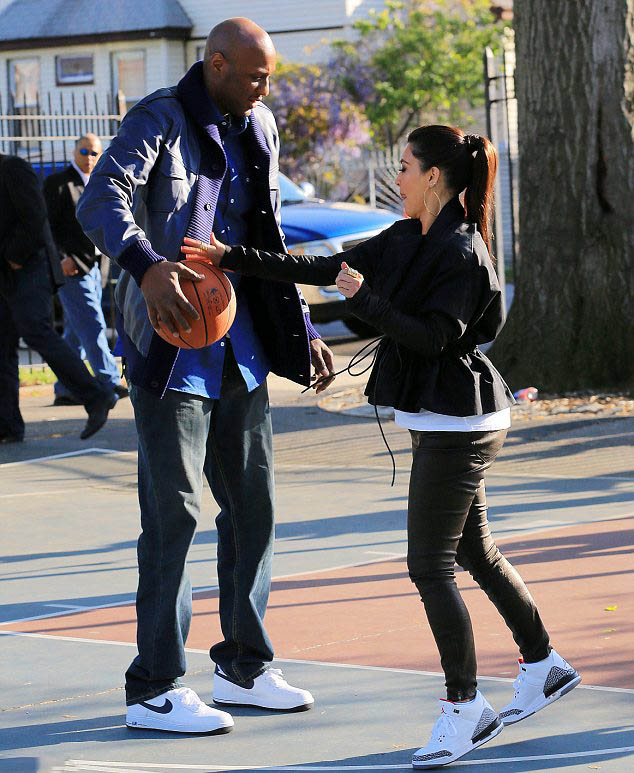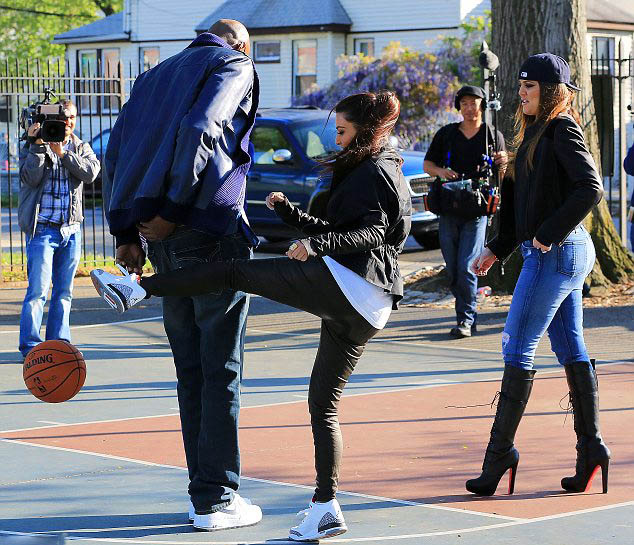 via Zimbio