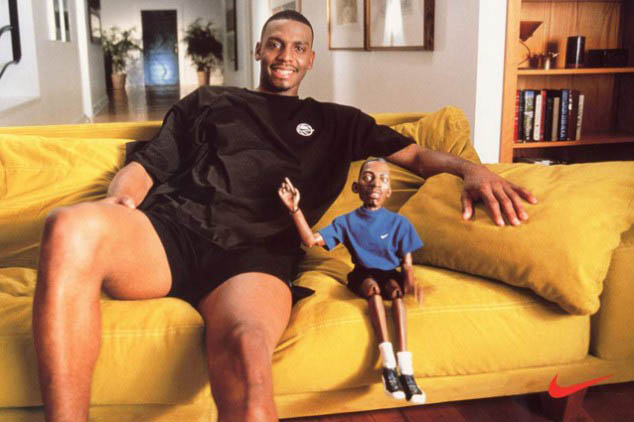 words // Luis Sanchez
Coming together earlier tonight on the Bottom Line Sports Show, Penny Hardaway and the voice behind Lil' Penny, Chris Rock, revealed that they'll be joining forces on a special edition Air Penny V.
Taking us back to the days of Lil Penny and the iconic Air Penny signature line, Penny Hardaway and Chris Rock were on the show sharing some of their best memories while working with Nike and Weiden & Kennedy on their unforgettable Lil' Penny commercial series.
Trying his best to not put Chris Rock on the spot, Penny himself relayed a message from Nike Sportswear Design Lead Marc Dolce asking Chris if he'd like to join forces on something special for the Air Penny V. Rock was all for it, immediately adding that much more excitement to the upcoming release of the Air Penny V. "Lets do it! Hell yeah!" Rock said right away.
Whether it's bringing back the Lil' Penny series or working on a special colorway, we can definitely expect something historic from Chris Rock, Penny and the NSW team when the Air Penny V hits this holiday season.
Enjoy Chris Rock and Penny Hardaway's interview on the Bottom Line Sports Show earlier tonight in it's entirety below. Penny joins the show around the 32 minute mark, while Chris Rock calls in around 44 minutes in.