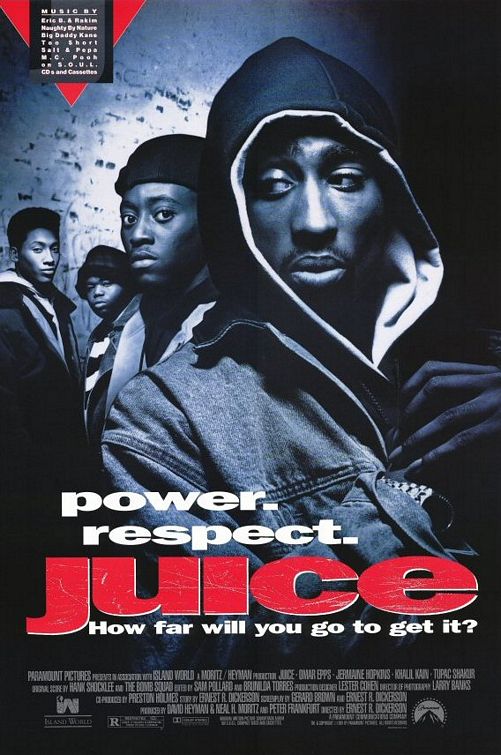 words & screenshots // Zack Schlemmer
Juice (1992), starring Tupac Shakur and Omar Epps, is the tale of four inner city teenage friends dealing with the pressures and tribulations of living in the hood. What happens when friends are torn between good and bad? When some want peace and others want power and will do anything it takes to get "the juice"? You'll have to watch if you want to find out, but at least now you'll have a guide to the film's shoes!
One of the first scenes of the movie actually deals directly with sneakers. Q (Omar Epps) is deciding what shoes to wear for the day, with the help of his little brother. He goes through a few pairs of Reebok Pumps, and finally decides on a pair of Nike Baltoro boots.
Reebok Twilight Zone Pump: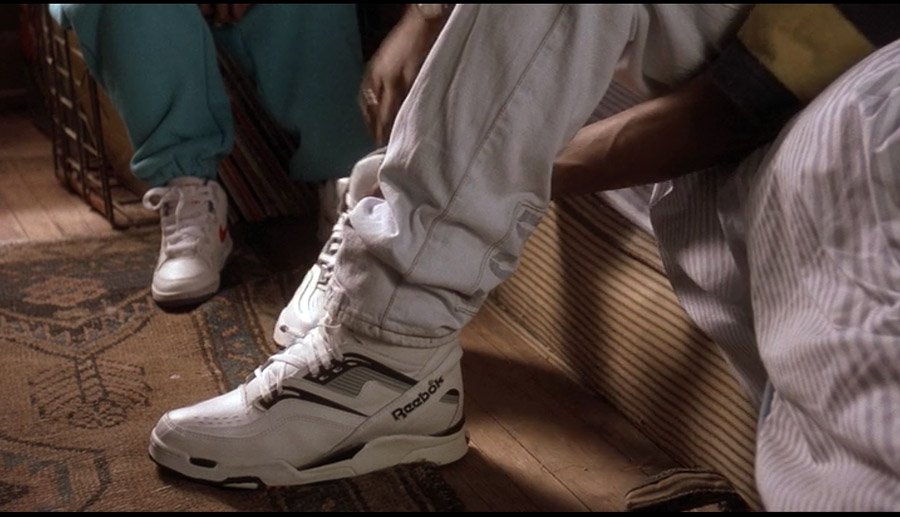 Reebok Omni Zone Pump:
Reebok Pump Option #3, the SXT: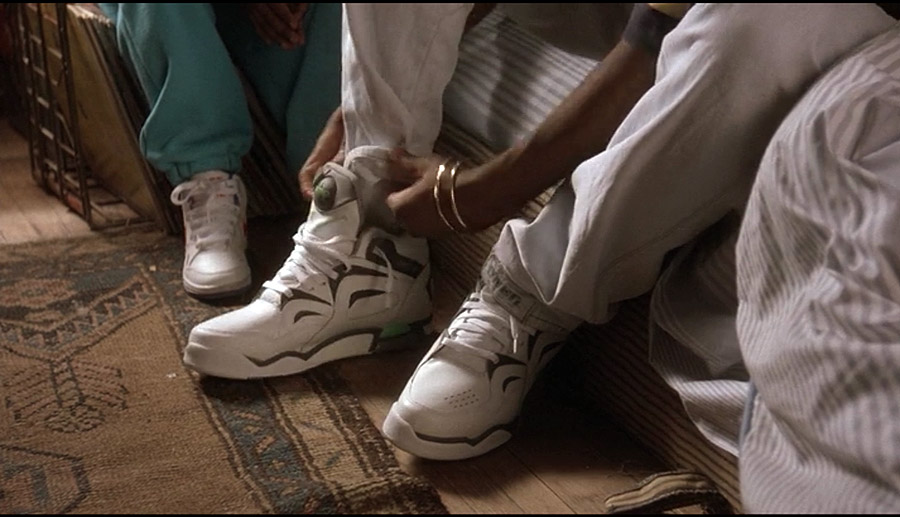 Q's final choice, the Nike Baltoro boot: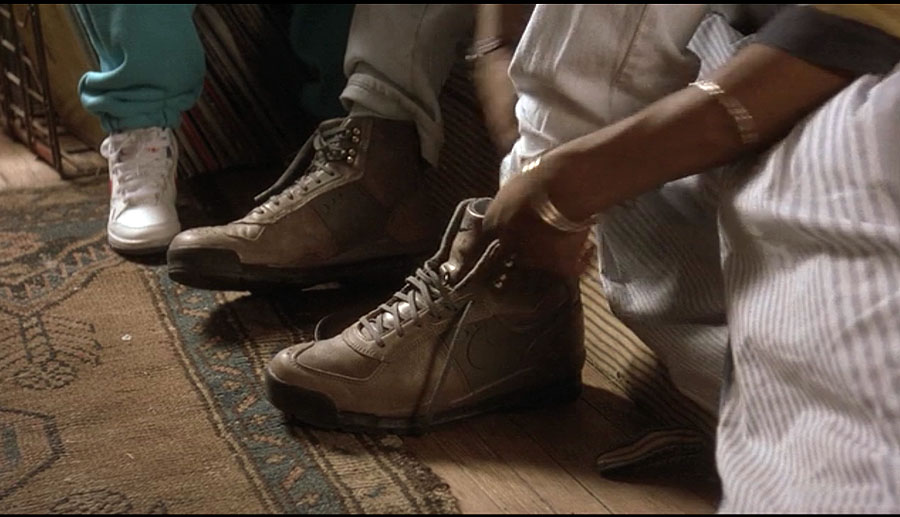 Later on, we spot Q in another classic sneaker. He goes "all green everything" with a green suede pair of the Nike Cortez. We also get looks at Bishop (Tupac) and Steele both wearing Reebok Pumps of their own: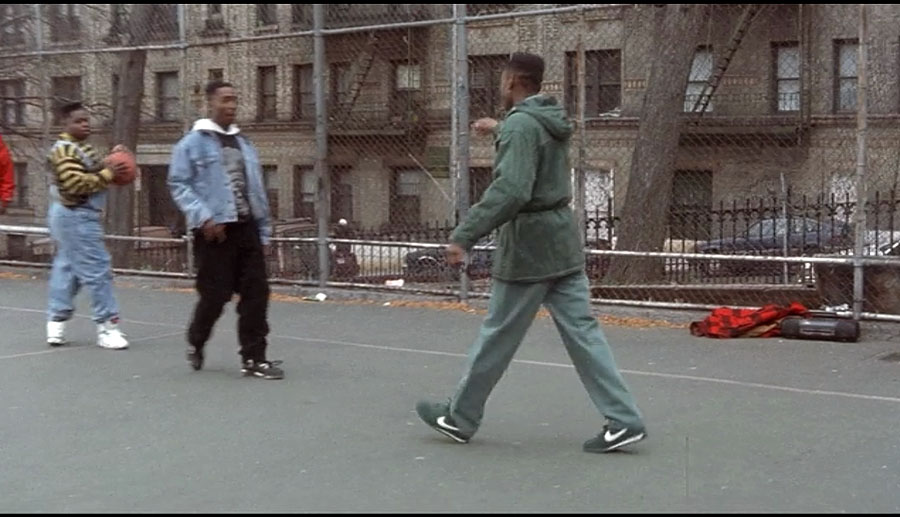 Not a sneaker, but later when Q is performing in a DJ battle, his opponent is rocking a clean Nike Running crewneck sweatshirt: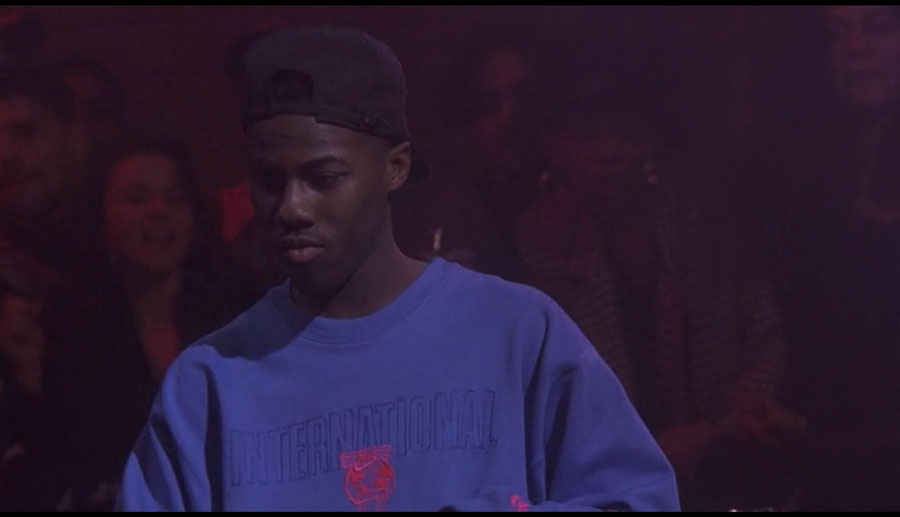 The film's turmoil really begins when Bishop convinces his three other friends to hold up a corner store, with tragic results. For his burglary outfit, Q opts for a pair of Air Force One Highs with the straps at the heels. (Maybe this is where Rasheed Wallace got his Air Force style from?):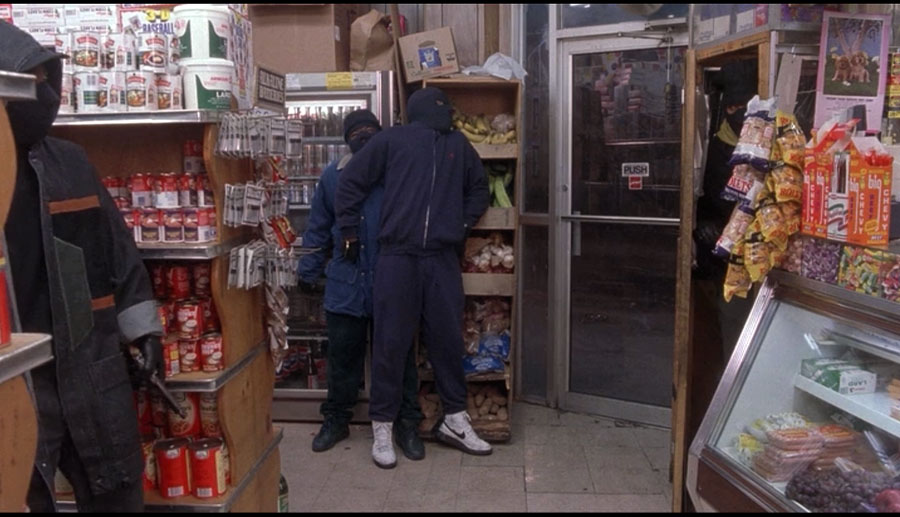 The final sneaker sighting of the film comes in the school halls, with a student spotted walking by in an OG pair of the Air Jordan VI White/Infrared. Q is also wearing one of his pairs of Reeboks from earlier: