words // Zac Dubasik & Nick DePaula
For the past few years, Nike's playoff footwear has felt like it utilized a less-is-more approach. Models like LeBron's Soldier series, and more recently the PS line, have been stripped down in comparison to the main signature line. It's an approach that made sense in many ways. A signature shoe may have all the bells and whistles you can imagine, but so many times, when it comes strictly to performance, a more minimal team model can offer a better playing experience. With the introduction of the new Elite Series, it seems that Nike has shifted gears and gone with a more-is-more mentality.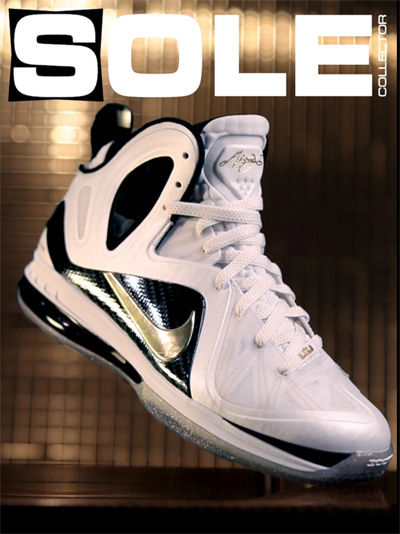 Coming in at price points far higher than their regular season counterparts, the Elite editions of the Kobe VII, LeBron 9 and Hyperdunk 2011 have pulled out all the stops in an effort to give their top athletes each and every competitive advantage during the most important time of the year: the playoffs. (And yes, Kevin Durant will have an Elite KD IV made just for him.) This is great for the athletes participating in the playoffs, but it'll be interesting to see how fans of these lines take to this new approach. Will they be ready to shell out even more cash for a shoe that's already been out for months?
From a performance perspective, if these shoes really do play better, there may be at least some market for those who want the best-performing kicks at any cost. If they don't, this concept may be gone faster than a University of Kentucky freshman. Only time will tell how this strategy plays out, but whether it sticks or not, pulling out all the stops in the name of on-court performance sure is worth a try.
For every last design and upgrade detail in the Elite Series, we spoke with Nike Basketball's Leo Chang and Jason Petrie in a candid two-hour conversation covering the LeBron 9, Zoom Kobe VII and Hyperdunk 2011 Elite. You can also check out our new Sneaker Tweets feature, playoff PEs from adidas Basketball, several exclusive upcoming models from NSW and what Nike has in store for the NFL season.
In This Issue //
Sneaker Tweets -- Featuring DeMarcus Cousins, Chris Webber, LeBron James and more
Focus: City // Vancouver -- 24 Hours in Vancouver, BC
Focus: Artist -- Dan Gamache of Mache Customs
Kicksology -- Jordan Retro 14 & Nike Zoom Hyperenforcer Performance Reviews
Keep Your Cool: adidas ClimaCool Seduction
Andrew Luck vs Robert Griffin III : Quarterbacks & Brands Battle For the #1 Spot
Nike Introduces A New Generation of Gear For the NFL: Take a closer look at next season's cleats, trainers and uniforms
PE Spotlight: Adidas adiZero Shadow PEs for Josh Smith, Serge Ibaka, Mike Conley and more
Air Jordan XII Sole Creator -- Color up the XII however you please, like this sweet Memphis Grizzlies inspired version
Showcase -- Check out what Nike Sportswear has in store ahead, including the Roshe Run, Max Shake Evolve, "Jeremy Lin" Air Force 1 and more
Nike Elite Series -- Exclusive Interview with Nike's Jason Petrie and Leo Chang detailing the LeBron 9, Zoom Kobe VII and Hyperdunk 2011 Elite
To Download: Search "Sole Magazine" in the Apple iPad Newsstand, install and purchase "Issue 6: April 2012"