words // Brennan Hiro Williams
The St. Louis Cardinals capped off a stunning playoff run last fall by winning the 2012 World Series, their second in the last 10 years and the 11th in team history.
After the confetti cleared away, however, things began to look much different for the Cards. A former player and first-time manager, Mike Matheny, replaced Hall of Fame skipper Tony La Russa. Albert Pujols, the heart and soul of the franchise, left for greener pastures in Southern California.
One of the only things that didn't change is the expectation to win another NL Central Pennant, the pressure of which now rests squarely on the broad shoulders of slugger Matt Holliday. An elite hitter with a career .315 batting average and .929 OPS (on-base plus slugging), Holliday will step into the third spot in the order vacated by Pujols.
The prolific-hitting left fielder will begin the season wearing a Player Exclusive version of the Nike Air Show Elite 2, highlighted by a Varsity Red and White elephant print upper. Holliday's MH7 logo is embroidered on the tongue and heel.
Holliday and the Cardinals open their season tonight against the new-look Miami Marlins. The first pitch is scheduled for 7:05 EDT.
For more MLB coverage, visit SoleCollector.com/NikeTraining.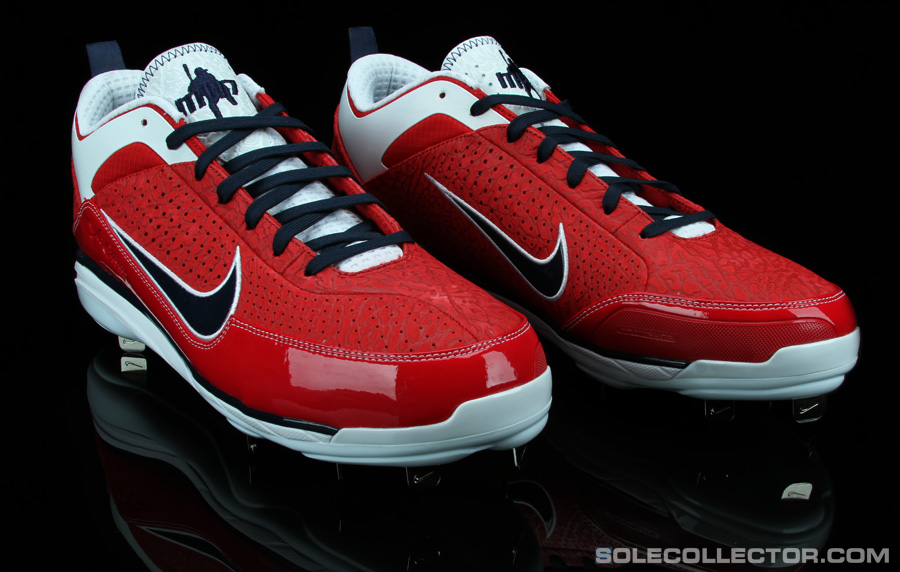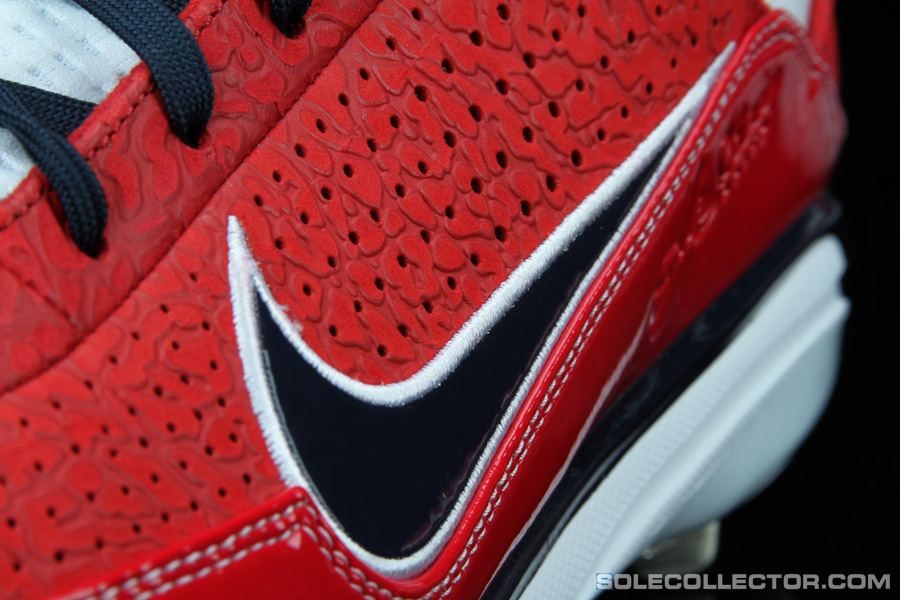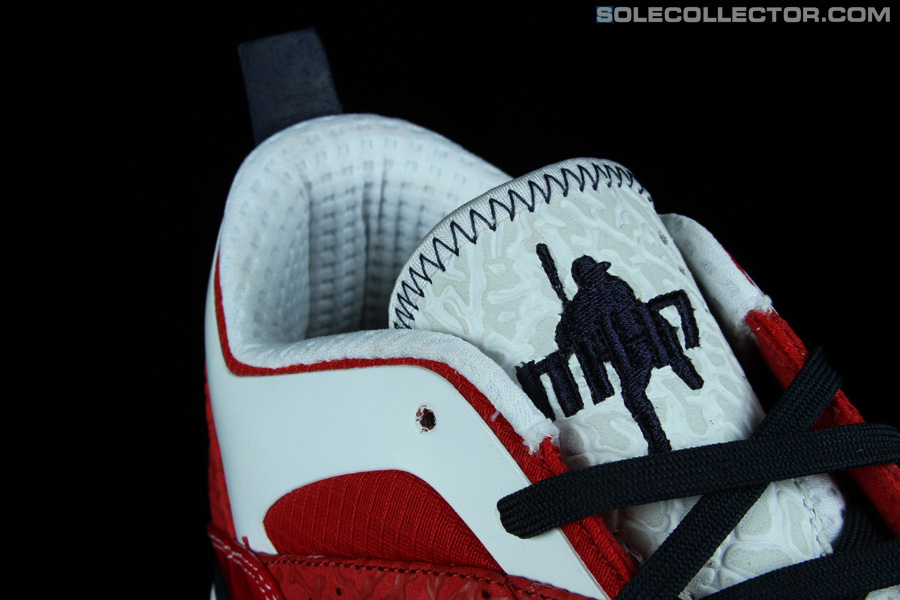 Additional photos via Y! Sports.