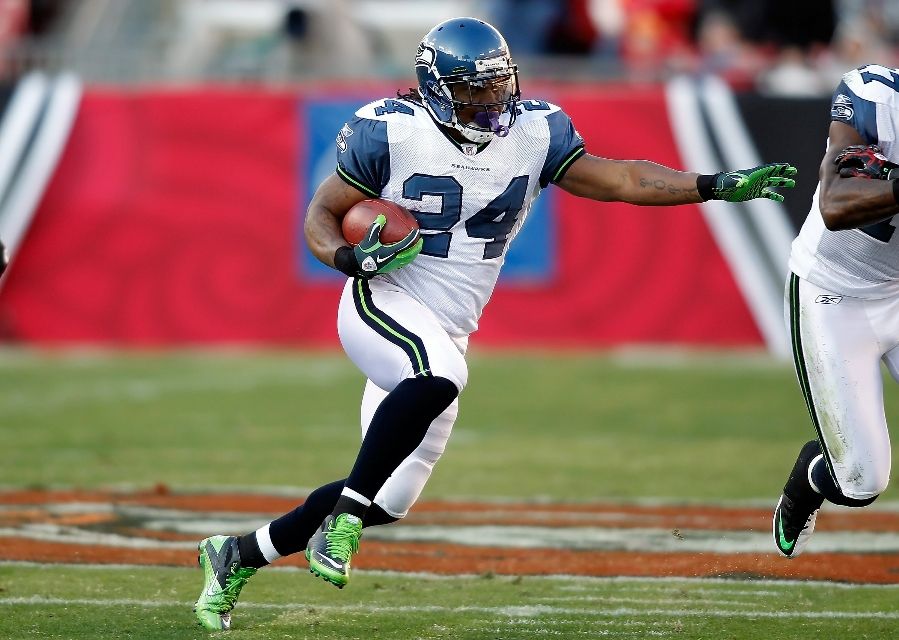 words // Brandon Richard
Today, Nike Football will unveil their new on and off-field equipment and apparel as they take over as the NFL's official merchandiser. Before we take a look at some of the newest gridiron offerings from the Beaverton crew, let's flash back to some of the best Player Exclusive cleated Nike footwear from the 2011 NFL season.
With Neon Green in their team color scheme, the Seattle Seahawks have become somewhat of the NFL's Oregon Ducks, so you can expect to see a couple Emerald City players in the mix. Drew Brees shattered records in his golden-accented cleats, while Larry Fitzgerald continued to fight the good fight in his pink-based PEs. You'll also see some cleats from the 2012 Pro Bowl that will be part of the upcoming NFL season Nike lineup.
Check out ten of the best Nike PEs from 2011 and let us know what your favorite pair is.
Nike Alpha Speed - Marshawn Lynch
"Beast Mode" may have rocked his best lineup of PE cleats last season, starting with this colorway of the Nike Alpha Speed. Featuring a Neon Green upper, the cleats were accented by Navy Blue throughout to match Seattle's wild unis.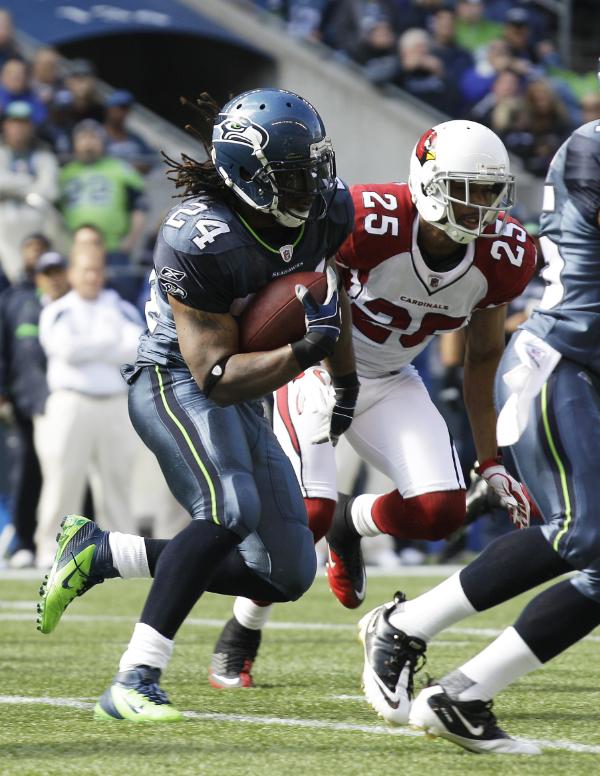 Nike Air Zoom Merciless - D'Angelo Williams
The Air Zoom Merciless wasn't new last season and neither was this D'Angelo Williams Player Exclusive. However, the Carolina Blue popping off the black base as he barrels through defenders still makes for a hell of a look.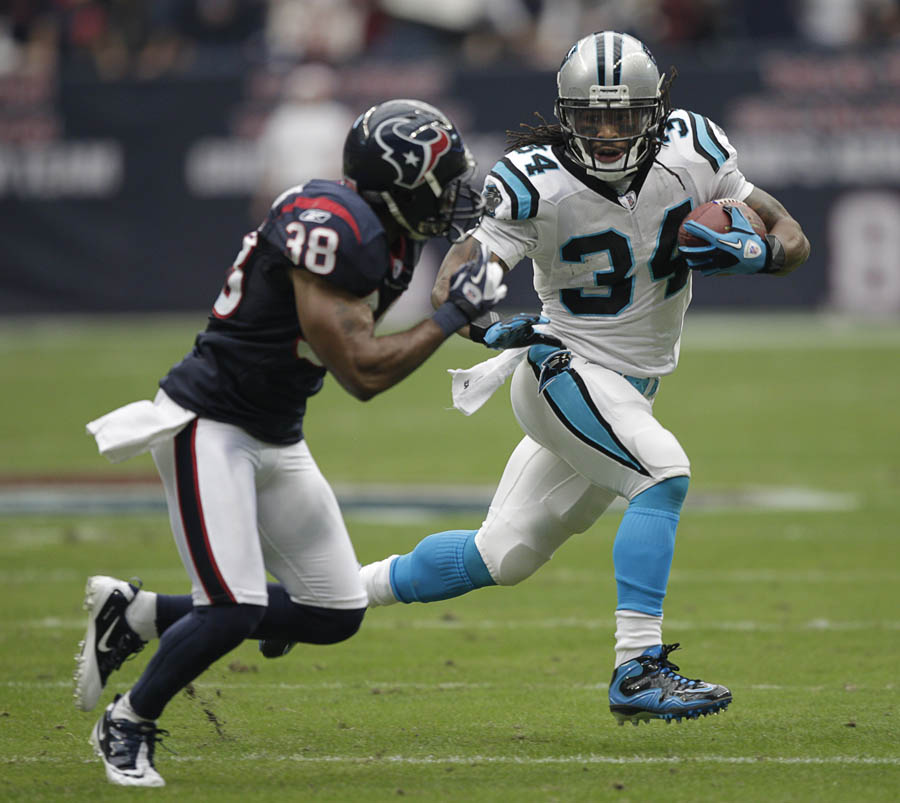 Nike Vapor Talon Elite Low - Earl Thomas
For a Pro Bowl that consisted of absolutely NO defense, Seattle Seahawks safety Earl Thomas still managed to catch our attention with these bright neon cleats. This Seahawks-inspired colorway of the new Vapor Talon Elite had everybody on our Nike Training site asking when the cleats would be released. Should Nike drop these bad boys?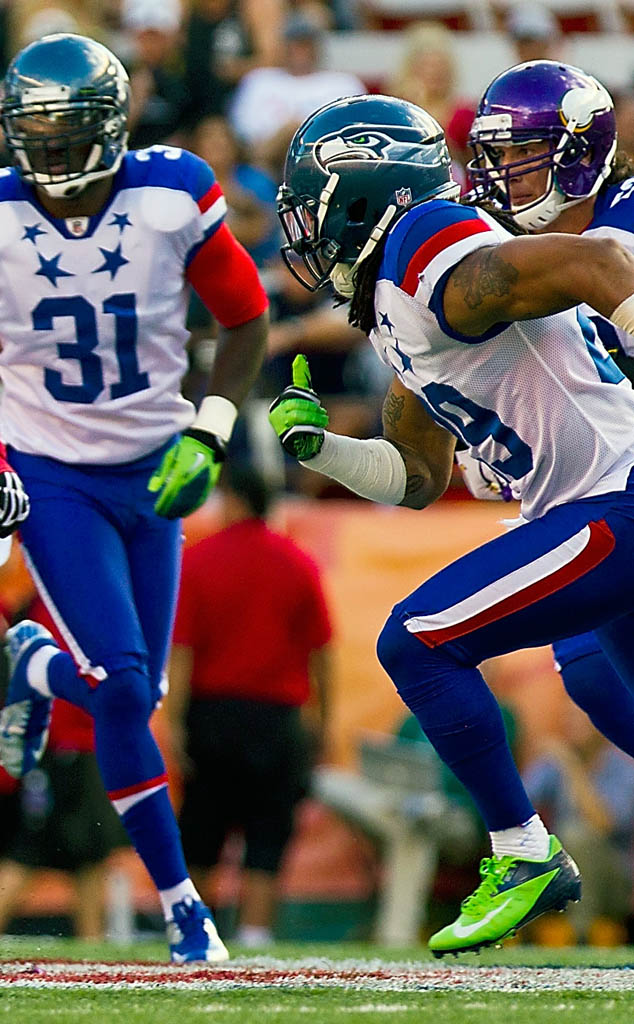 Nike Air Zoom Super Bad 3 - Ray Rice
Ray Rice made a claim for the league's best running back in this Black/Purple Super Bad 3 throughout the season. It was probably hard to catch a glimpse of them on the field because he was mostly flying by defenders on his way to the endzone.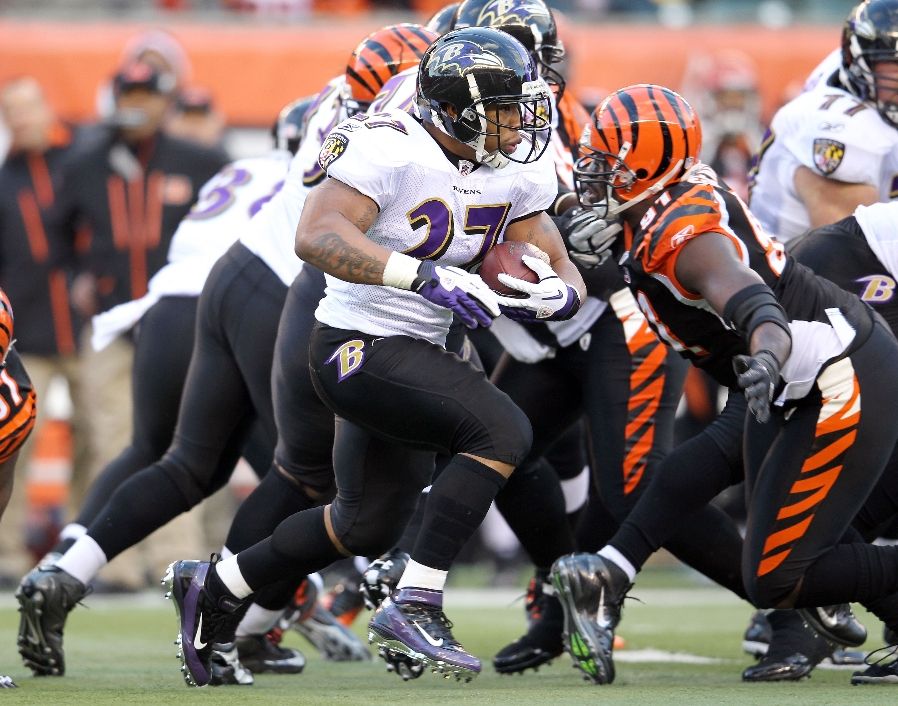 Nike Alpha Speed Breast Cancer Awareness - Larry Fitzgerald
After losing his mother Carol to Breast Cancer in 2003, Larry Fitzgerald has been at the forefront of the NFL's Breast Cancer Awareness campaign since coming into the league. Back in October, the star wide receiver laced up these all-pink Alpha Speed cleats in an effort to help combat the disease.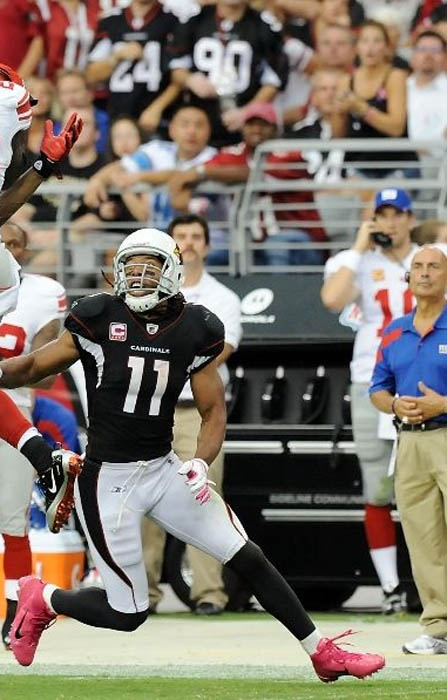 Nike Vapor Talon Elite Low - Greg Jennings
You have to believe Greg Jennings had plans of putting these on the field during the Super Bowl, but they didn't look so bad at the Pro Bowl. The newly released Vapor Talon Elite Low decked out in Green Bay Packer colors with matching Vapor Receiving Gloves to top it off.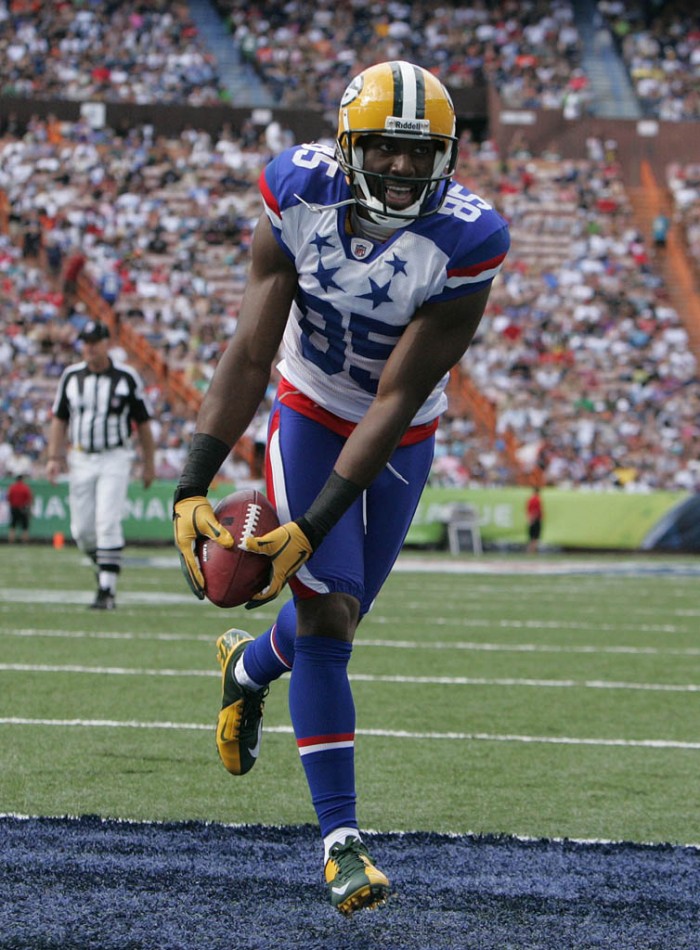 Nike Air LT Superbad - Blaine Gabbert
Blaine Gabbert didn't have the most impressive rookie campaign, but his PE cleats were an entirely different story. Jacksonville's hopeful quarterback of the future sported this Black/Teal Air LT Superbad for his introductory NFL campaign.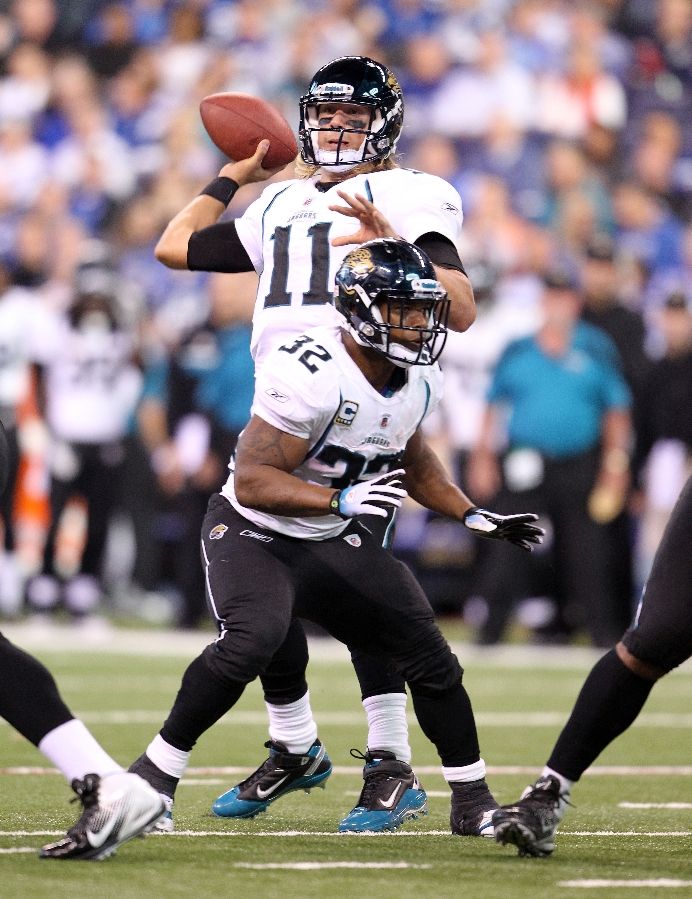 Nike Alpha Speed - Steven Jackson
Steven Jackson has several versions of the Alpha Speed, but these may very well be the best. Jax rumbled through Cowboys Stadium last October in this gold-based pair, accented by bold Navy Blue.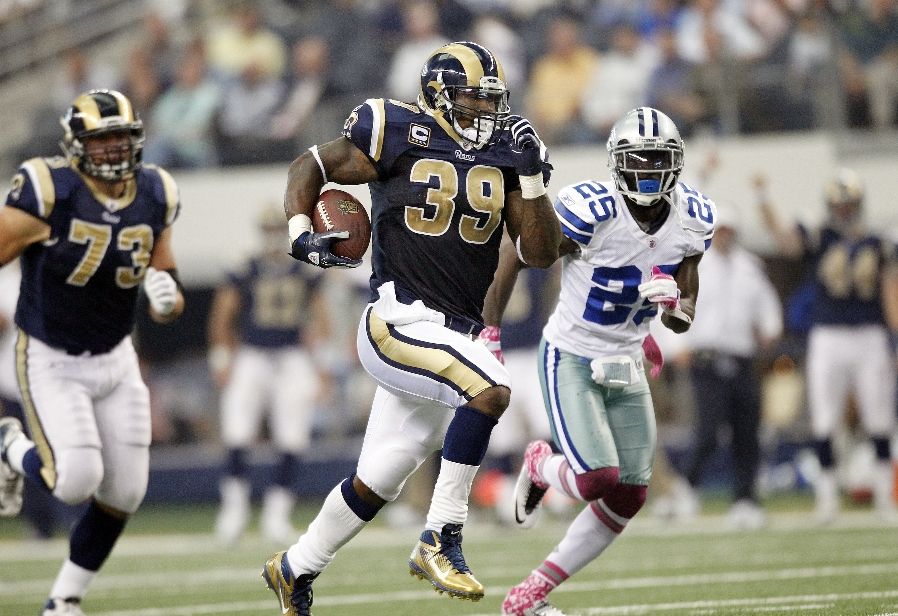 Nike Air Zoom Super Bad 3 - Drew Brees
What makes this PE special? These cleats are probably already at the NFL Hall of Fame, as Brees broke Dan Marino's single-season passing record wearing a pair back in December. The classic Black/Gold color scheme is every bit as menacing as the Saints' uniforms.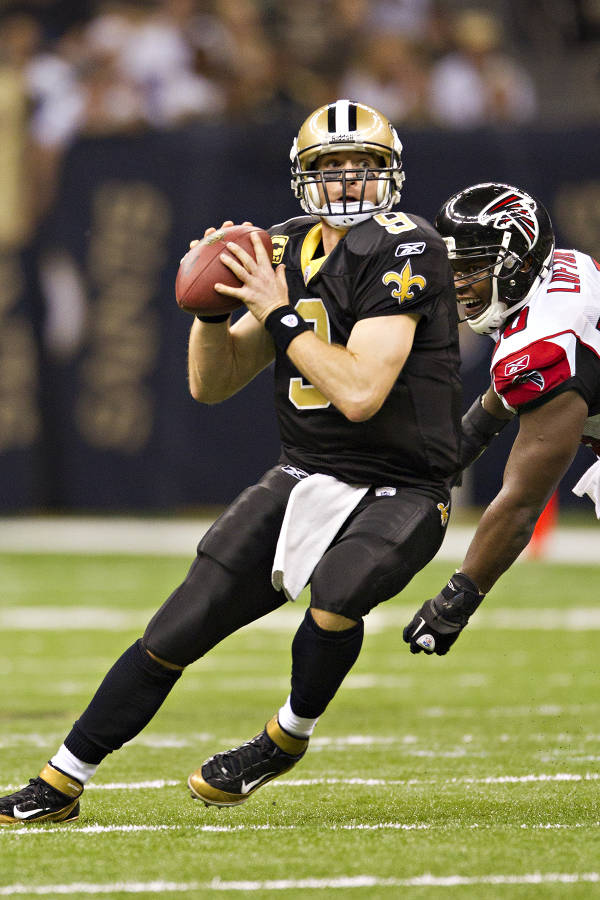 Nike Vapor Talon Elite "Skittles" - Marshawn Lynch
Though he's done it throughout his life and playing career, Marshawn's Skittles celebration made national headlines last season. As the story is told, his mother would reward him for good plays made in his pop warner league with Skittles, a ritual he upholds on the NFL sidelines today. The celebration was taken to the next level this past season, as fans started showering Lynch in the endzone with the candies after rushing touchdowns. In Week 16, Lynch took on the San Francisco 49ers in a customized Skittles version of the new Vapor Talon Elite.