words & images // Zack Schlemmer
It's time once again for the Kicks on Cards Weekly Collection. This week we feature Ron Artest A.K.A. Metta World Peace wearing a shoe on the court that proves he's always been a little crazy. Yep, that's a young Bulls era Artest, possibly with Hennessy in his system, wearing a retro version of the Converse Pro Leather. And you thought Rasheed Wallace wearing Air Force Ones was crazy!
Next up is another Bulls player who you may have heard of, Michael Jordan, on the always classic Skybox card in the Air Jordan VI White/Infrared. Although it's not a great look at the shoes, we can all appreciate this awesome card of Michael skying for the dunk with totally futuristic computer art, anyway.
Our next card in this week's collection brings us a look at a shoe more memorable than the player. Rodney White is a classic case of a draft bust who was the Pistons' #9 pick in 2001 and never amounted to anything in the NBA. Oh well, at least he wore these dope white and red Nike Air Flightposite III's. Unfortunately for Rodney, there's probably nobody in the world who wants this card, but there are plenty of us who would like to add a Flightposite III to our shoe collection. To finish up the week we have Tom Chambers in the always classic Nike Air Maestro and "The Chief" Robert Parish in an epic pair of hi-top Champion shoes complete with green-striped tube socks.
Have a favorite this week? As always, let it be known in the comments below!
Ron Artest -- Converse Pro Leather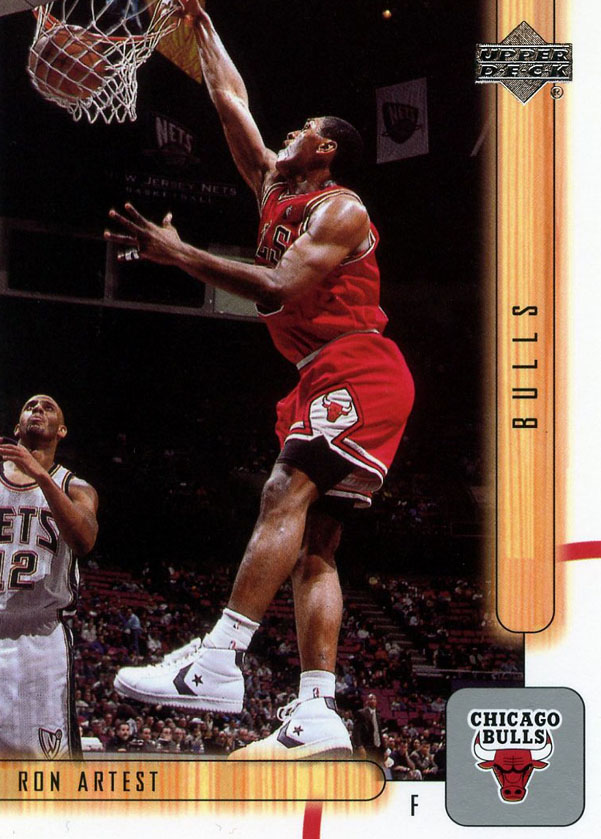 Michael Jordan -- Air Jordan VI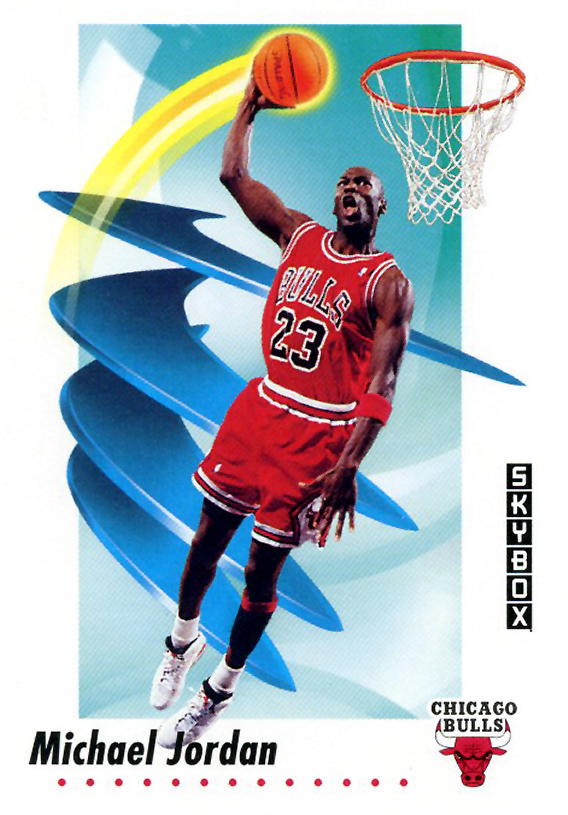 Rodney White -- Nike Air Flightposite III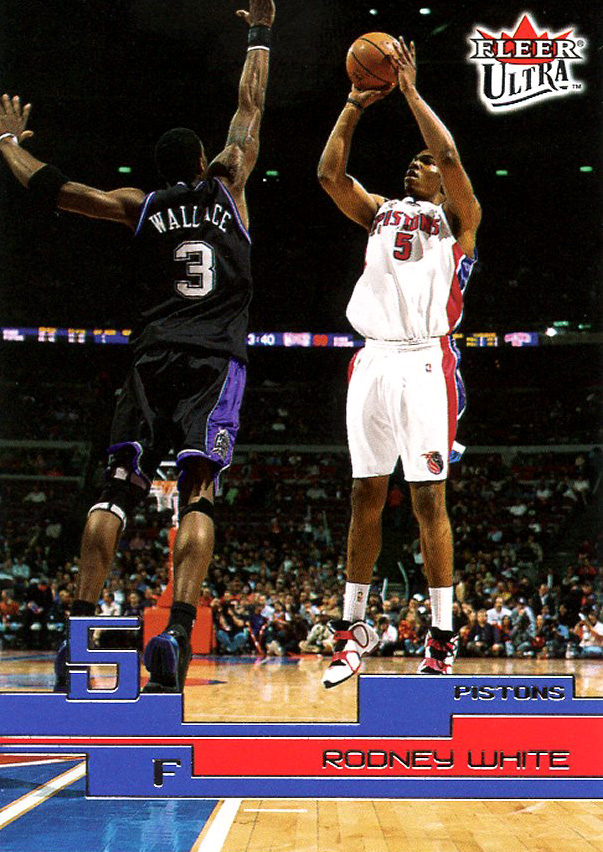 Tom Chambers -- Nike Air Maestro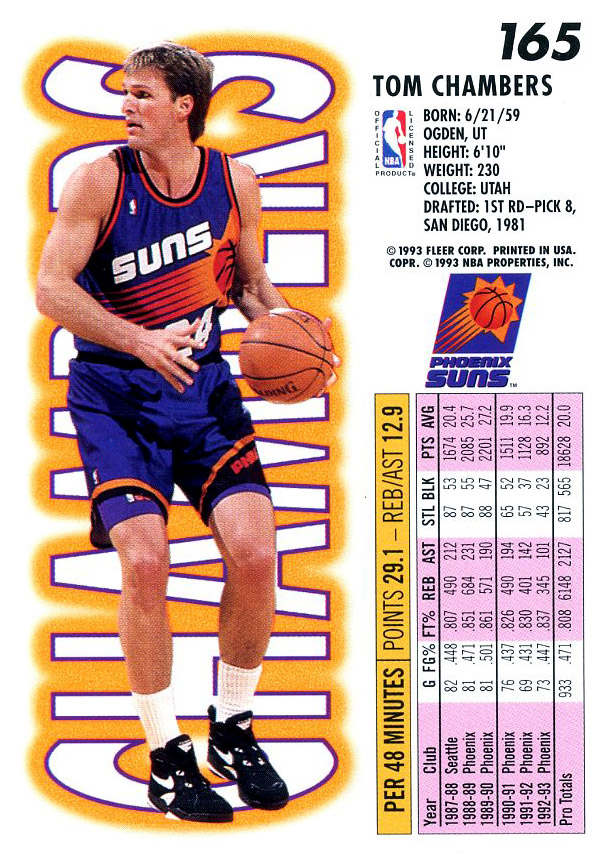 Robert Parish -- Champion Basketball Shoes