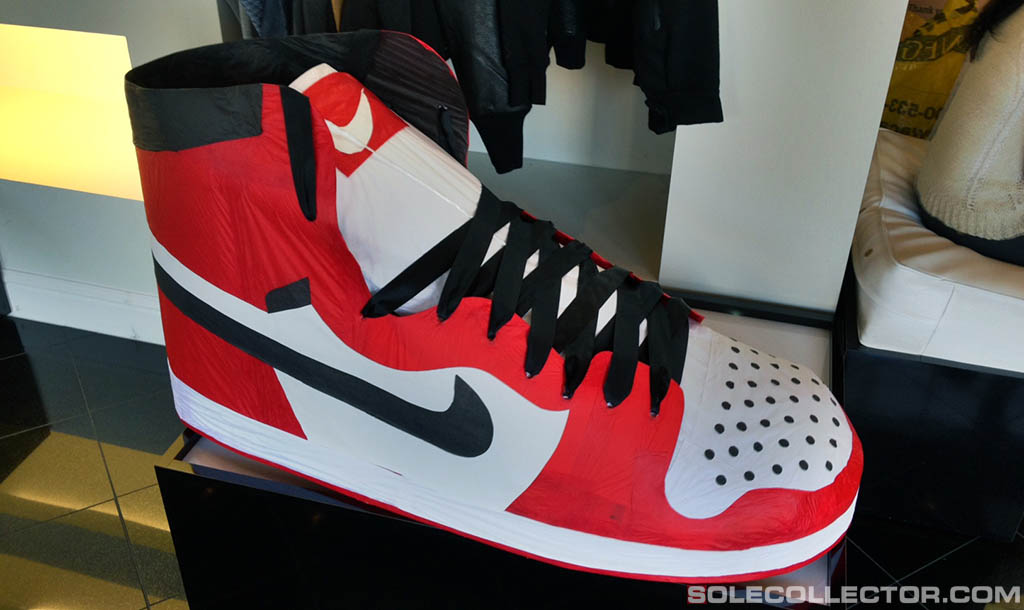 words // Brandon Richard
images // Freddie Ramirez
If you're in the Bay Area this evening, you may want to consider stopping by 161 Jackson in San Jose, the site of the Aristocrats x Shoepreme Eat, Drink 'N Donate Shoes Event. The drive calls for any old or gently shoes that you're willing to let go of for a good cause. Soles 4 Souls is helping out with the charitable aspect of the event, while Smoke Eaters is handling the catering and NOS is providing energy drinks. Food and drinks are free all night long with a simple shoe donation.
If you need any extra incentive to make a run out to the event, there's an impressive 4-foot Air Jordan 1 piñata on site, created by the team over at The Piñata House. Of course, the payoff for any well-made piñata is the opportunity to take a crack at it, and the Aristocrats crew has filled it with plenty of goodies for guests to swing for.
There's still time to check things out, so grab a pair of shoes or two and head out to Aristocrats San Jose for a fun and charitable evening.
Special thanks to Freddie for the photos. Follow him @Fredster818.