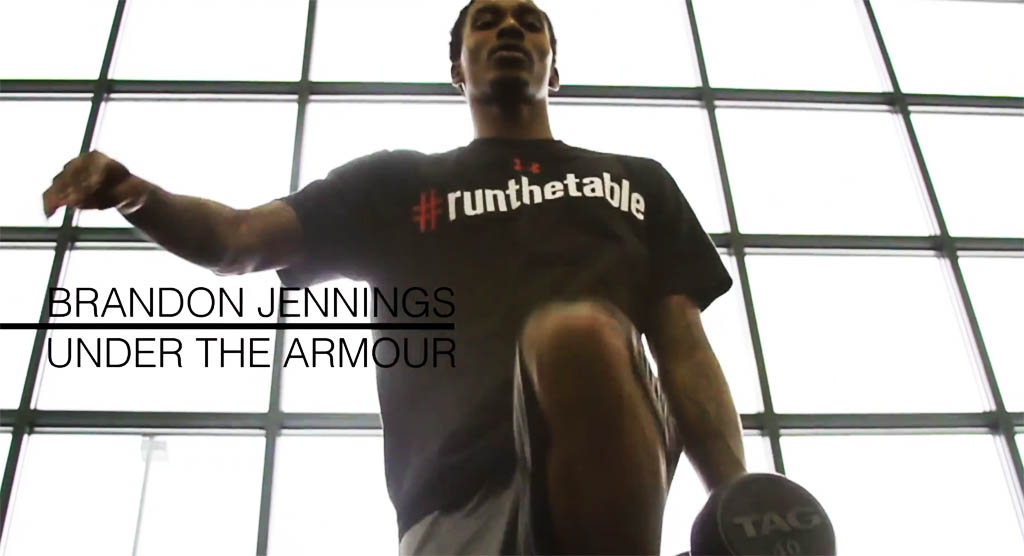 words // Brandon Richard
"The harder you work when nobody is watching, the less you bleed when it's time to go out there and perform."
After not being selected for the 2012 NBA All-Star Game, Milwaukee Bucks point guard Brandon Jennings skipped the usual All-Star break vacation that most players take to put in some extra workouts. In the latest episode of "Under the Armour," we get an inside look at Jennings' intense workout sessions over the break at Milwaukee's training facility, where he his overall goal clear - get the Bucks back into playoff contention.
Check out the video below to see how Young Money spent his All-Star Weekend.