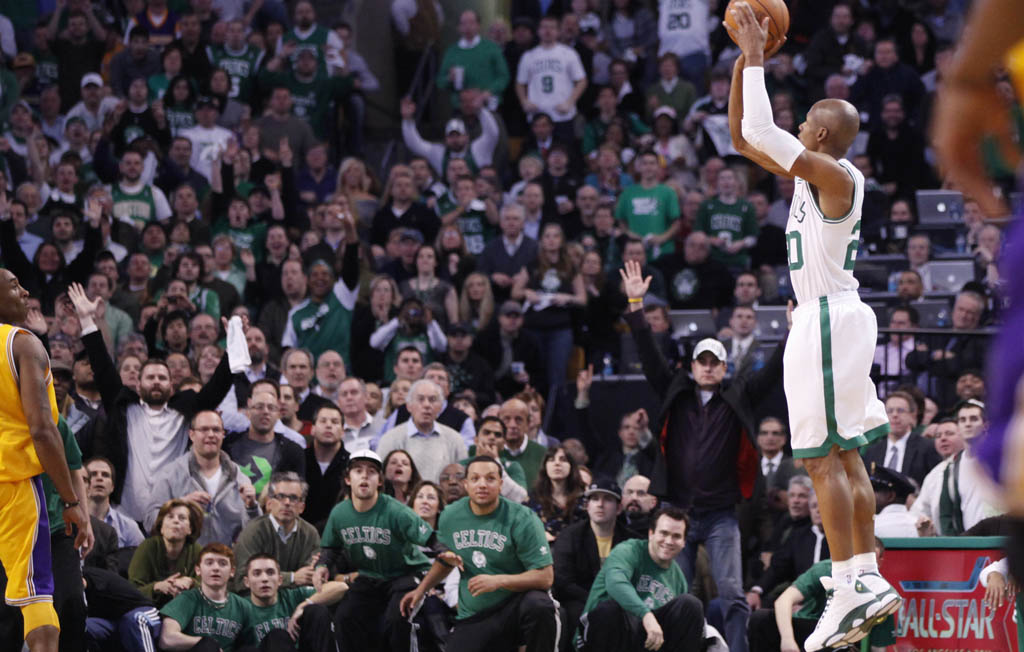 words // Brandon Richard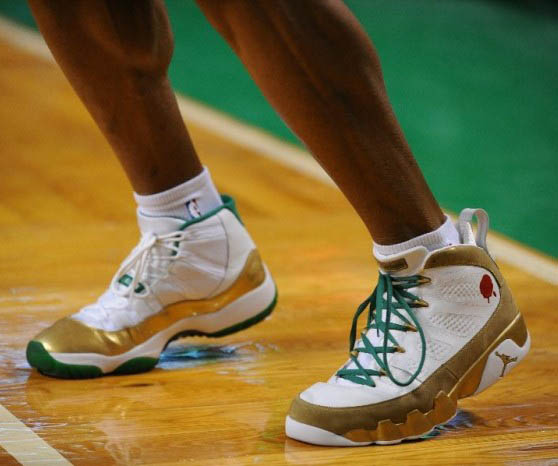 In recent years, Ray Allen Player Exclusive collectors may have noticed some changes in their pickups. According to a report from CSNNE's Jessica Camerato, Ray now finds comfort in a size 15 shoe after entering the league wearing size 13. Ray gradually moved up to a size 14 during the prime of his playing career before making another leap just two years ago.
"My feet were always hurting," Allen told CSNNE.com. "I was at shootaround in Detroit two years ago, I was running through it, and when I got back to the bus, it was just like the shoes, my orthotics – I called over to Nike and said, 'The next shoe allotment, send it to me in 15s.' I've been a 15 ever since."
Prior to the trade that sent Allen to the Boston Celtics in 2007, he battled a series of ankle injuries that resulted in double ankle surgery. Many questioned whether or not he'd be able to sustain a high level of play in order to help the "Big Three" contend for an NBA championship. Not only did Allen help lead the Celtics to two NBA Finals and one championship, but he also broke Reggie Miller's all-time record for career three-pointers made last February.
Now 36 years old and in his 16th season, Ray is shooting a remarkable 45.9 percent from downtown, easily topping his 40 percent career average. Instead of expressing concerns about his durability, teams are now expected to line up in attempt to acquire his services when the sharpshooter becomes a free agent this summer. Allen credits some of that to his size 15 Air Jordans and orthotic inserts.
"It just doesn't restrict my feet as much," said Allen. "My feet can breathe."
That's more than we can say for defenders still trying to chase him off those screens.