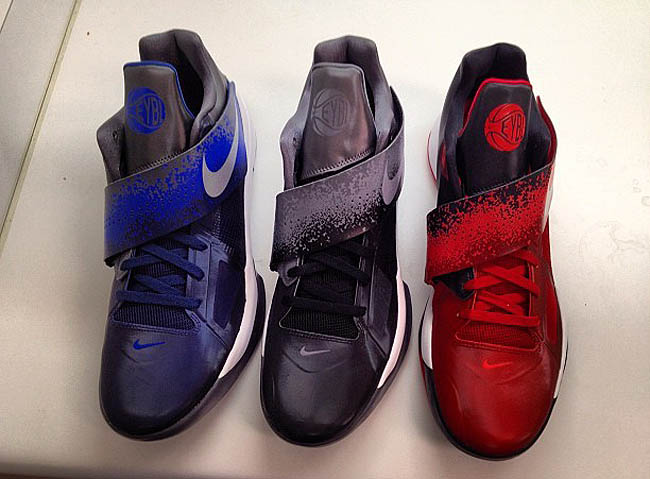 words // Brandon Richard
With new Nike Elite Youth Basketball League sessions on the horizon, some of the participants have already started receiving special footwear and apparel. Here's a fresh look at the EYBL Nike Zoom KD IV lineup, which introduces us to three styles that will be worn by players from the 17-and-under travel teams.
What's interesting about this new photo set is that it not only gives us a look at a never-before-seen Black/Grey colorway, but also Blue and Red styles that are different from the pairs we previewed earlier this week. The blue shoe appears to be more along the lines of navy, opposed to the royal used on the pair that hit eBay. On the red pair, we don't see the gold Swoosh embroidery featured on the shoe we saw Tuesday.
Nevertheless, it looks like the EYBL kids are in store for something special and we'll keep you updated as more photos and colorways surface.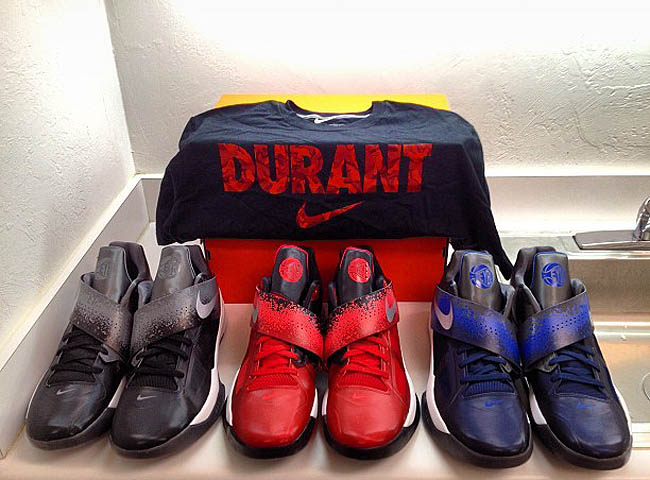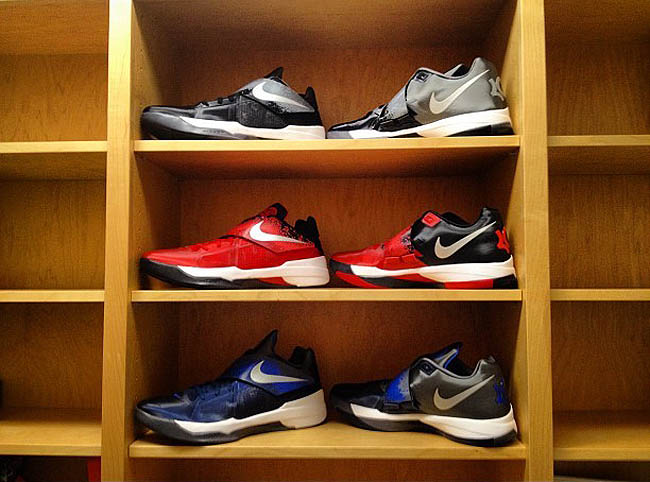 via @RMBWilliams