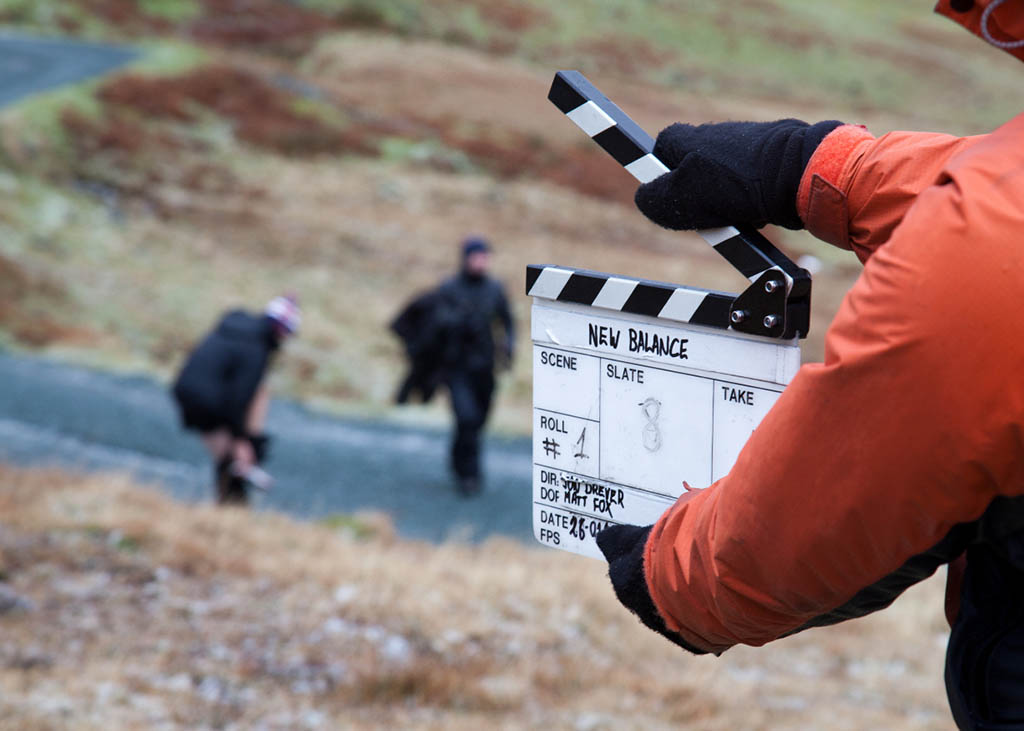 words // Brandon Richard
via Press Release
Footwear and apparel manufacturer New Balance is set to launch its first ever UK television advertising campaign, celebrating the brand's passion for running in its landmark 30th year of manufacturing in the UK.
Filmed in Flimby, Cumbria, home of New Balance's factory, the new TV spot features a 100-strong cast recruited by New Balance from local running clubs, reinforcing New Balance's commitment not only to the local community in which it operates, but to runners everywhere.
Set to debut in April are 30 and 10 second spots that depict runners directing a beleaguered jogger through the surroundings of the Cumbrian countryside before reaching the final destination of the New Balance factory, where he if gifted with a pair of 1080v2 to revitalize him for the remainder of the run.
New Balance sponsored 1500m runners James Brewer, Tom Lancashire and Ricky Stevenson also feature in the commercial ahead of their involvement in New Balance's 'The British Miler' campaign, a documentary and website tracking the progress of seven New Balance athletes as they attempt to qualify for Great Britain's team for London.
The campaign also complements New Balance's visitflimby.com website, a tourist destination guide which celebrates the home of New Balance's UK factory whilst also focussing on the talented craftsmen and women of the New Balance manufacturing team.
Jon Ram, New Balance Managing Director for Europe, Middle East and Africa, said:
"In a monumental year for sport in the UK, this advertisement focuses on our heartland of running, celebrating our passion for the sport in all its forms. 2012 also marks our 30th anniversary of manufacturing in the UK, and it's fitting that the advertisement is set in Cumbria, reaffirming our commitment to our Flimby factory."
The advertisement will air nationwide on both terrestrial and satellite channels on April 2. To find out more about the campaign, visit New Balance UK's Facebook page at www.facebook.com/newbalancerunninguk.