words & images // Zack Schlemmer
The Reebok Vertical is a shoe from about 1993-94 that featured the Pump system and was most notably worn by Shawn Kemp before his signature Reebok Kamikaze. (As a matter of fact, last week's All Star Kicks on Cards Collection included Kemp wearing them.) However, on the card you'll see today, it's another Sonic wearing them: Chris King. Who's Chris King you say? Well, I'm not really sure myself.
Next up is another pair of Reeboks, with Danny Ainge in one of everybody's favorite Pumps, the Omni Pump Lite. We've all seen Dee Brown rocking these in the classic black and white colorway, and maybe even Dennis Rodman in a nice white and blue, but the former Blazer and current Celtics General Manager Ainge is seen here in a unique white and red colorway.
On the third card, we get two pairs of shoes for the price of one. Charles Oakley and Buck Williams fight under the basket wearing the staple 1989 big man shoe, the Nike Air Force STS. Almost any center of forward sponsored by Nike between 1989 and 1991 wore the STS at some point, so it's not surprising to see two players on one cards rocking them. With its high cut, large FORCE tongue logo, and elephant print accents, the STS has gone down as one of the all-time classics of Nike's FORCE line.
To finish up this week's collection we get Johnny Dawkins in one of those amazing 76ers uniforms in a clean white and red Nike Air Force Mid from 1993 and Hubert Davis rocking the OG Air Jordan IX "Charcoal", which doesn't quite match his Knicks uniform, but looks nice anyway.
As usual, you can drop a comment below with your favorites. Or maybe you just want to share your favorite Chris King memories?
Chris King -- Reebok Pump Vertical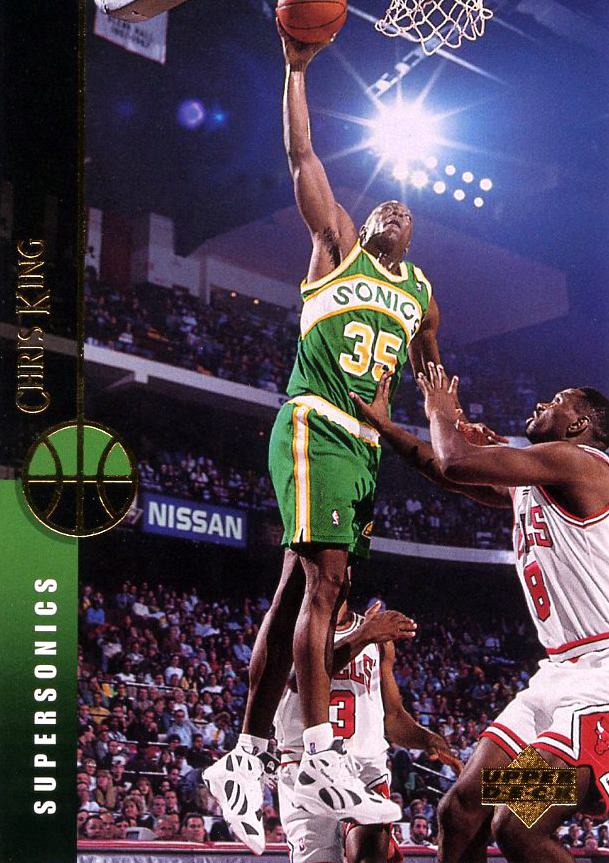 Danny Ainge -- Reebok Omni Pump Lite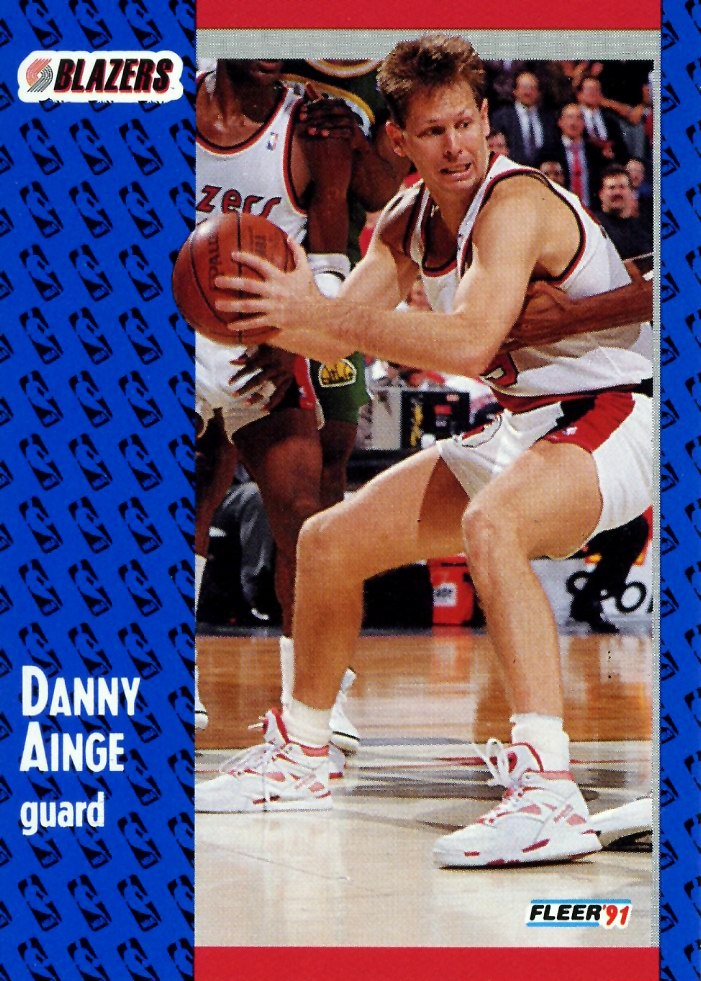 Charles Oakley and Buck Williams -- Nike Air Force STS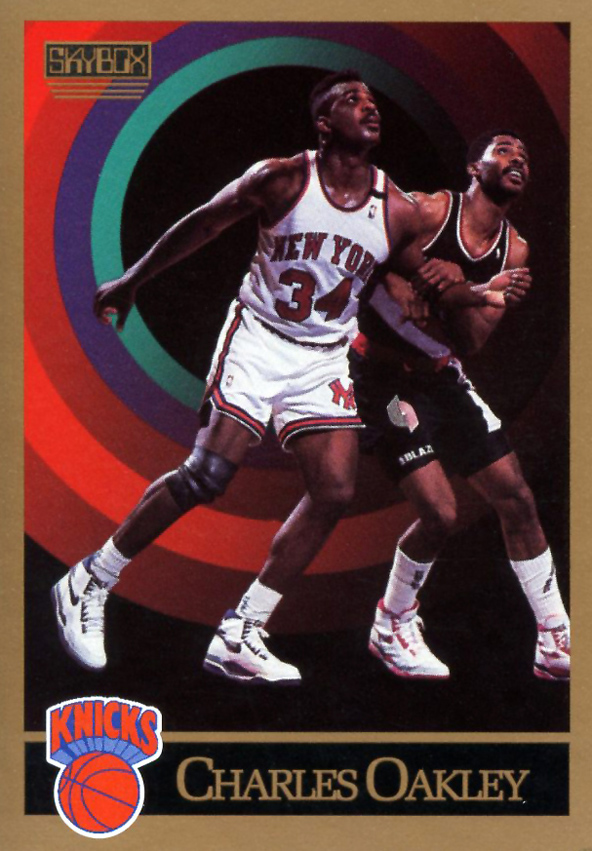 Johnny Dawkins -- Nike Air Force Mid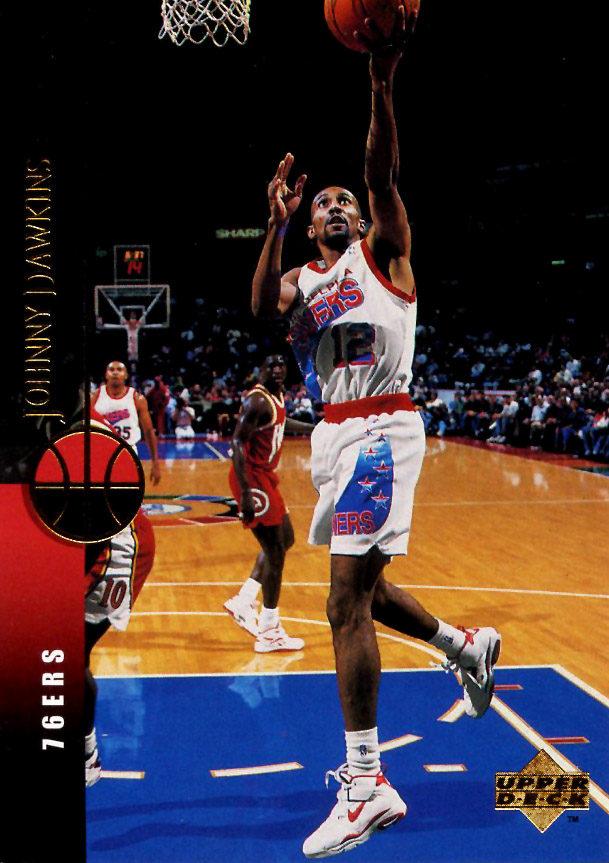 Hubert Davis -- Air Jordan IX