words & images // Zack Schlemmer
In anticipation of the upcoming Sole Collector iPad issue featuring the Nike Air Huarache BBall 2012, today's Kicks on Cards collection is nothing but classic Huarache sightings. The Air Flight Huarache and its running counterpart debuted in 1992 and at the time, there was nothing like them on the sneaker market. Designed by Tinker Hatfield (who else?) and inspired by the neoprene liners of water skis, as well as traditional Mexican sandals, the Huaraches were a very lightweight, yet supportive shoe. Truly ahead of their time, Nike is still producing new Huarache models for basketball, cross training, and occasionally running.
Because they were kind of an oddity at the time, they didn't take off in the market place until being popularized by Michigan's Fab Five, who we see represented on this awesome card by Chris Webber. Ironically, the Fab Five's arch rival Christian Laettner is spotted in the Flight Huarache on our second card during his rookie season with the Timberwolves.
Next we see another college basketball card, this time with young Jon Barry back at Georgia Tech, proving that the Fab Five were not the only college players to wear the Flight Huarache. We have three more great looks at the Huarache to finish up the collection from the obscure Luther Wright, Sedale Threatt, and "Plasticman" Stacey Augmon.
Be sure to keep an eye out for more on the Huarache in Sole Collector's iPad Issue Number 5 dropping later this weekend!
Chris Webber -- Nike Air Flight Huarache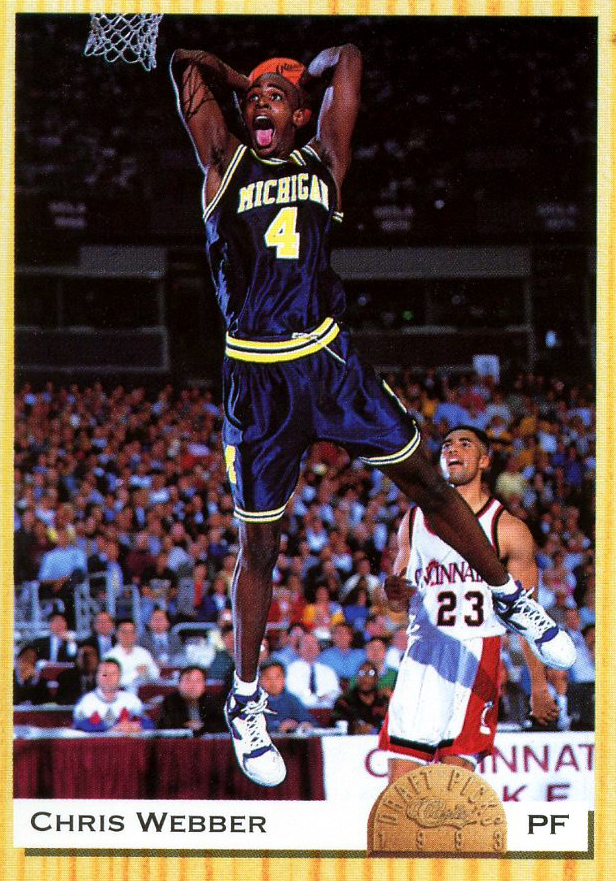 Christian Laettner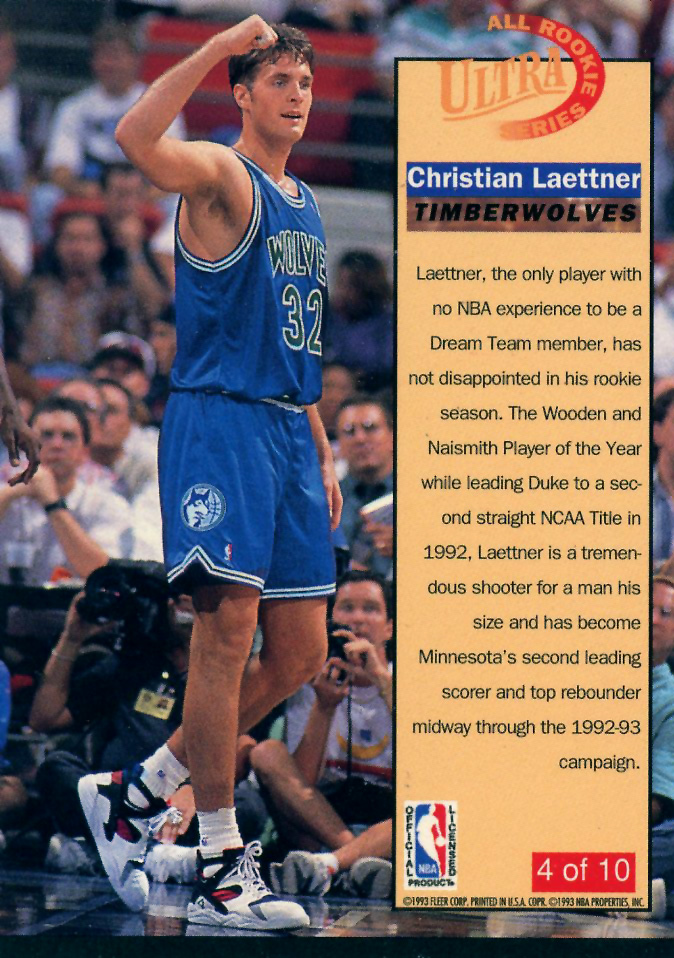 Jon Barry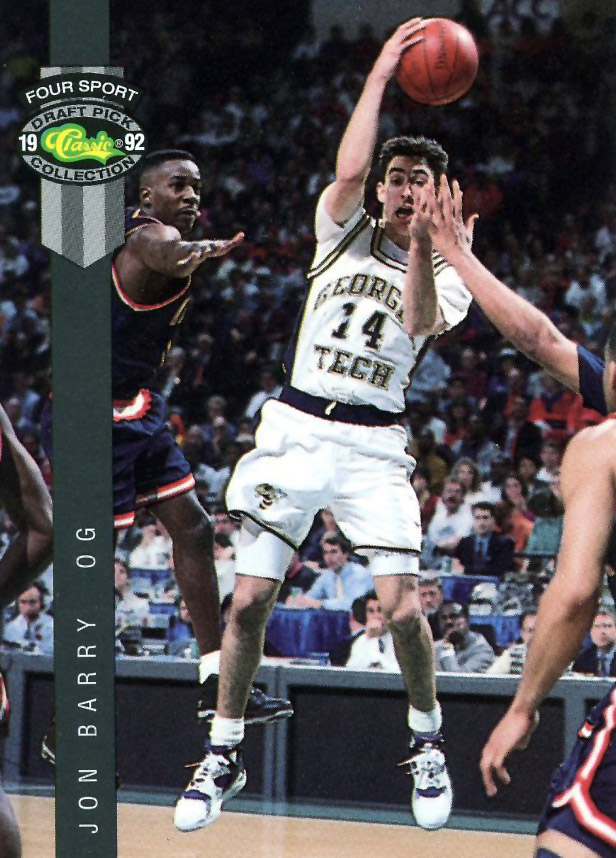 Luther Wright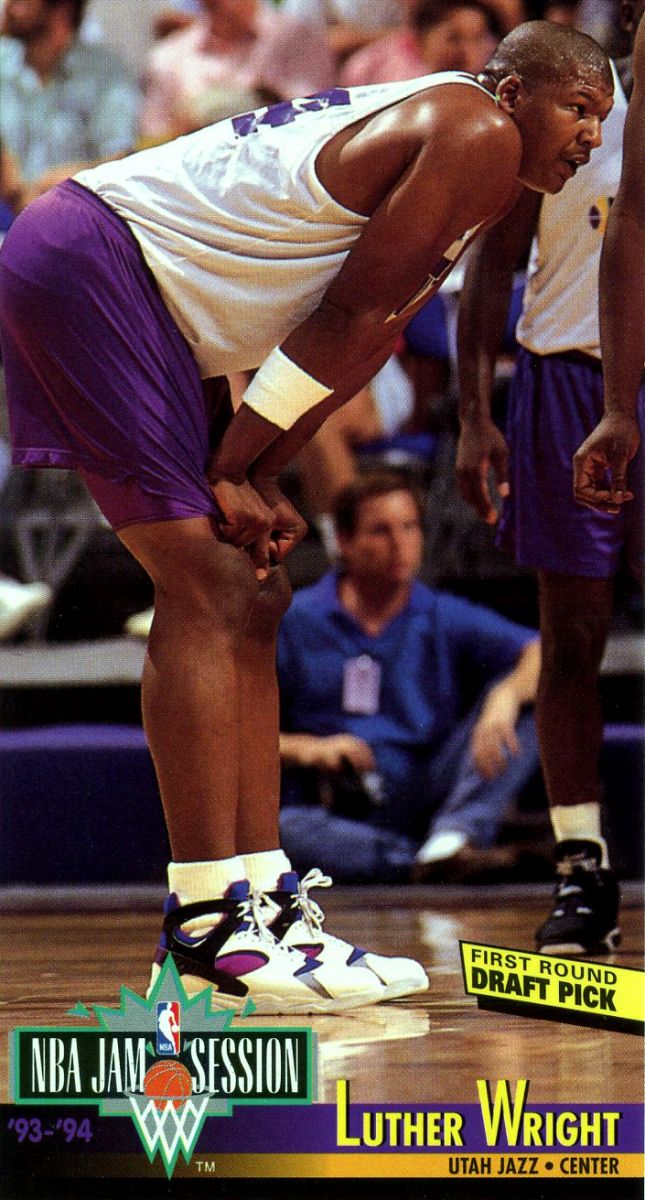 Sedale Threatt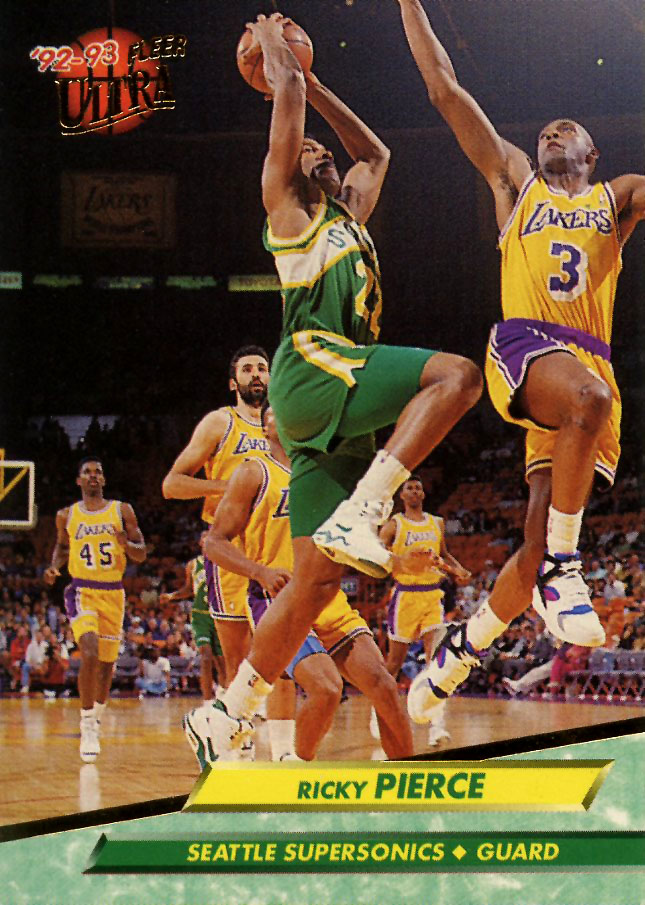 Stacey Augmon