words & images // Zack Schlemmer
Yep, that's none other than Marko Jaric, the beady-eyed Serbian who had little success in the NBA and is somehow married to one of the most beautiful women in the world, Adriana Lima, in the Nike Foamposite Pro. As you may know, the Foamposite Pro is basically the exact same shoe as Penny Hardaway's Foamposite One, but with a large jeweled Swoosh, a slightly different outsole design, and no Penny "1 Cent" logos. Here we see Marko back in his Clippers days rocking the original Foamposite Pro "Pearl" colorway.
Next up is Chucky Brown in an often overlooked and forgotten Huarache model, the Nike Air Dynamic Flight. One of the earliest Huarache basketball models, the Air Dynamic Flight released in 1992 and was a sleek shoe with a visible Air-Sole and the signature Huarache cut-out ankle. Chucky Brown, who played for twelve different NBA teams in his career(including two stinits with both the Cavs and Hornets), is seen here as a Net in a clean white and blue colorway of the Dynamic Flight.
The last three Kicks on Cards sneaker sightings this week consist of Sedale Threatt (one of my favorite NBA names) in the classic Nike Air Force III, Mitch Richmond who is apparently about to karate chop Tim Legler in his Air Jordan X Player Edition, and Kenny Anderson sporting a pair of PUMA basketball shoes.
As always, drop a comment below with your favorites this week and don't forget to visit the Kicks on Cards main page, where you'll see more than just sports cards.
Marko Jaric -- NIke Air Foamposite Pro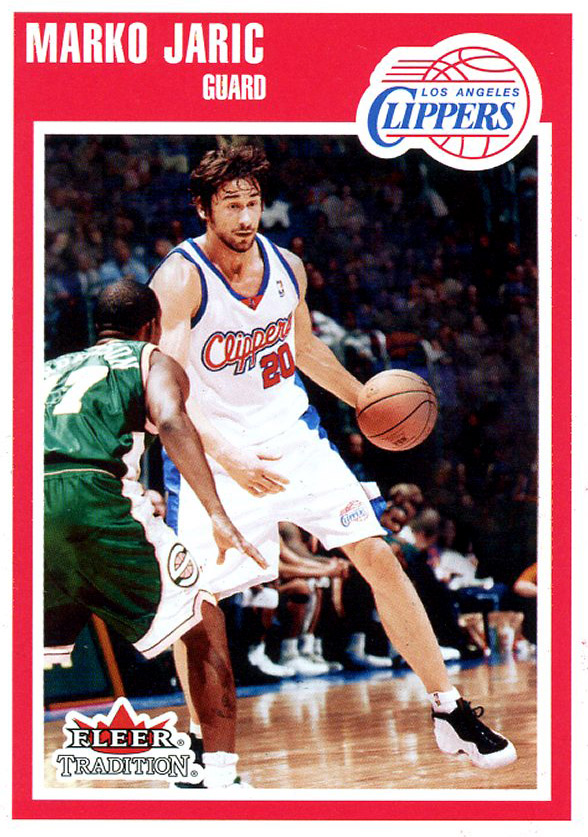 Chucky Brown -- Nike Air Dynamic Flight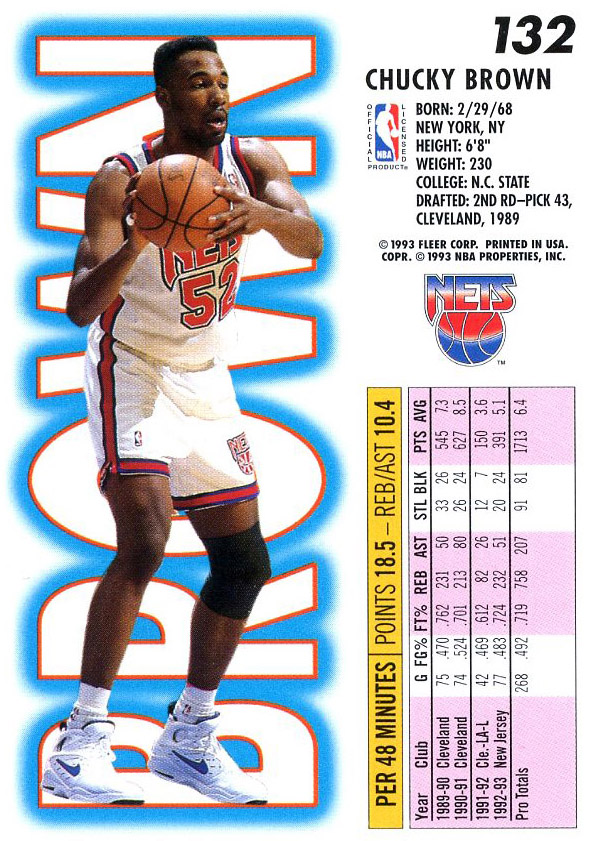 Sedale Threatt -- Nike Air Force III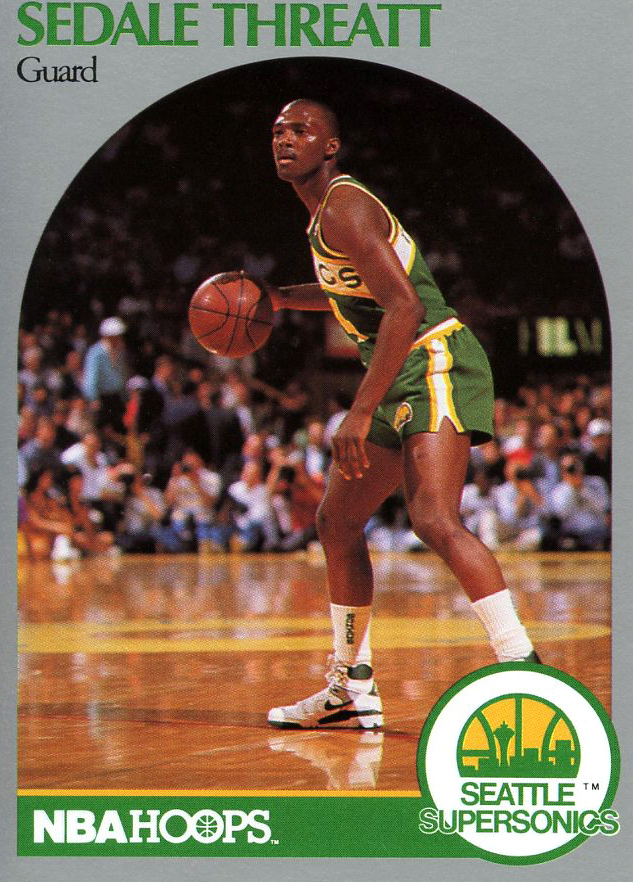 Mitch Richmond - Air Jordan X PE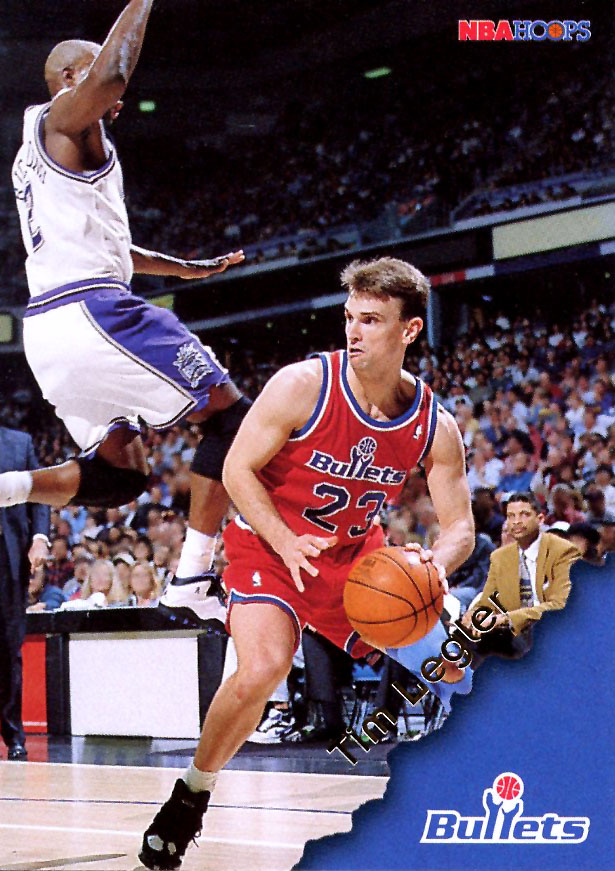 Kenny Anderson -- PUMA