words & images // Zack Schlemmer
Hall of Famer Chris Mullin's #17 will be retired tonight at the Golden State Warriors vs. Minnesota Timberwolves game. I happen to live in San Francisco, and Mullin happens to be one of my all-time favorite players, so I will be in attendance for the game tonight in Oakland. Instead of the usual one card for the Card of the Week, in honor of everyone's favorite flat-topped player, we'll take a look three Chris Mullins cards.
Chris Mullin was endorsed by Nike for almost his entire career. Much like, Mully's game, his sneaker selections were always no nonsense and never too flashy, but always top performers. In the first card we see him in the Nike Air Alpha Force II, a shoe worn most notably by fellow Dream Teamer Charles Barkley. With a forefoot strap, the Air Alpha Force was more or less Nike's Force counterpart to the Flight shoe we see him wearing on the next card: the Air Flight '89. On the third card, he's spotted in another standard guard/forward shoe of its time, the Air Wayup. Even though he was on the Dream Team, was a five time All Star, and the "C" in Run TMC, Nike never blessed Mullin with his own signature shoe. However, the three shoes on these cards are probably his most memorable and classic Nike basketball shoes worn during his career.
Nike Air Alpha Force II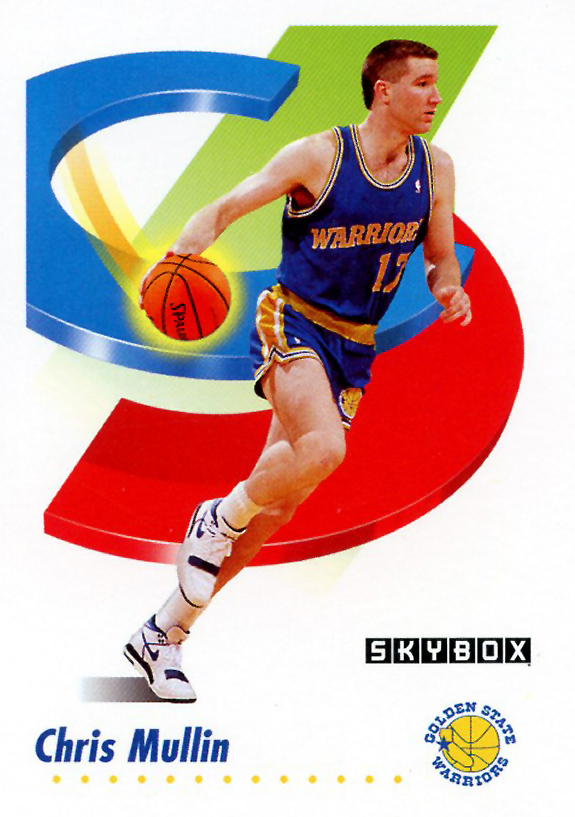 Nike Air Flight '89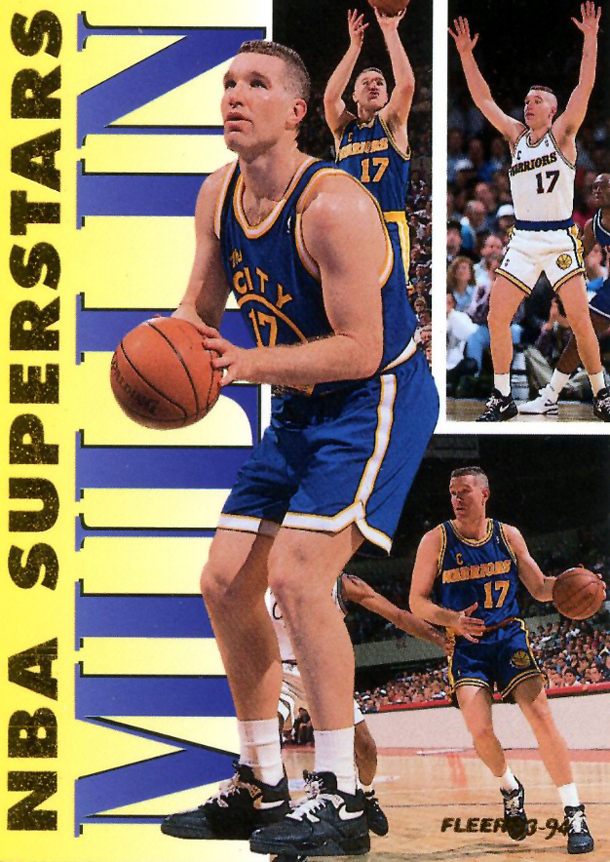 Nike Air Wayup