words // Brandon Richard
Last year, Gilbert Arenas captivated the sneaker community by wearing a different pair of sneakers from his personal collection in each of his team's games. The self-proclaimed Sneaker Champ laced up everything from Dolce & Gabbana high-tops to Player Exclusive Reebok Questions as we recapped each choice in a game-by-game feature by the name of Gilbert Watch. There was a Sneaker Champ website launched by Arenas and the UNDRCRWN team that archived his sneaker selections as well.
While Gil's footwear was top-notch, his level of play wasn't where he would have liked it to be, and the season came to a disappointing end when his Orlando Magic were knocked out of the first round of the playoffs by the Atlanta Hawks. Though unhappy with the way things worked out in Orlando, Gilbert still wanted to show appreciation to fans and loyal followers of his popular Twitter account. In an unprecedented move, Gil gave away every pair of sneakers he wore last season (and extras!) to followers who were able to answer random trivia questions correctly. Shortly after the giveaway, he removed his Twitter account and disappeared from the public spotlight throughout the summer and the NBA's lockout.
Despite shedding weight and making progress with his surgically repaired knee, Gil started the 2011-2012 season on the outside looking in after the Magic decided to use their Amnesty Clause to waive him. He flirted with the idea of playing in New York and Los Angeles, but could not secure deals with the Knicks or Lakers. Then, seemingly out of nowhere, he signed a one-year deal with the Memphis Grizzlies last week and made his season debut on Thursday.
In his debut, Gilbert broke out a simple GR pair of Hyperdunk 2011s, leaving us wondering if we'd see a return of the Sneaker Champ this season. That question was quickly answered today when Gilbert's Grizzlies traveled to Los Angeles to take on the Clippers.
For the game, Gil rocked the Playstation Move Nike Zoom Huarache Trainer. The trainers were packaged with a Special Forces Boot in Fall of 2010 to celebrate the 15th anniversary of the PlayStation franchise and launch the company's Killzone 3 game and PlayStation Move Motion Controller.
Adjusting to game action again, Gil only scored two points in 19 minutes of action, but it was great to see the Sneaker Champ back on the court.
What other kicks do you think we'll see on the court this season? Yeezys? More high fashion sneakers? The Air Mag? Will Gilbert re-launch the Sneaker Champ website? Will he hop back on Twitter and do another giveaway this summer? We'll have to wait and see.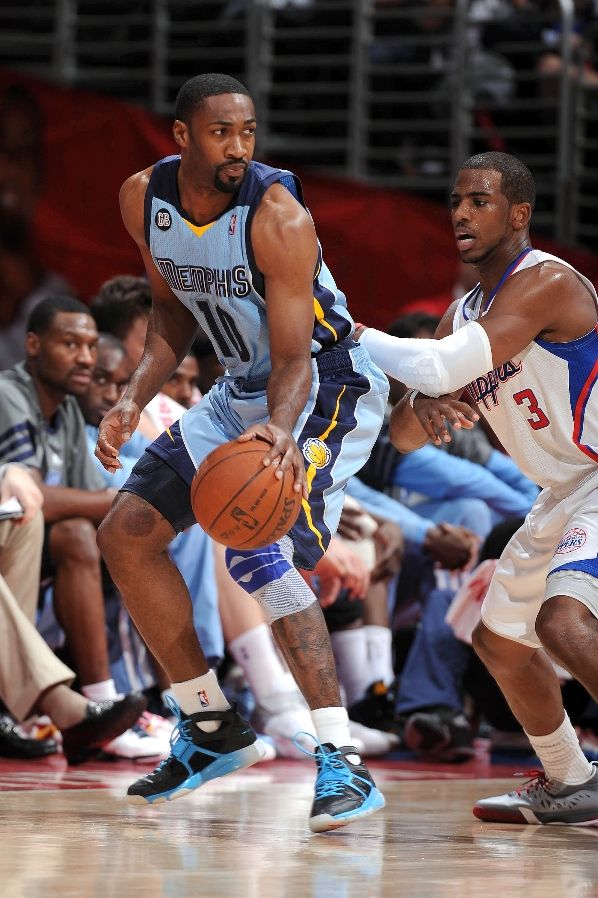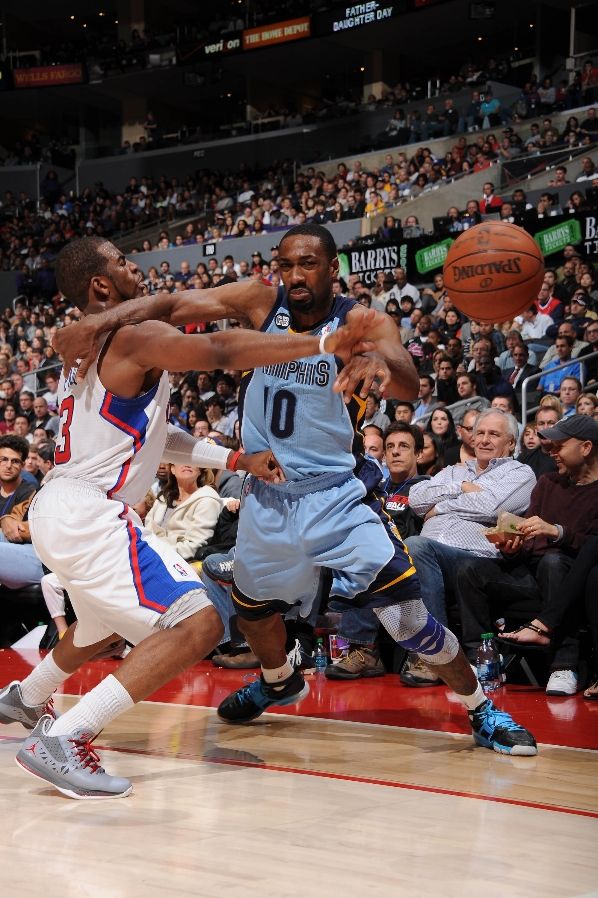 images via ESPN