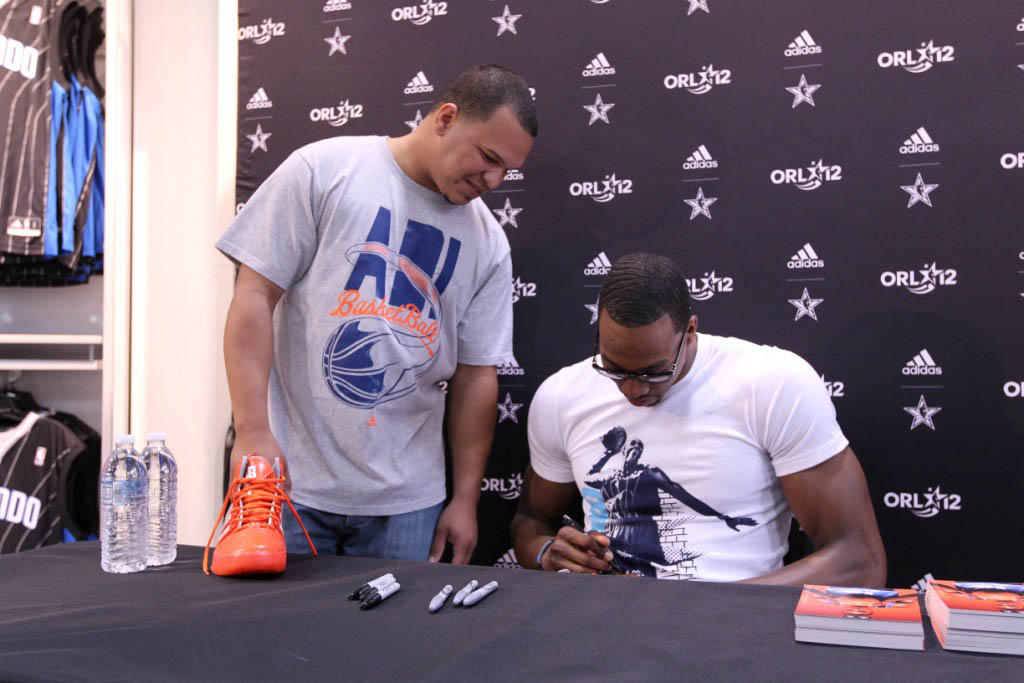 words // Brandon Richard
If you don't believe sneaker companies are paying attention to your online reviews, think again. While reviewing his own adidas adiPower Howard back in October, Dwight Howard called out Orlando-based Youtube sneaker reviewer ZayaX0712 for not posting any videos showcasing his signature product. As a result, ZayaX (real name Victor De Leon) responded with an in-depth review of the adiPower Howard a few weeks later, much to the delight of Superman.
Following Victor's review, adidas Basketball decided to reward him with an opportunity to meet Dwight and attend all of the NBA All-Star festivities. During a review of the "All-Star" adiPower Howard 2 at Orlando's adidas Store, Dwight surprised Victor with an on-camera appearance and even signed a pair for him to take home.
Check out ZayaX0712's "All-Star" adiPower Howard 2 review below. You can purchase the shoe now at shopadidas.
Want to be the next fan that adidas Basketball surprises? Share your reviews at Facebook.com/adidasBasketball.