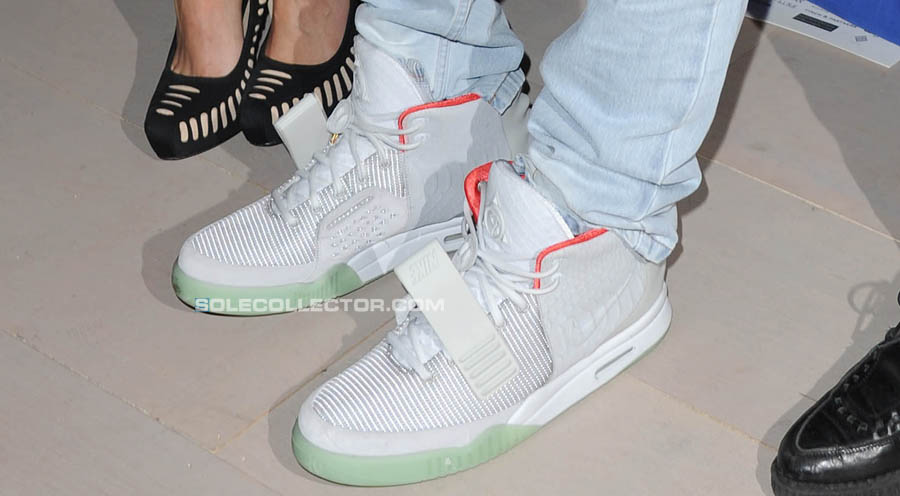 words // Brandon Richard
Prior to the launch of the "Galaxy" Nike Air Foamposite One, several people attempted to secure their pairs by camping outside of well-known Nike Sportswear establishments for up to a week. The week-long campouts were picked up by national media outlets, helping create the firestorm that ended up being the most chaotic sneaker release we've seen in years.
If there's one shoe that can eclipse the buzz of the Foams, it's Kanye West's follow-up Nike signature, the Air Yeezy 2. For more than a year, we've been teased with images, new colorways and scarce release details, setting the stage for absolute mayhem when the new model touches down at Sportswear accounts next month. With each new piece of Yeezy 2 information, the excitement level increases, and some hopeful fans have decided to get a head start by beginning their buying mission more than a month early.
The video posted below (originally recorded and shared by Shoezeum's Jordan Gellar on Facebook) shows three young men that are camping across the street from Los Angeles' Beverly Center for the Air Yeezy 2. Starting times for each camper ranges from February 29th to March 2nd. They also point out that the lineup of empty chairs you see set up next to them belong to fellow campers that are spending the day at work.
When Jordy mentions that the confirmed release date is set for April 13th, the guys seem mostly unfazed about the idea of sneaker camping for longer than a month. They're even willing to camp out longer for additional colorways. After watching this, the obvious question has to be asked - has camping out gone too far?
How long are you willing to camp out for the Yeezy 2 or any pair of sneakers you want? Are you willing to miss out on work and school? Do you have a significant other or pet to tend to? Is your end game owning the shoes or flipping them for a large profit? Sound off in the comment section below.
A discussion about how Nike and associated retailers should handle these types of releases is forthcoming. With all due respect to their incredible business acumen, something has to change when your chances of landing a pair of shoes takes a significant hit because you're not waiting outside of the store a month in advance.