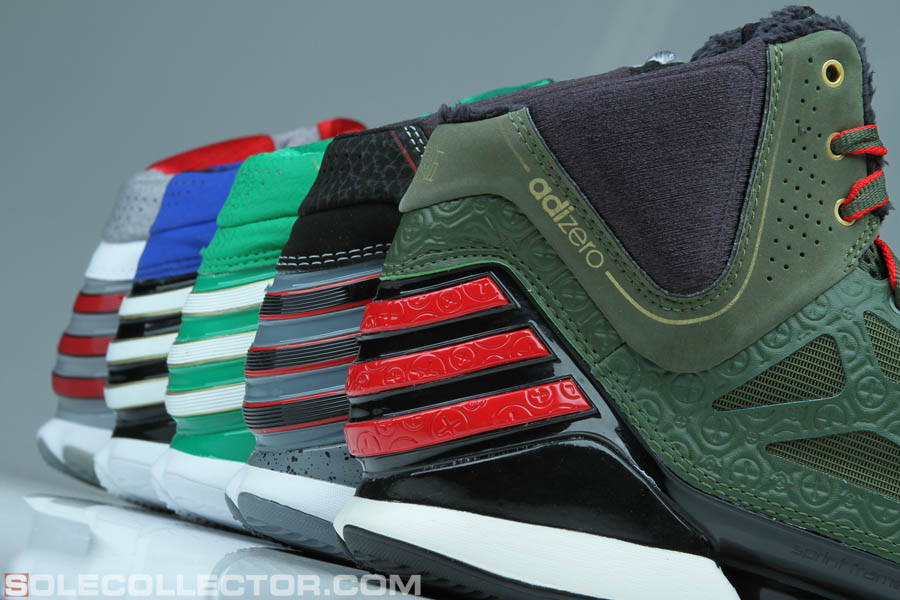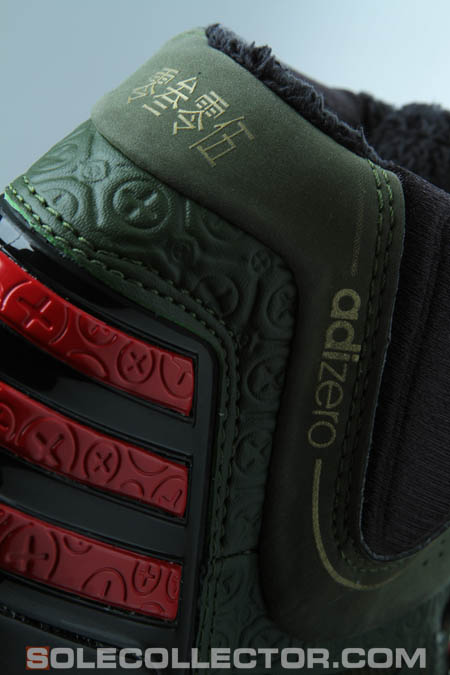 words // Brandon Richard
images // Nick DePaula
In recent years, adidas Basketball has seen tremendous growth in key Chinese markets, spearheaded by the signature sneaker lines of league MVP Derrick Rose and Defensive Player of the Year Dwight Howard. Each summer, the two young men not only tour China along with adidas, but also treat fans to an early launch of their respective signature shoes. As a sign of respect and appreciation for the bond formed between themselves and China, adidas has created special version of the latest Rose and Howard shoes, each paying tribute to Chinese national icon Lei Feng.
Lei Feng (1940-1962) was a solider of the People's Liberation Army in China. He was often characterized as being extremely modest and selfless. Said to have died in the line of duty at the young age of 22, Lei continues to be a pop cultural icon in Mainland China today. The 5th of March is now officially Learn From Lei Feng Day, which involves various community and school-related events where people volunteer to clean parks, schools and other community locations. Local news outlets typically cover these events.
The "Lei Feng" adidas adiZero Rose 2.5 takes on the characteristics of Lei Feng's famous uniform and the principles he lived by. Military style Strong Olive nubuck and synthetic materials dominate the shoe's upper, while a black faux fur-lined interior reflects the trademark five-pointed star hat he wore. Black also works GeoFit ankle padding and the SprintFrame support chassis, while Derrick's Chicago Bulls are represented with Light Scarlet red accenting on the laces and 3-Stripes. Metallic gold, a celebratory color in Chinese culture, appears on the upper lace eyelets, adiZero pinline and lettering on the heel. Lastly, screen emboss screw detailing throughout is symbolic of a journal entry made by Lei in which he expressed his desire to be a "revolutionary screw that never rusts."
Over the weekend, adidas treated Chicago area fans to a limited release of the "Lei Feng" Rose 2.5 at the Water Tower Mall's adidas Performance Store. Additionally, the shoe will be released this Friday at very select Foot Locker locations in New York City, Los Angeles and Chicago. Those based outside of major cities shouldn't feel down on their luck just yet. A run will also be made available to purchase at Eastbay this Friday.