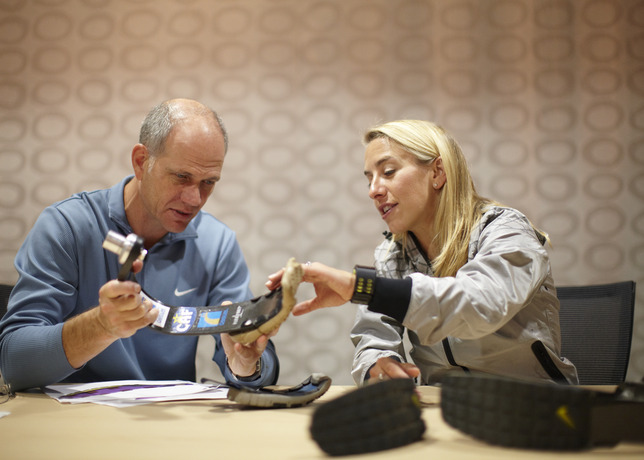 words // Brennan Hiro Williams
Nike recently teamed up with orthopedics company Össur and world record-holding triathlete Sarah Reinertsen on a new, innovative product for amputee athletes.
The state-of-the-art Nike Sole works together with Össur's Flex-Run blade, a prosthetic device used by amputee athletes for several athletic events. Interchangeable Nike Sole attachments allow for improved stability and traction. Beginning in 2006, Tobie Hatfield, Nike's Innovation Director, started working with Reinertsen on several prototypes, helping her transition from outsoles taken from traditional running shoes to a tool more closely tailored for her athletic needs.
For more information, check out a video featuring Sarah Reinertsen and Tobie Hatfield below: