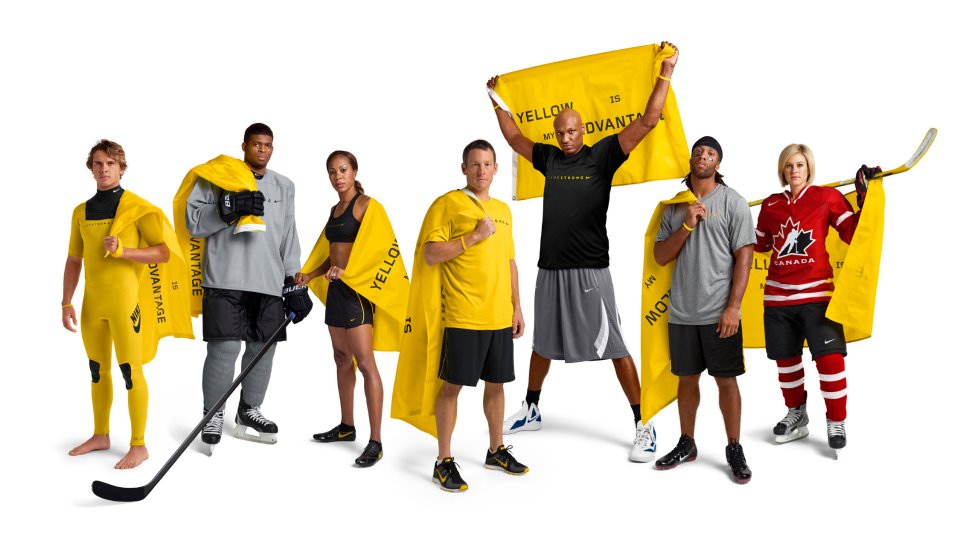 words // Brennan Hiro Williams
This past weekend, Nike introducted Team LIVESTRONG for the summer of 2012, a group of pro athletes supporting the LIVESTRONG mission to empower people in the fight against cancer. The team includes pro surfer Julian Wilson, P.K. Subban of the Montreal Canadiens, Olympic track star Sanya Richards-Ross, Lamar Odom of the Dallas Mavericks, Larry Fitzgerald of the Arizona Cardinals, and Canadian National hockey team member Tessa Bonhomme.
"Yellow is our banner under which we unite to bring hope, courage, and inspiration to the 28 million cancer survivors worldwide. Yellow is our rallying cry, our color, our code. It will always be our advantage."
Check out a video introducing the team below: