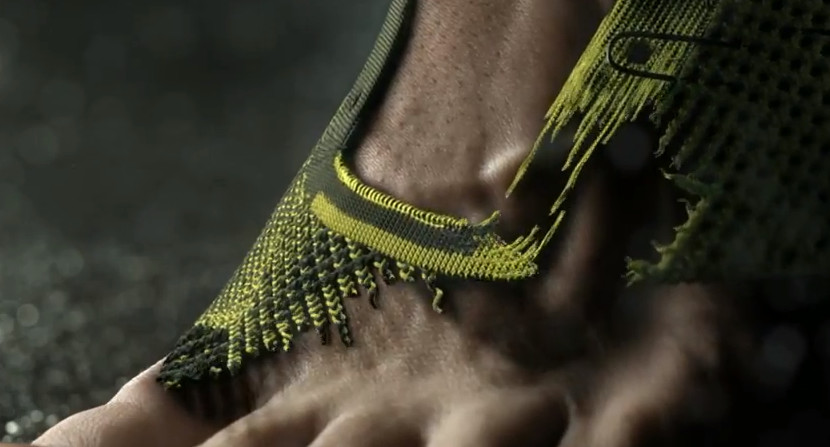 words // Brennan Hiro Williams
One of the biggest announcements from the Summer of Innovation event, Nike debuted its new Flyknit technology today, a new construction allowing for extremely lightweight and formfitting footwear.
The Nike Flyknit Racer, for instance, weighs in at 5.6 ounces, which is 19% lighter than the Nike Zoom Streak 3 runner, a shoe worn by all three podium placers for the men's marathon at the 2011 World Championships.
The precision fit element was born from runner feedback, wanting a shoe with the snug, soft qualities of a sock. Unfortunately, the typical sock has no structure or durability, qualities necessary for a footwear upper. Nike entered a "four-year mission of micro-engineering static properties into pliable materials," eventually reaching its goal with Flyknit.
Additionally, Nike Flyknit improves on environmental sustainibility practices, reducing waste as the technology does not use as many materials and material cuts as traditional sports footwear processes.