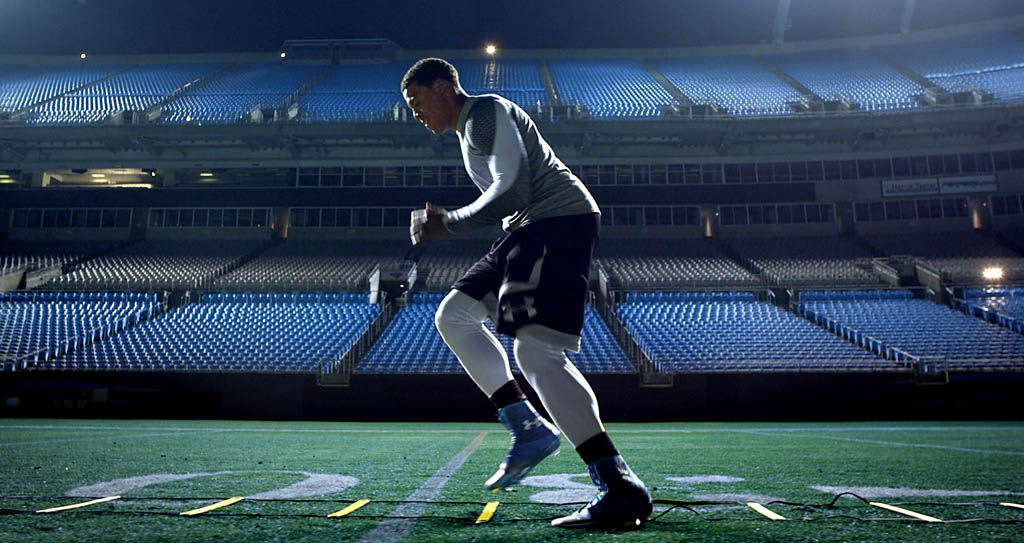 words // Brandon Richard
via Press Release
Tomorrow night, Under Armour will officially debut its new football commercial, "Cam's Night Out," on the NFL Network during the 2012 Combine. The new spot depicts a Friday night in the life of Under Armour's star football athlete and 2012 NFL Rookie of the Year, Cam Newton. In the clip, the club is replaced by the field, and renown producer AraabMuzik provides the soundtrack that inspires Cam's training. Under Armour's new Highlight cleats and Baselayer help him perform quicker, lighter and stronger.
The 60-second spot celebrates Cam's commitment to training and the style, individuality and flair that define his dynamic performances. Products such as the new UA Highlight Cleat, available on April 6, have innovation designed for the needs of the new generation of multidimensional football players. The high-top design eliminates the need for spatting or taping which add weight, and the new Compfit technology provides a tight, compressed fit that keeps your foot locked in for speed and support. There's also a new Foot Locker exclusive colorway of the Charge RC runner featured, pictured below.
Featured in the commercial, AraabMuzik created original music on the MP3 player for the spot as well as an additional track that's available now along with more information at Facebook.com/UnderArmourfootball.
Read on for an early look at "Cam's Night Out," as well as a "Sound of Speed" behind-the-scenes look at the making of the commercial.