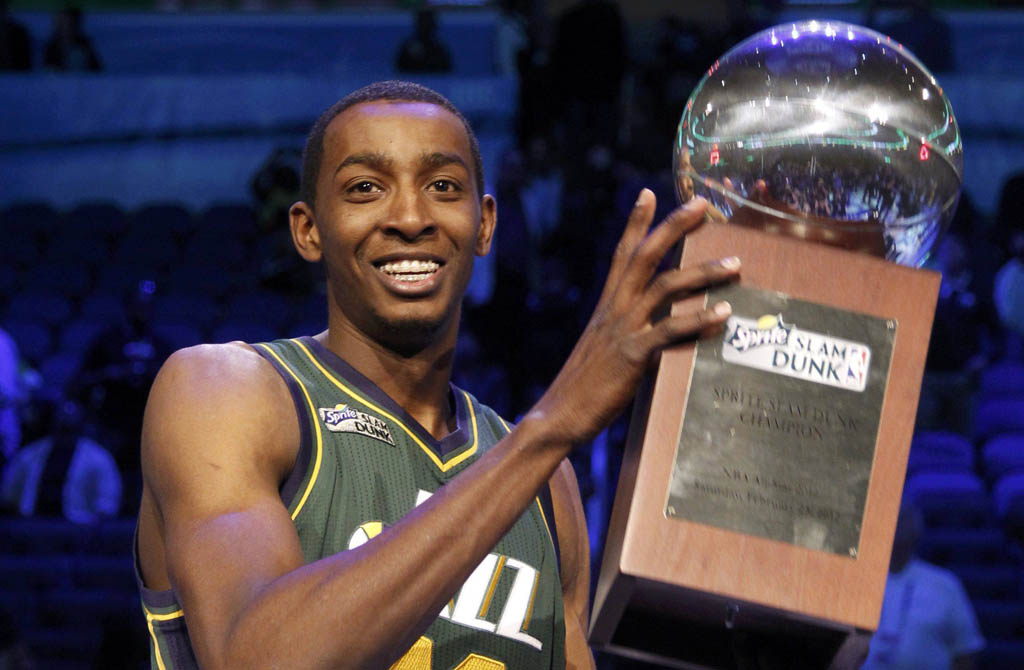 words // Brandon Richard
With a lineup sans any of the names on the NBA All-Star Roster, the 2012 Slam Dunk Contest provided a platform for new faces to shine. Dunking this year was Paul George of the Indiana Pacers, Chase Budinger of the Houston Rockets, Minnesota's Derrick Williams and Utah Jazz forward Jeremy Evans. Unfortunately, the four young men failed to captivate the audience like legendary participants of the past, but they still provided enough ridiculous theatrics to make the contest discussion-worthy in the hours that followed.
The night started with a "White Men Can't Jump" skit between Chase Budinger and an obviously intoxicated Diddy. Derrick Williams jumped over a motorcycle driven in by his team's mascot. Paul George turned out the lights and went glow-in-the-dark (complete with "Galaxy" Air Flight Ones) for a pretty nice dunk that nobody saw. Jeremy Evans dunked two balls while hopping over a teammate and saluted Jazz legend Karl Malone with a "Special Delivery" dunk over Kevin Hart. Budinger also did a tribute, bringing out the blindfold to honor Cedric Ceballos' dunk from 20 years ago in Orlando. Speaking of tributes, George was unsuccessful in a sticker dunk attempt with adhesive stickies that featured the face of Pacers President Larry Bird.
In the end, it was Evans' double-ball dunk that got the attention of fans, who voted him as the 2012 NBA Slam Dunk Champion. Evans is the first member of the Jazz to ever win the contest.
Read on for a look at some of the antics of the Slam Dunk Contest and the sneakers worn to perform them.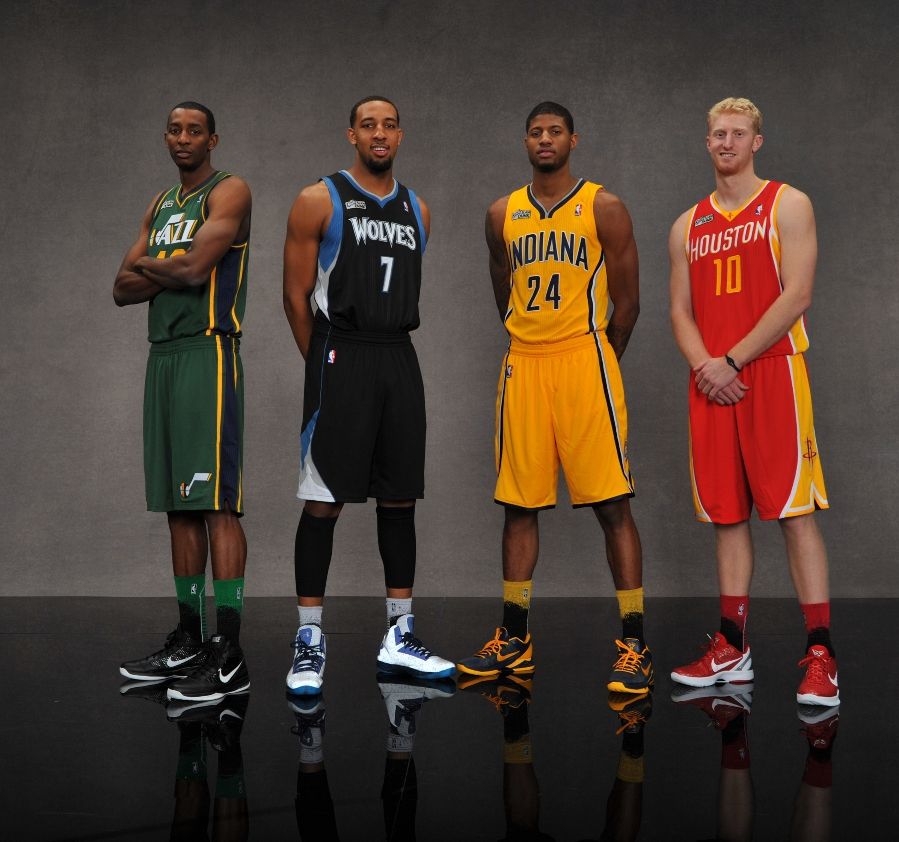 The field.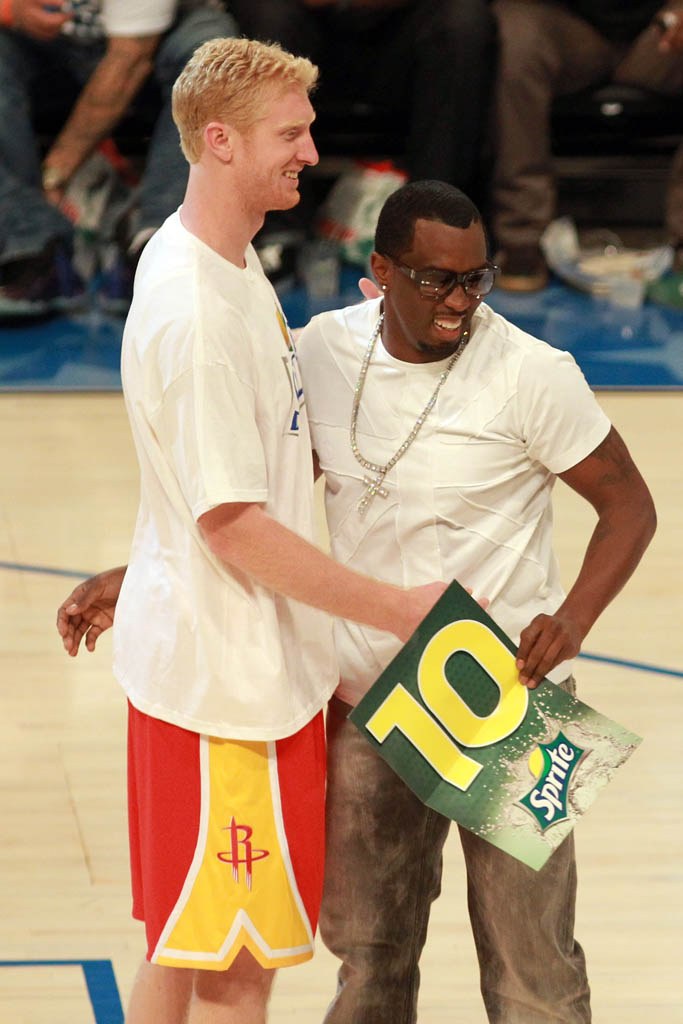 Chase Budinger and Diddy worked on a "White Men Can't Jump" skit. No, really, they did.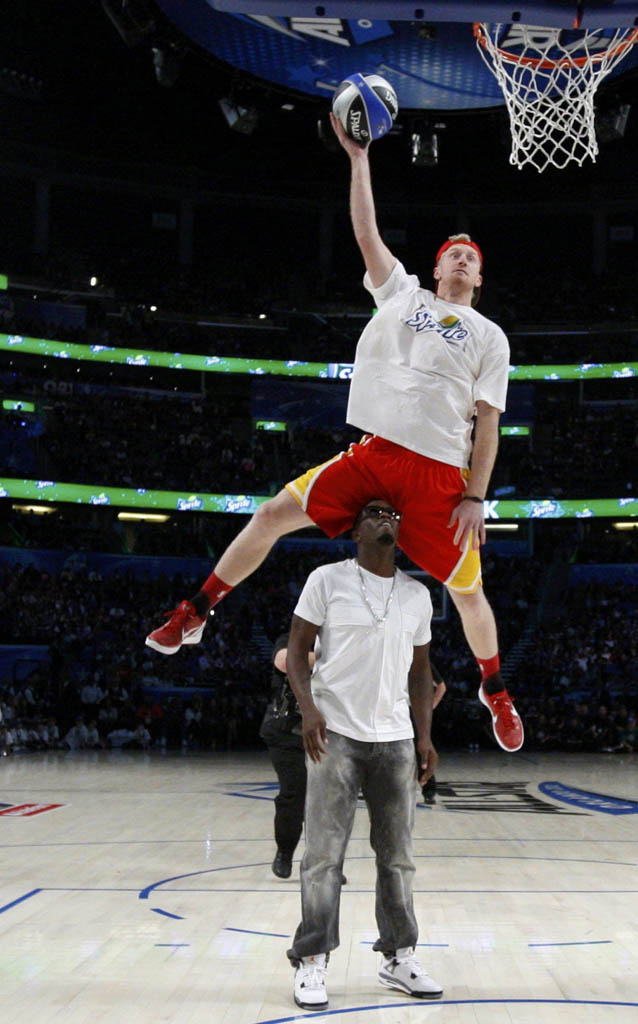 Chase Budinger (Nike Zoom Kobe VI) teabags Diddy ("Cement" Air Jordan Retro 4). All nuts.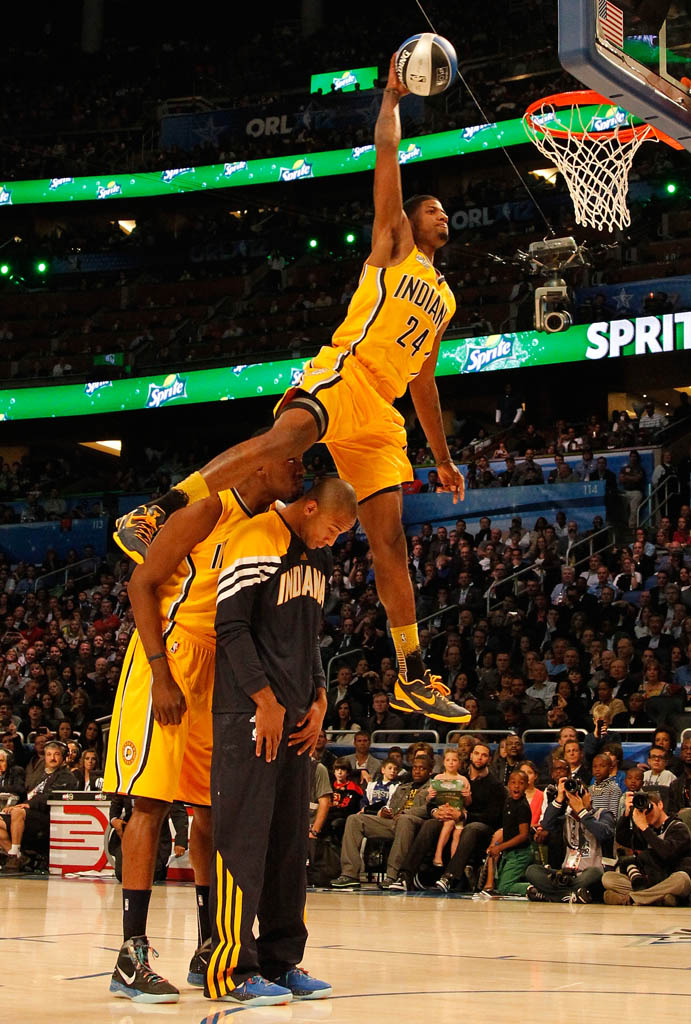 Paul George (Nike Kobe VII PE) dunks over teammates Roy Hibbert (Nike Zoom Hyperdunk 2011 "Galaxy" PE) and Dahtay Jones (Nike Zoom Hyperdunk 2011 Supreme "Galaxy" PE).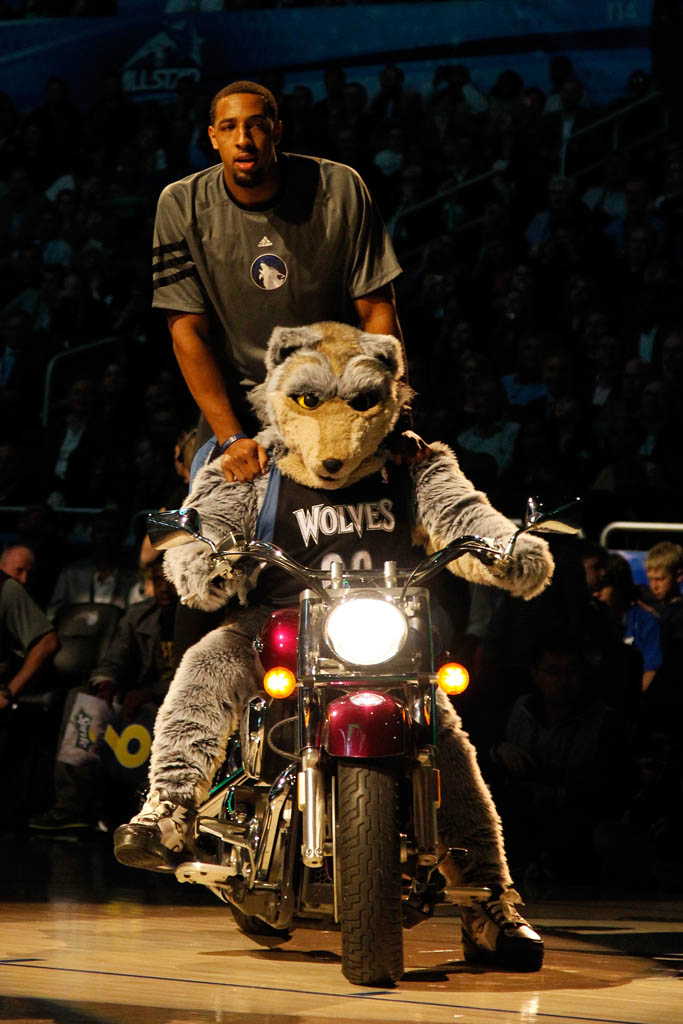 Derrick Williams arrives on the back of the bike of Crunch, the Minnesota Timberwolves' mascot.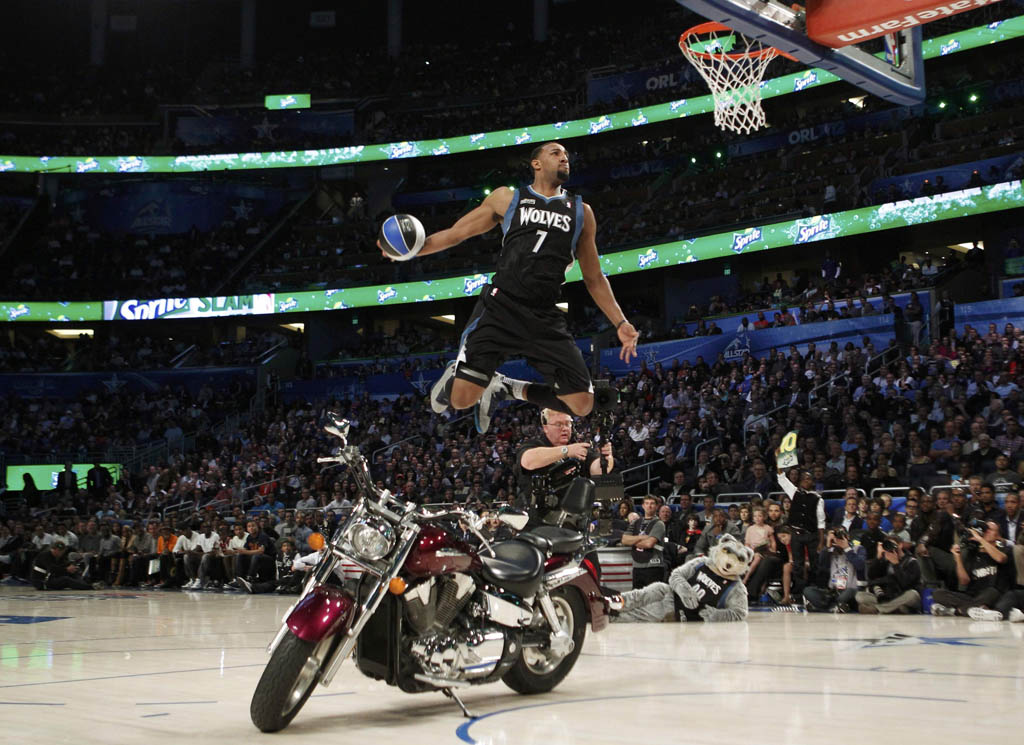 D-Will dunked over the bike in the upcoming Under Armour Torch, set for a Fall 2012 release.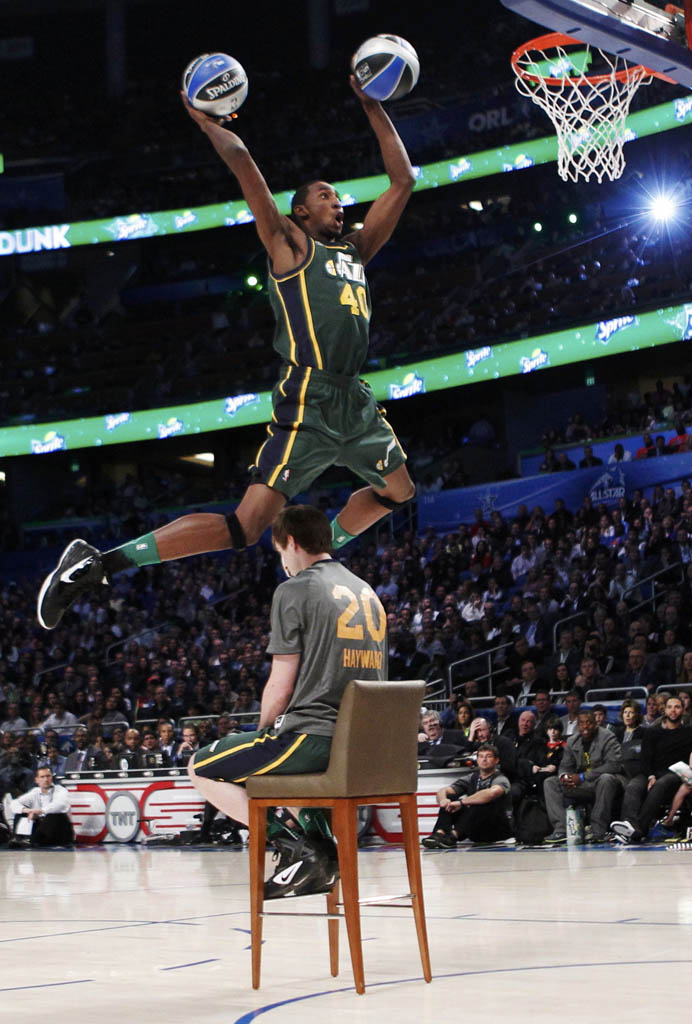 Jeremy Evans (Nike Air Max Destiny TB) dunks two balls over teammate Gordon Hayward (Nike Zoom Hyperfuse 2011). 2BALLZZZZZ. That didn't work out as well as I hoped.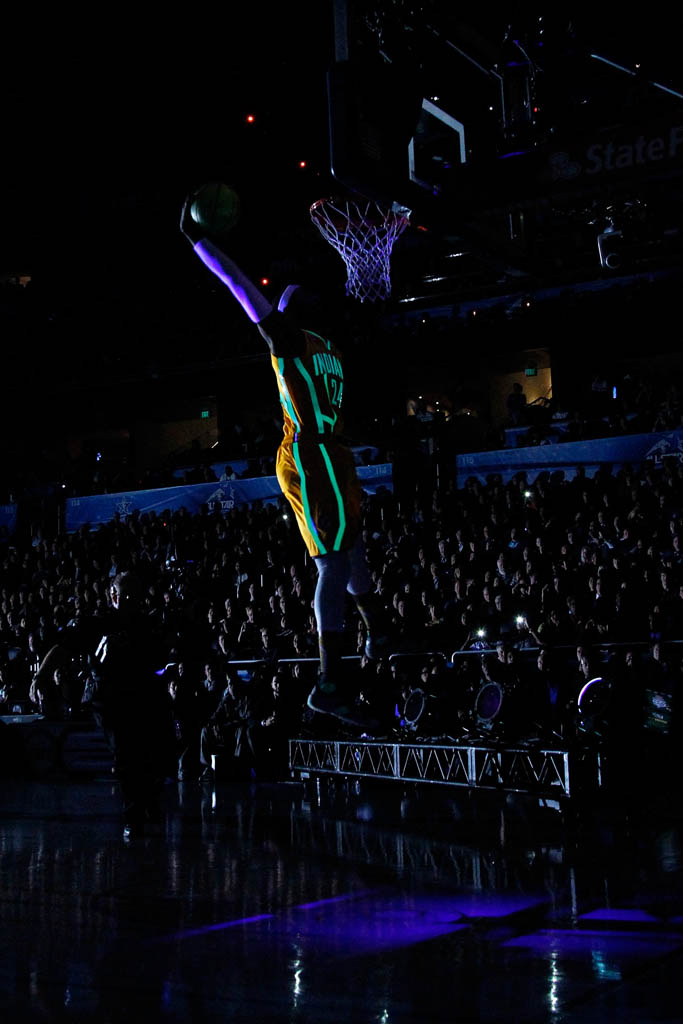 George goes TRON for a dunk that nobody could really see.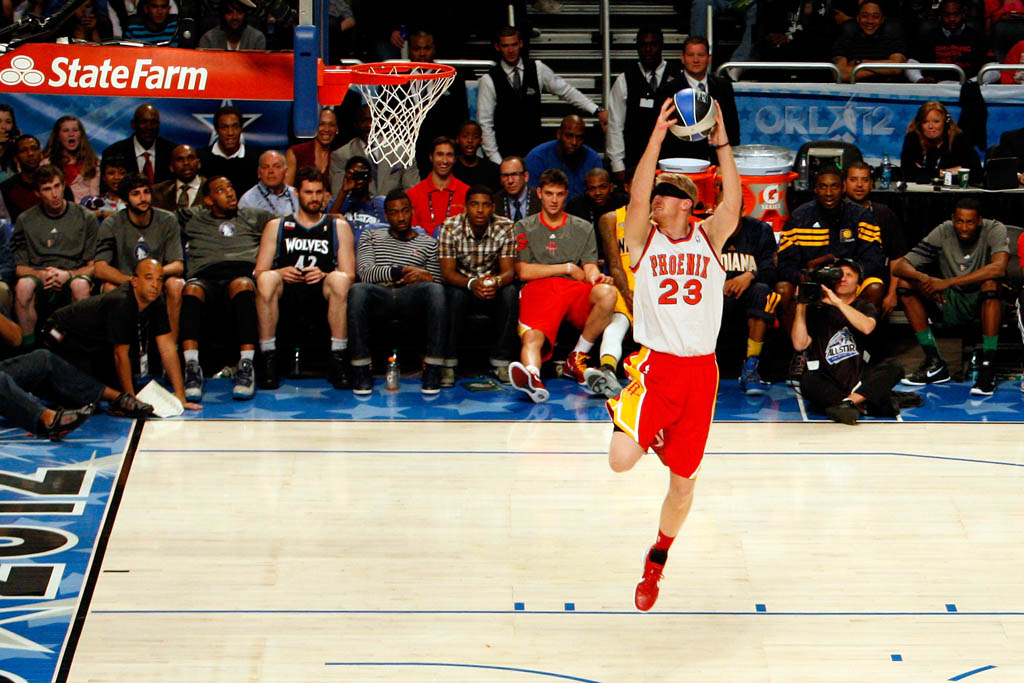 Chase Budinger attempts a blindfolded Cedric Ceballos tribute dunk.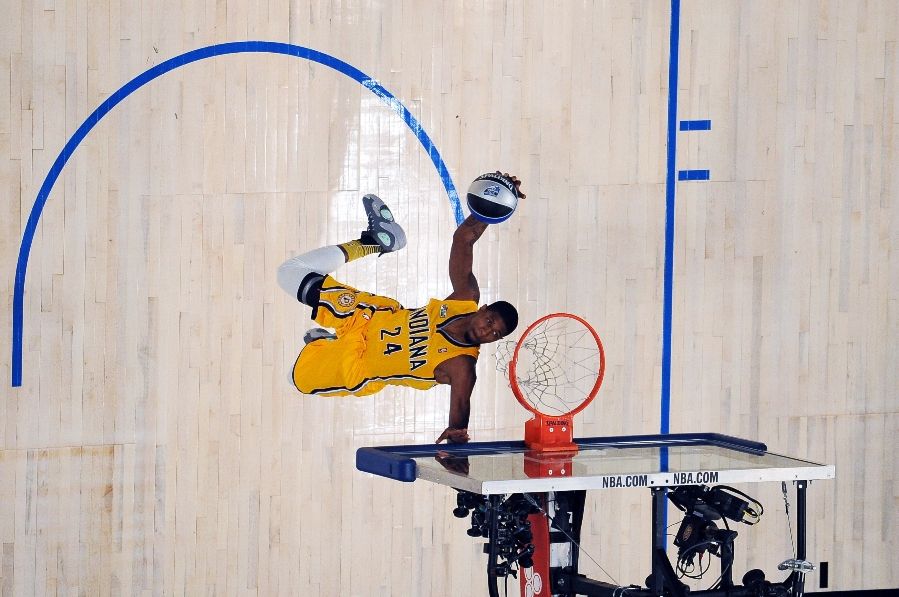 Paul switched into the "Galaxy" Nike Air Flight One for the second half of the contest, including this Larry Bird sticker dunk attempt.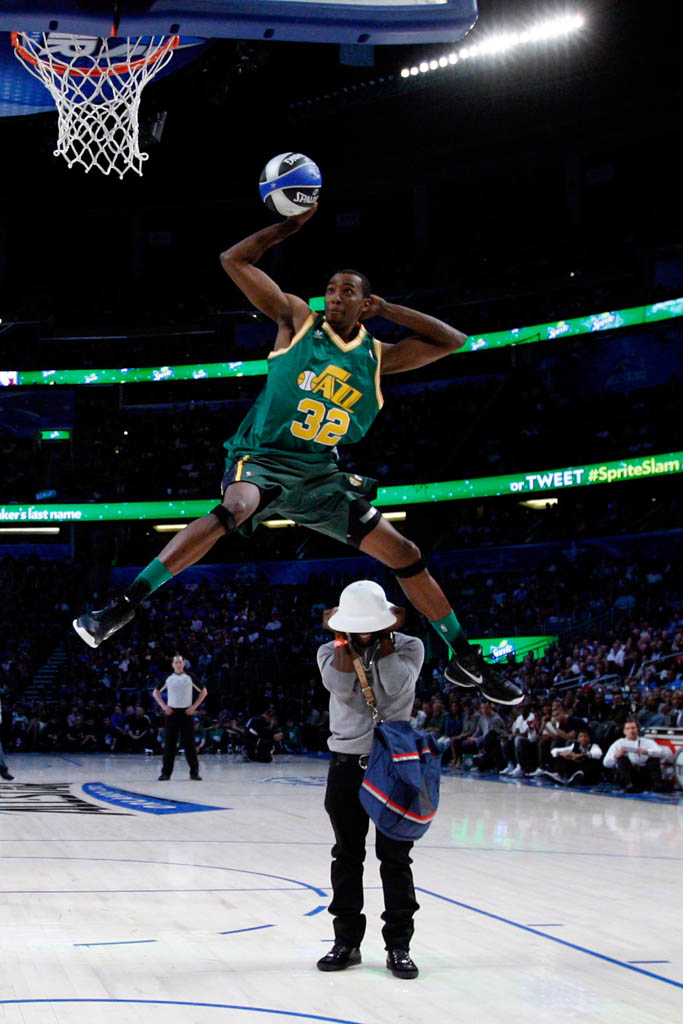 Evans' Karl Malone "Special Delivery" tribute dunk over Kevin Hart.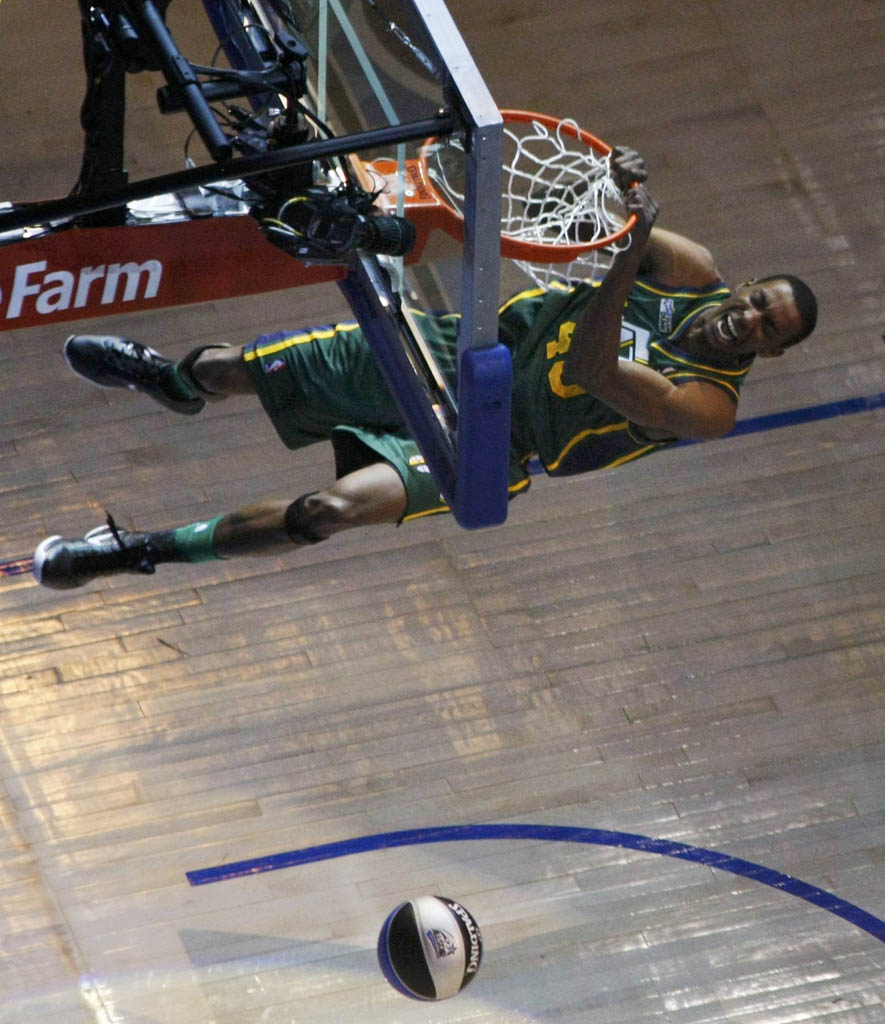 For emphasis? Wait...this guy really won the Dunk Contest wearing a TB colorway of the Air Max Destiny?
images via ESPN