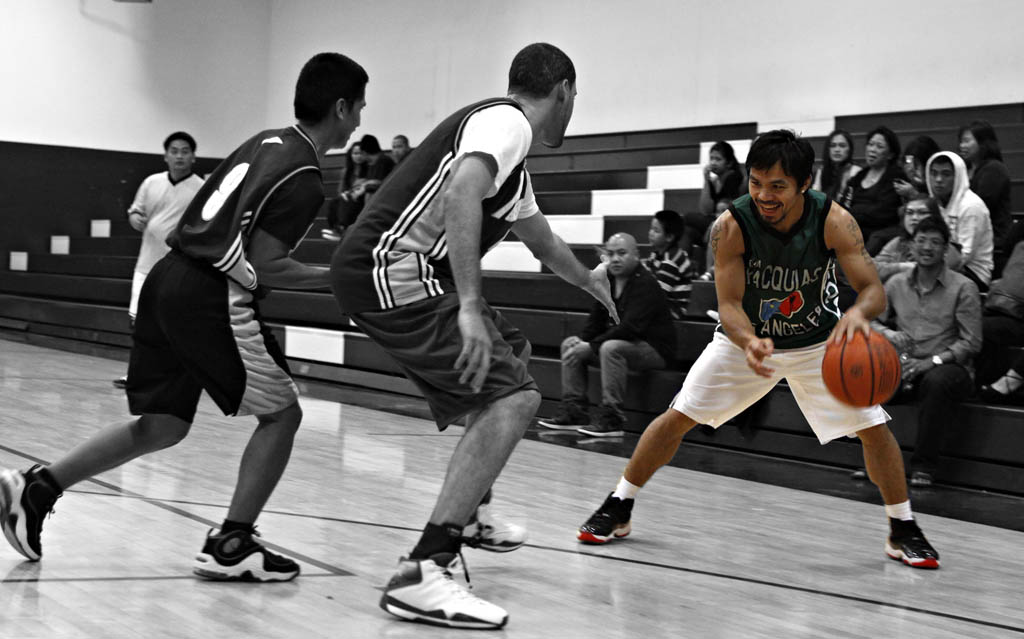 words // Brandon Richard
According to a report from BoxingScene.com, WBO Welterweight Champion Manny Pacquiao may be in advanced talks to take his future endorsements from Nike to the Jordan Brand. The report says that months of deliberation and planning by Manny's Filipino legal counsel Creative Talent & Advisory Group, LLC (CTAG) has the boxing superstar on the verge of a move.
Antony Gordon, President and Co-Founder of CTAG, is apparently the man at the helm of the discussions with Nike. Gordon released the following statement about Pacquiao's potential move:
"... as I explained to one of the key decision makers who deals with global marketing and branding at Nike, it became clear to Manny several months ago that there was a cultural disconnect between his enormous Asian fan base who literally follow Manny's every move on the one hand, and the generic cache' Nike brand that is one of the most well recognized logos in the world. For Manny, the fact that the hundreds of fans who came to express their support for him after the Mosley fight were wearing Manny Pacquiao T-shirts and Jordan sneakers was more impactful than any 'focus group' could have been. Finally, the infatuation of sports fans in the Philippines and surrounding areas in Asia with basketball finally hit a 'marketing tipping point' when the local media began branding Pacquiao as the so-called 'Michael Jordan of boxing ..."
Pacquiao, an avid basketball fan, owns his own basketball team in the Philippines. The MP Warriors of Gensan, part of the Mindanao Visayas Basketball Association, have won multiple league championships. Manny also incorporates basketball into his workout routine and cites Michael Jordan as one of his heroes.
The Jordan Brand has a history of adding boxers to their athlete roster, including former pound-for-pound great Roy Jones Jr. and current boxing champion Andre Ward. Adding Pacquiao could open the brand to a new market of passionate fans who have faithfully supported his Nike merchandise for the last four years.
A CTAG spokesperson told BoxingScene that "appropriate protocol" has been followed at all times to ensure a seamless move to Jordan Brand. That includes complete transparency and full disclosure to Nike representatives in the Philippines.
If the planned transfer comes to fruition, a move of this magnitude would be a huge piece of news for the sportswear and sneaker communities, particularly because of how successful the current partnership with Nike has been. Striving for true global expansion, adding Pacquiao could be the Jordan Brand's biggest move to date.
As of now, Sole Collector cannot confirm any of BoxingScene's report, but stick with us for future updates.
In the meantime, let us know how you feel about Manny's potential blockbuster move.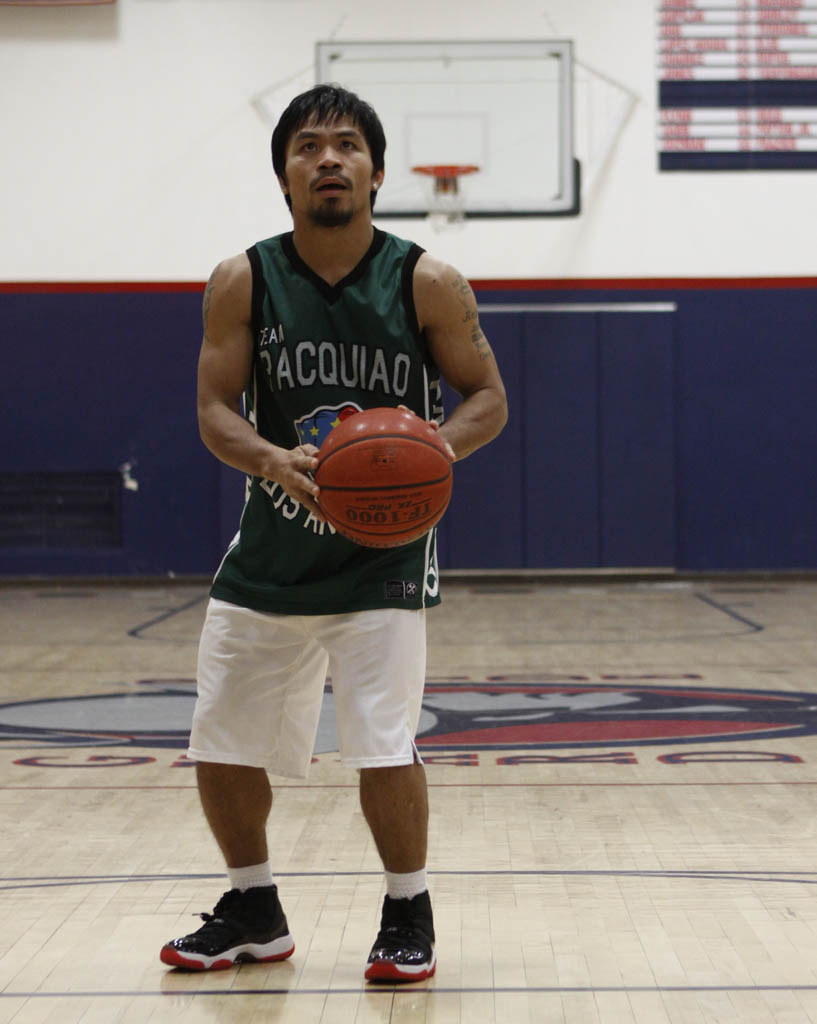 photos via MP8