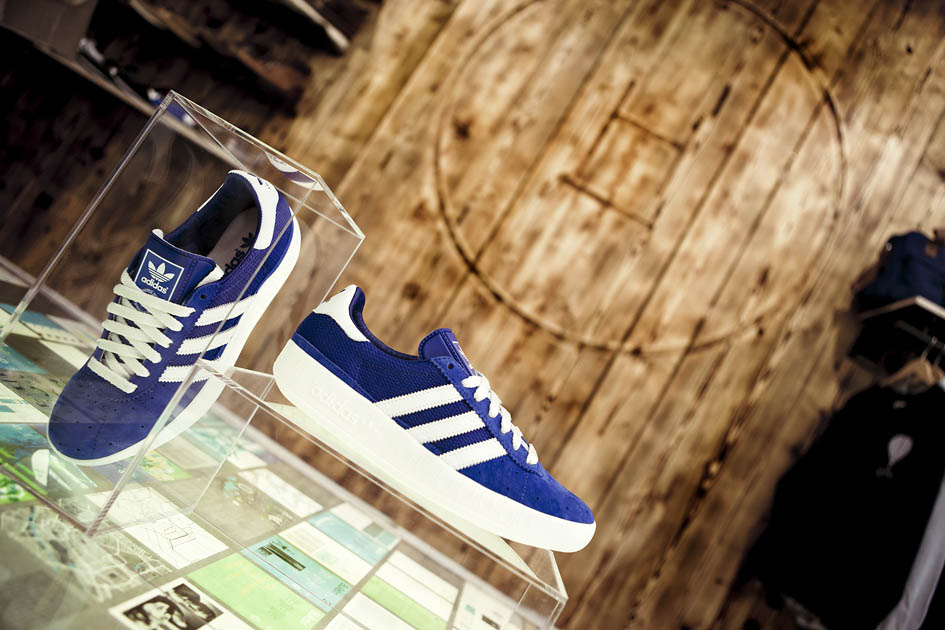 words // Brandon Richard
This past Saturday, the adidas Originals Consortium family welcomed its newest addition, the Munchen "Made in Germany" range. Along with the collection's worldwide launch, Originals held a celebratory event at Munich's Harvest Store.
In conjunction with the release, Harvest hosts an exhibition paying tribute to Otl Aicher - design director for the Olympic Games in Munich 1972. The exhibition shows some works - mainly graphics, drawings and typography - from the personal archives of Eberhard Strauss who was an original member of the design team around Otl Aicher. The exhibition will be running for a month.
Read on for a recap of the "Made in Germany" Consortium event in photo and video form.