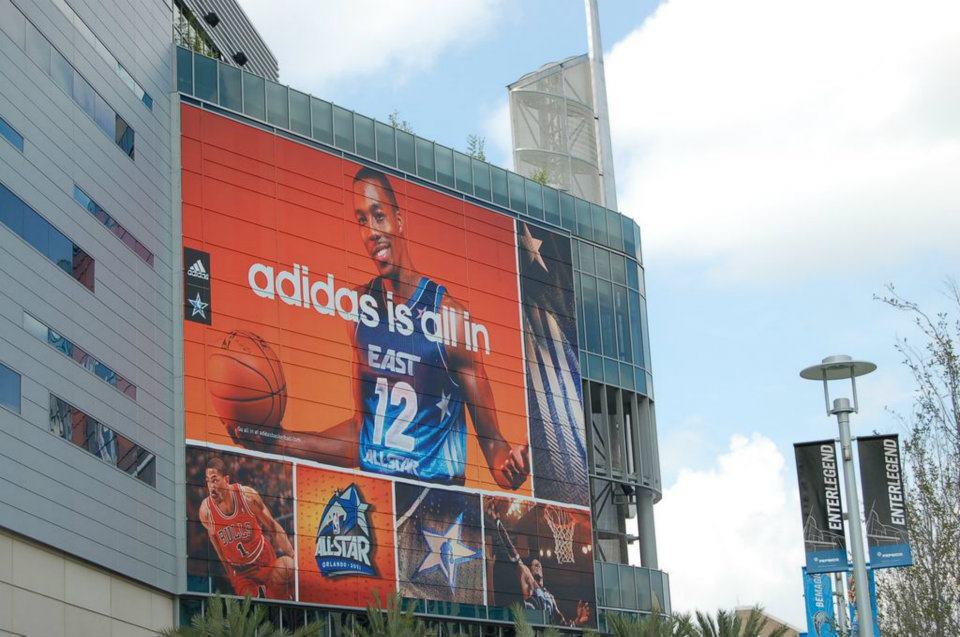 words // Brandon Richard
As the official outfitter of the NBA and Dwight Howard's preferred brand, adidas has launched a full-on takeover of Orlando's Amway Center this weekend for All-Star Weekend. The 3-Stripes have set up new displays throughout the state of the art facility, including the Orlando Magic's Team shop and the makeshift NBA Store. Just in case you're unsure, large "all in" adidas banners featuring Dwight and Derrick Rose hanging outside of Amway let you know exactly whose house it is.
Read on for a look at adidas' setup at Amway for All-Star Weekend.
images via Kenlu