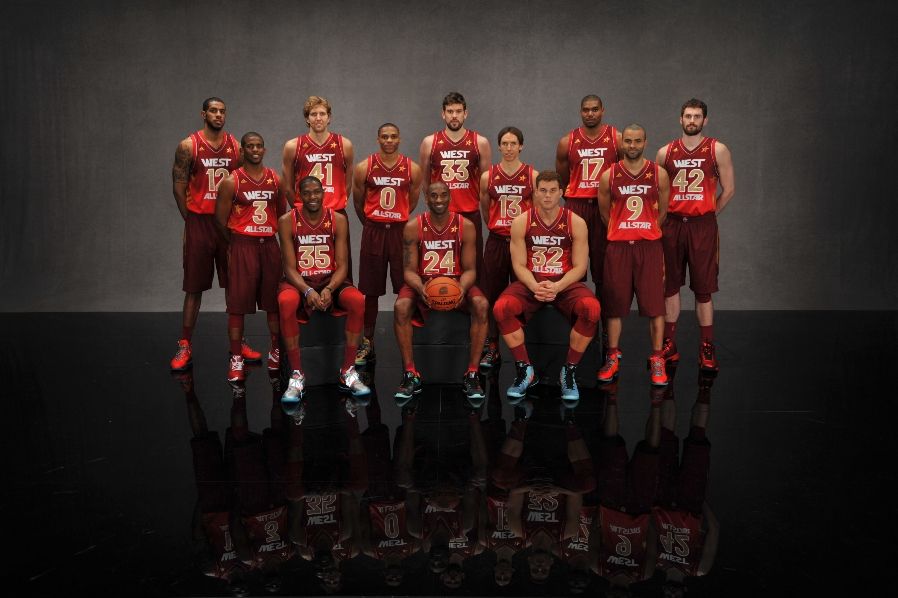 words // Brandon Richard
Looking to make it back-to-back wins in the NBA All-Star Game, the Western Conference team stormed out of the gate in the first quarter, led by a hot-handed Kobe Bryant who would make a little history on the night. It appeared that it would be a long night for the East when the West finished the first quarter with a 39-31 lead. There was even more scoring in the second quarter, and an eight-point advantage for Kobe and company in the frame lifted the West to an 88-69 lead at the half. Those 88 points set a new All-Star game record.
After an inspiring performance from Pitbull, the Eastern Conference emerged from the locker room with renewed competitive spirit. Trying to fend off the efforts of Kevin Durant, LeBron James stepped up his level of play and helped his team slowly chip away at the West's sizable advantage. With 4:57 left in the third quarter, Kobe put home a dunk that pushed him past Michael Jordan on the all-time NBA All-Star scoring list. Despite this, the East managed to shave seven points off the lead and set the stage for an exciting finish.
LeBron continued to play all over the court in the fourth quarter, and with a defensive strategy designed by Coach Tom Thibodeau, the East slowly narrowed the lead to single digits. However, Oklahoma City Thunder teammates continued to find the hoop down the stretch, helping the West narrowly escape with a 152-149 victory.
With his 36 points, 7 rebounds and 3 assists, Durant took home MVP honors wearing the popular "Galaxy" Nike Zoom KD IV.
Read on for photos of what the entire West squad wore in the 2012 NBA All-Star Game below. Click here for the Eastern Conference rundown.
images via ESPN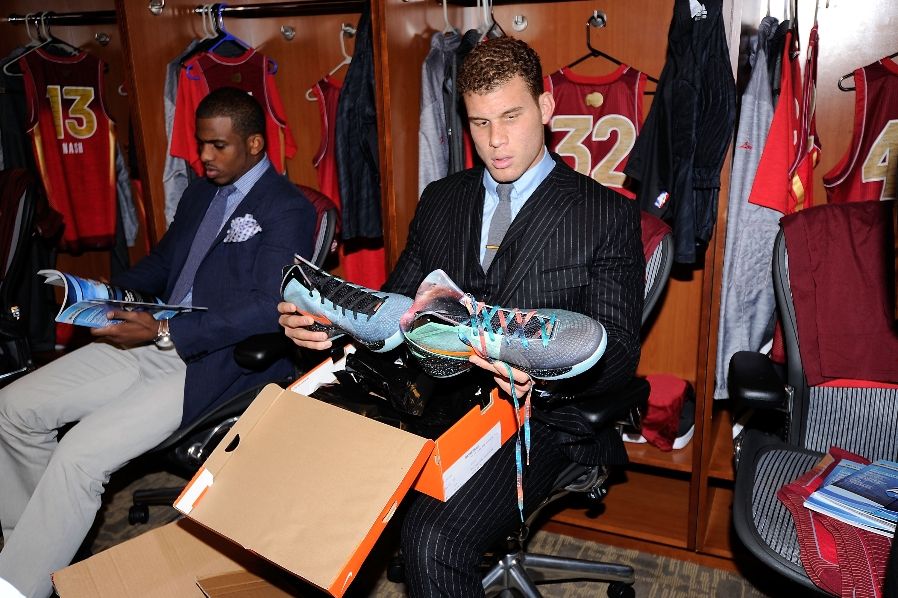 Blake Griffin unboxing "Galaxy" Nike Zoom Hyperdunk 2011 and Hyperdunk 2011 Supreme PEs.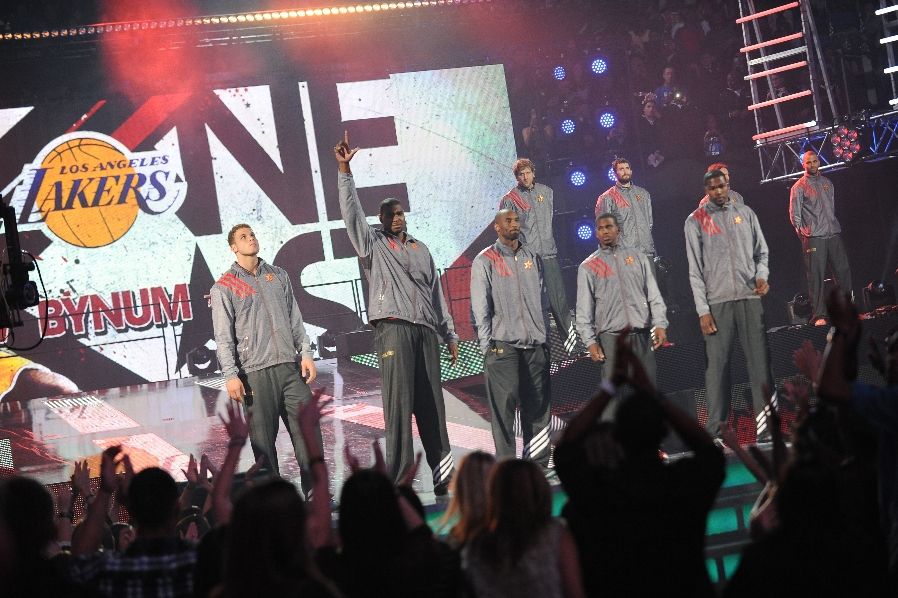 Western Conference All-Stars introduced.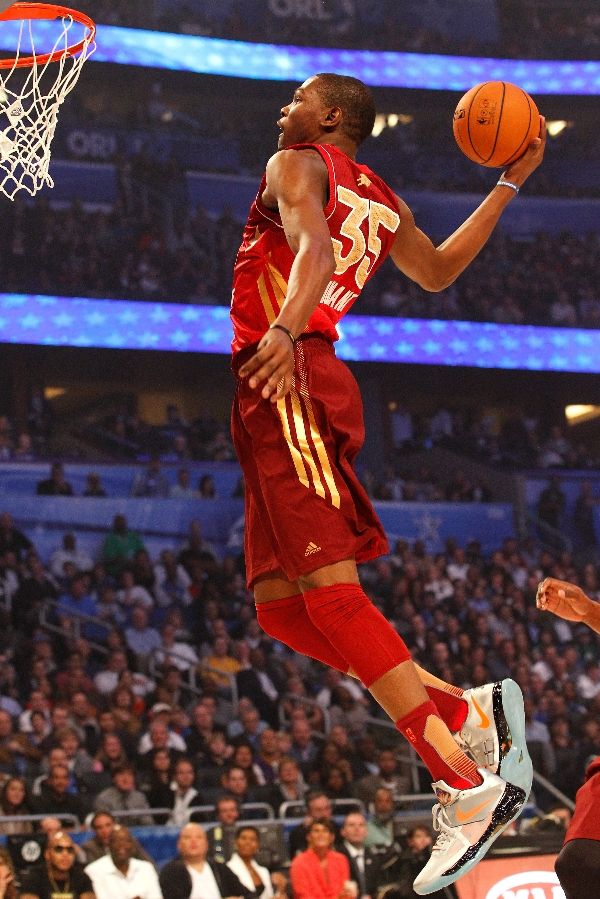 Kevin Durant dunks in the "Galaxy" Nike Zoom KD IV.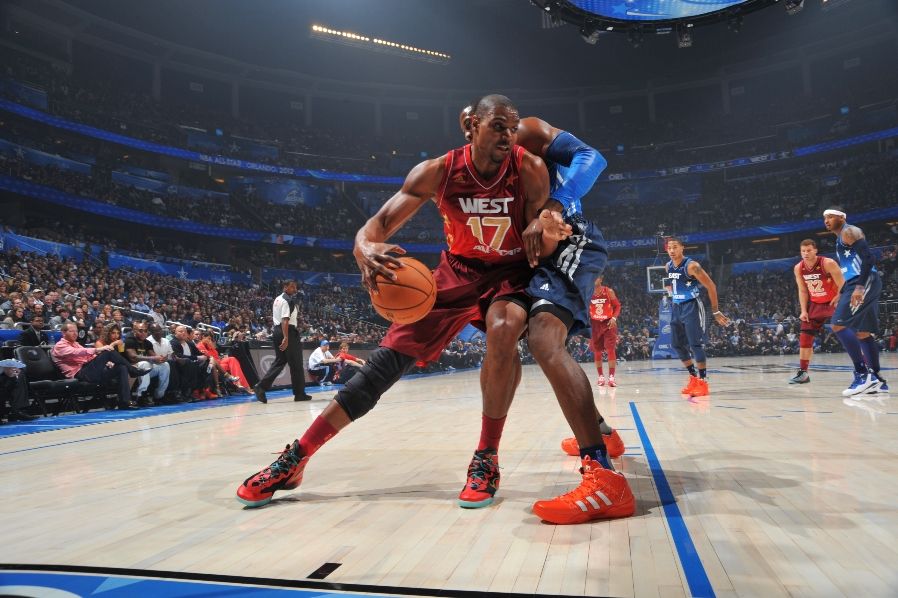 Andrew Bynum posts Dwight Howard in a PE colorway of the Nike Zoom Hyperenforcer.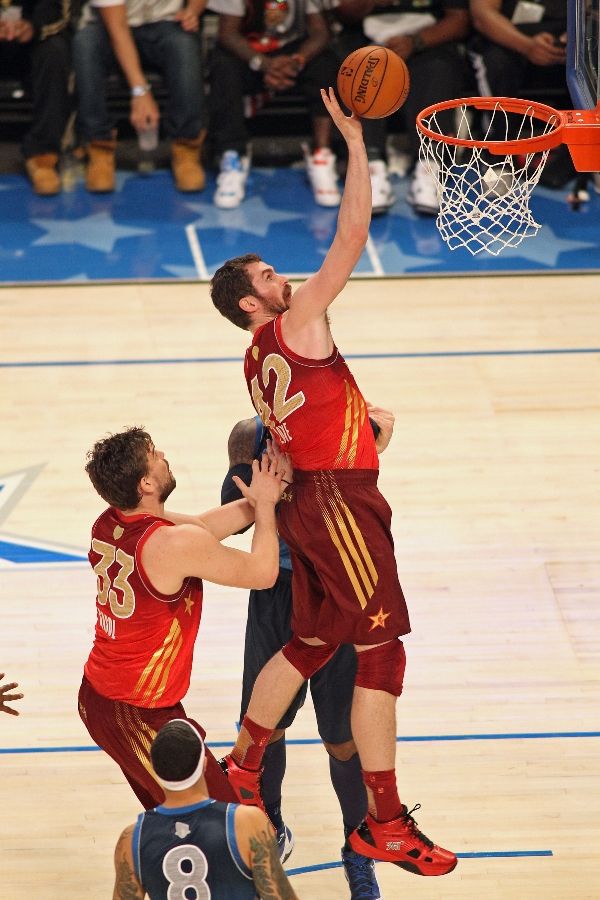 Kevin Love tips in a miss in 361° All-Star Player Exclusives.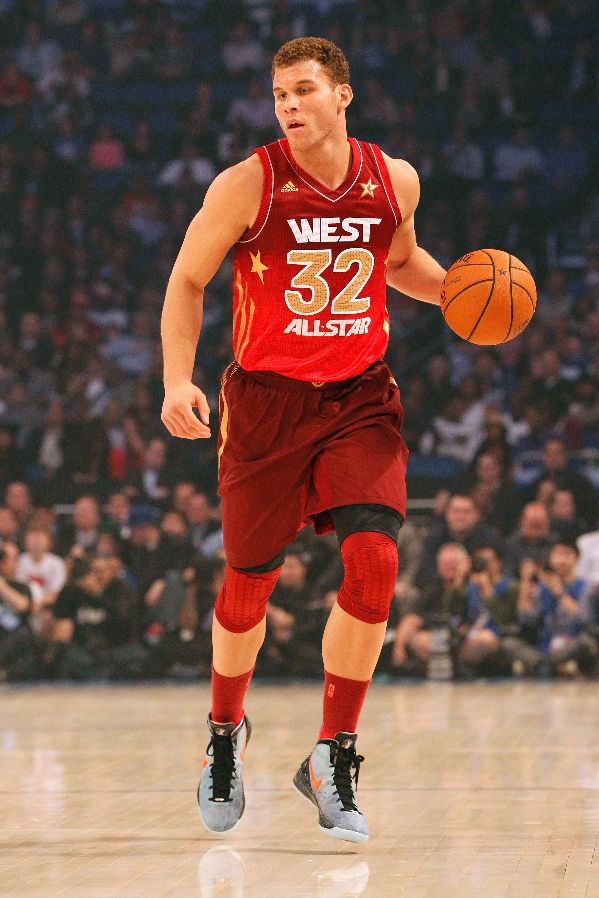 Blake Griffin dribbles up the court in his "Galaxy" Nike Zoom Hyperdunk 2011 PE.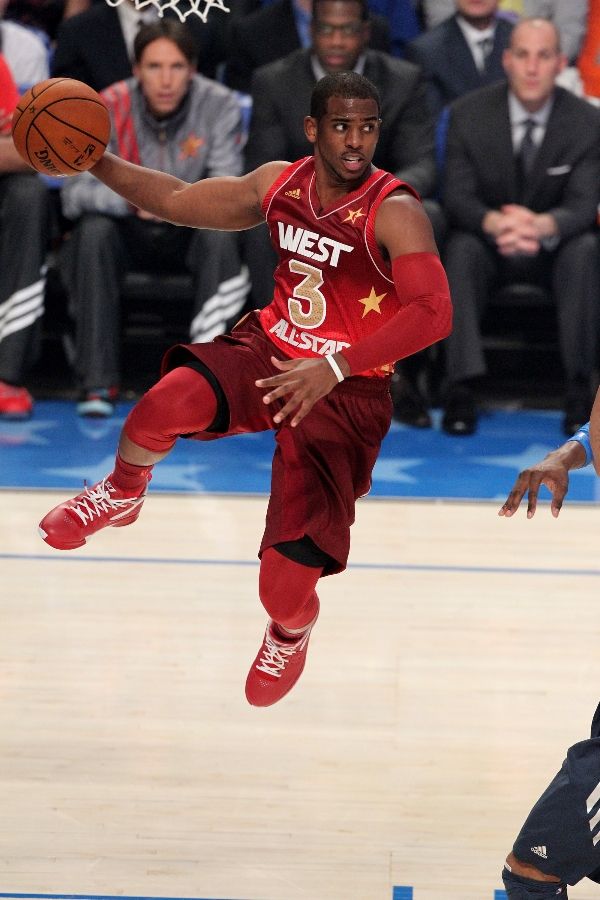 Chris Paul looks to make an aerial dime in the All-Star Jordan CP3.V.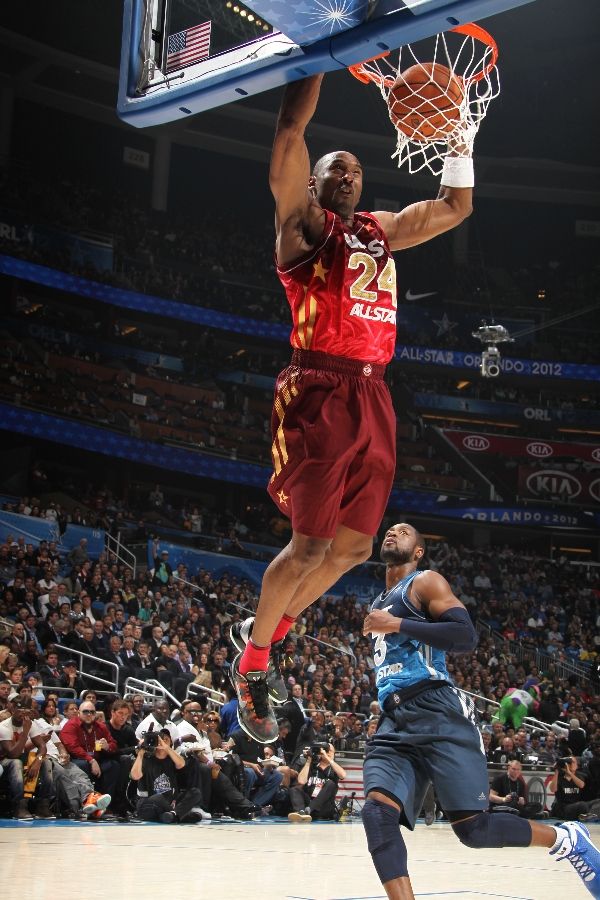 Kobe Bryant dunks in the "Galaxy" Nike Kobe VII.
Dirk Nowitzki shoots a three in the "Galaxy" Nike Zoom Hyperdunk 2011.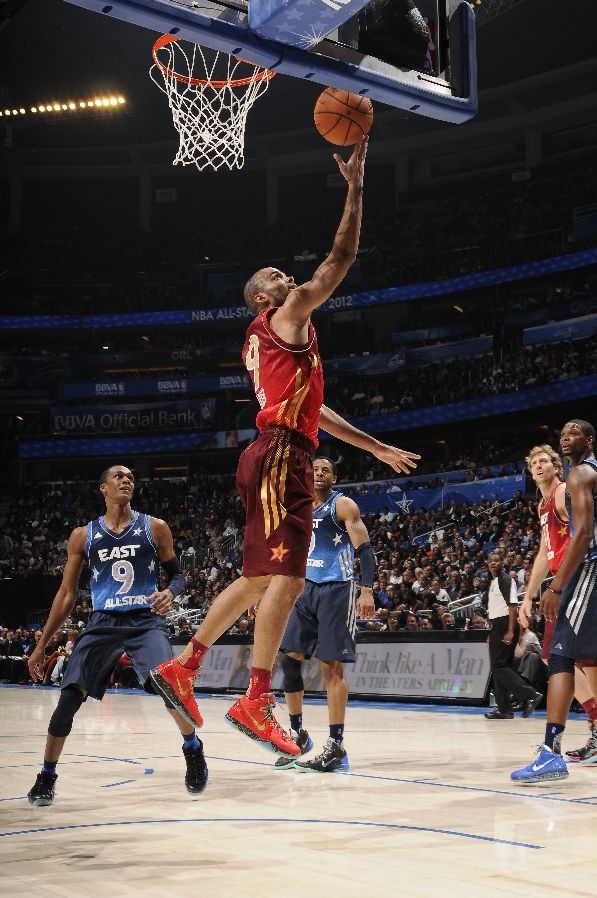 Tony Parker lays it up in the "Galaxy" Nike Zoom Brave V.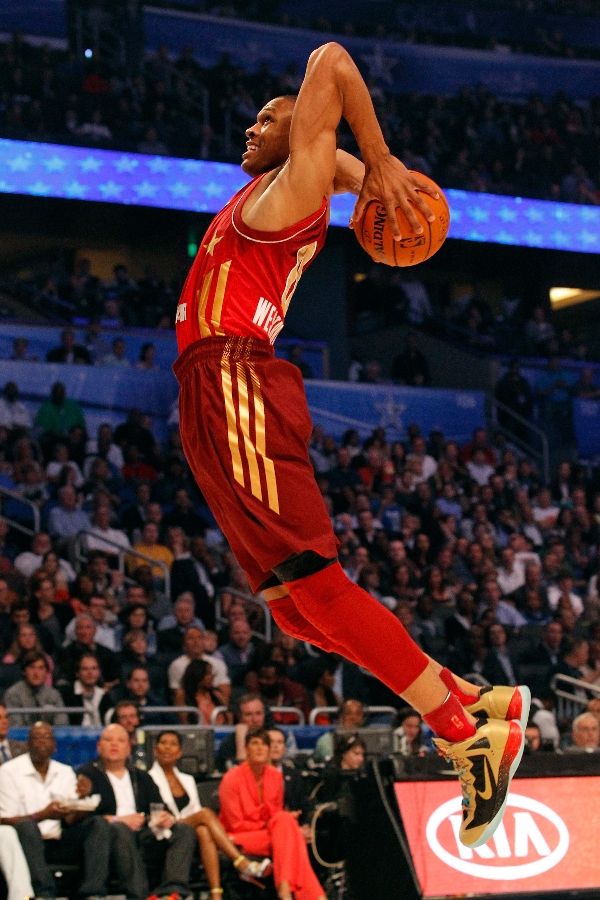 Russell Westbrook throws the hammer down in "Galaxy" Nike Zoom Hyperenforcer PEs.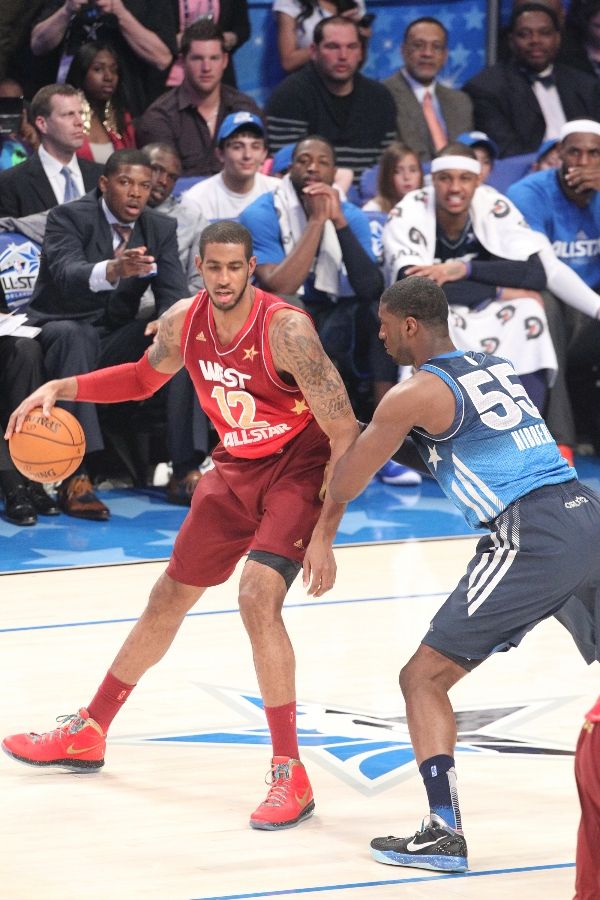 LaMarcus Aldridge posts up Roy Hibbert in a Nike Air Max Hyperdunk 2011 "Galaxy" PE.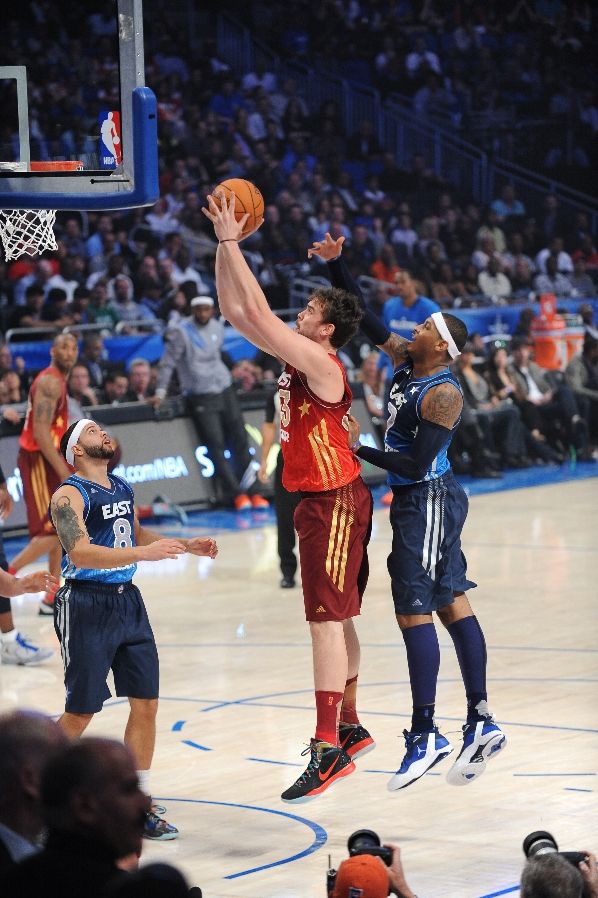 Marc Gasol shoots in his "Galaxy" Nike Zoom Hyperdunk 2011 PE.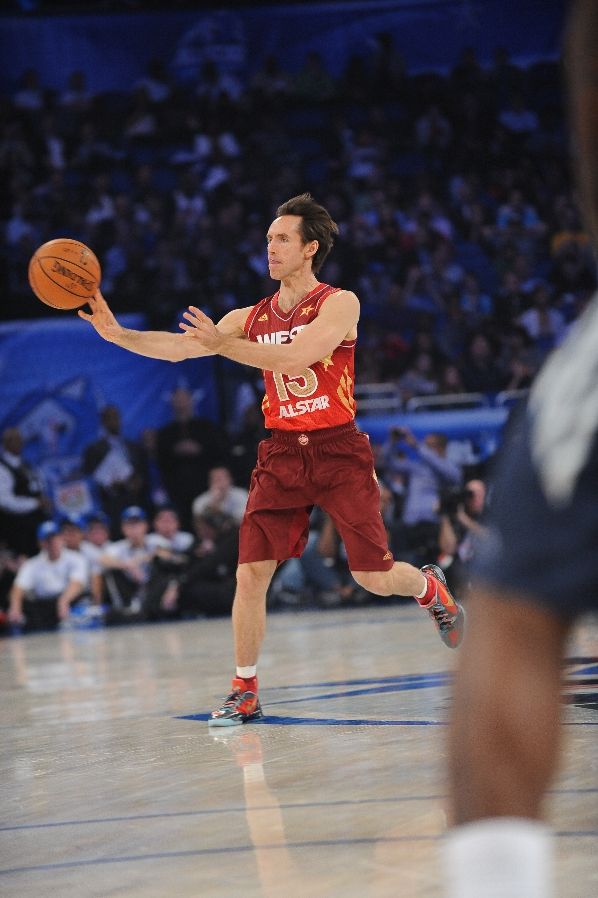 Steve Nash brings the ball up wearing his "Galaxy" Nike Zoom Hyperdunk 2011 Low PE.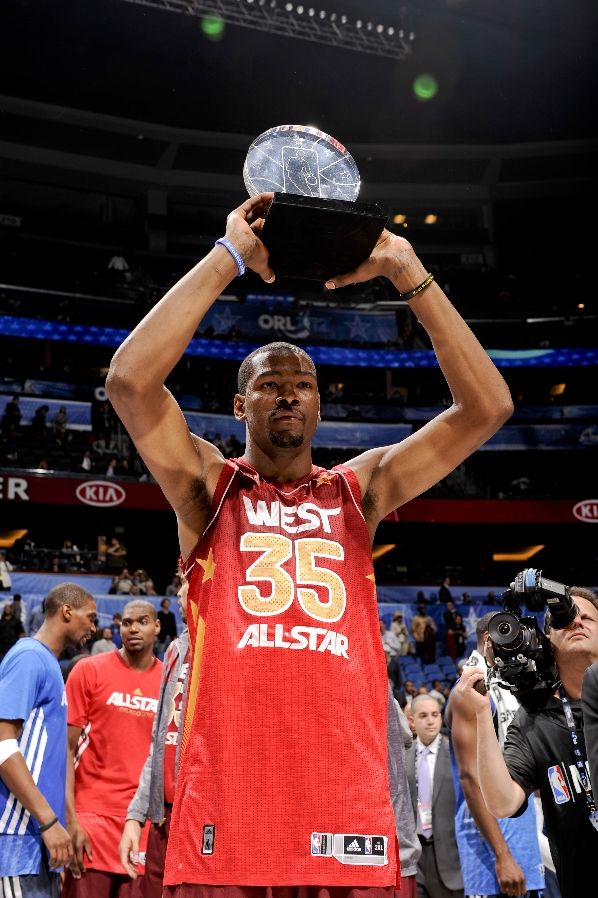 Kevin Durant claims the first of what is likely to be many NBA All-Star Game MVP Awards.