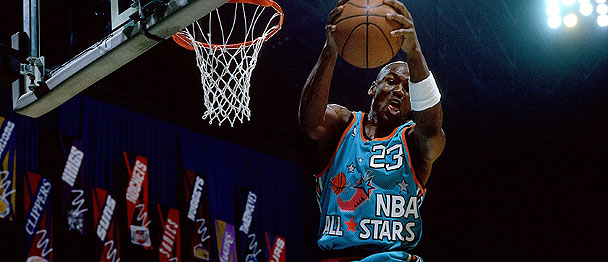 words // Luis Sanchez
In honor of Michael's 49th birthday today, Philadelphia's Mitchell & Ness is offering fans worldwide a shot at MJ's 1996 NBA All-Star Game jersey.
One of the most popular NBA All-Star jersey styles of all time, the vibrant teal uniform was rocked by MJ as he earned MVP honors in the NBA's 46th All-Star Game in San Antonio.
MJ dropped 20 points and grabbed 4 rebounds in helping the Eastern Conference capture the All-Star Game victory.
The classic jersey is currently available in limited quantities from Mitchell & Ness and is only available via phone order or in-store purchase.
Mitchell & Ness
1201 Chestnut Street, Philadelphia, PA
(267) 273-7622