words & images // Zack Schlemmer
We're back with another edition of the Kicks on Cards Weekly Collection. This week it's all Nike and Jordan except for our first card: Sharone Wright in the Converse Destroyer. The Destroyer is a forgotten classic of Converse's early 90's basketball catalog. Part of the "Tar Max" collection, the Destroyer was actually designed as a rugged street ball shoe, even though you could catch them on the NBA court being worn by the likes of Sharone and Larry Johnson. With a design very similar to a famous Reebok shoe also from 1994, it leaves you asking, "Which came first, the Destroyer or the Kamikaze?"
The second card this week brings a sighting of a young Rashard Lewis back in Seattle with the Nike Air Force Powermatic. The Powermatic released in 1999 and was one of the most popular shoes of the FORCE line at the time. With a sleek and fairly simple design featuring tumbled leather and a visible heel Air-Sole, the Powermatic was popular among college and NBA players alike. Check out another look at the Powermatic from the same "Fleer Futures" card set on the feet of Jason Williams HERE.
For the next two cards we have two classics form 1990: Michael Jordan in the Air Jordan V "Fire Red" and "3D" Dennis Scott in the Nike Air Bound. One of these shoes is definitely more popular than the other, but maybe the Air Bound holds a place in the heart of some sneaker heads whose parents couldn't afford Air Jordans and might have ended up with this lower priced model.
Ending this week's collection is Lawrence Moten, complete with his high socks, in a Kicks on Cards standard: the Nike Air Wayup. As for this card, I'm not sure which I'd rather have, the Wayups or that Grizzlies uniform!
Sharone Wright -- Converse Destroyer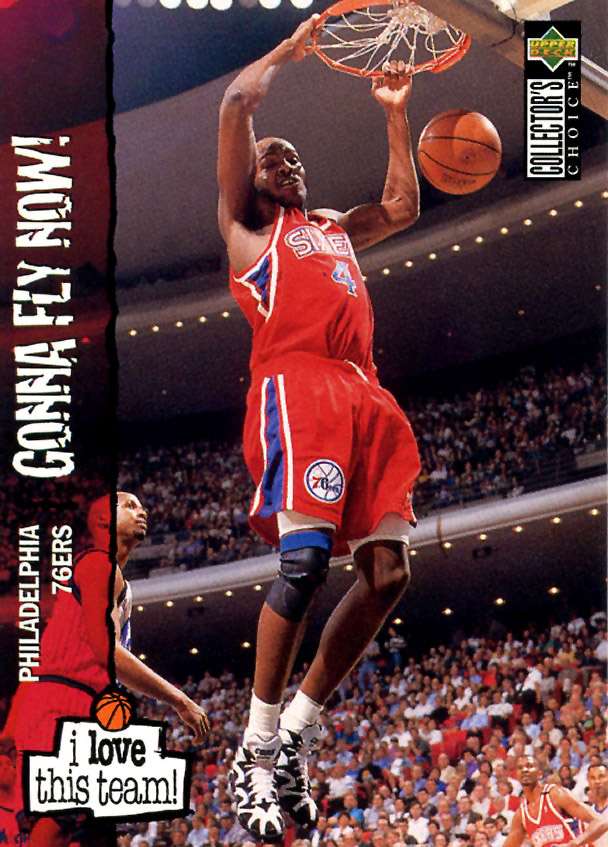 Rashard Lewis -- Nike Air Force Powermatic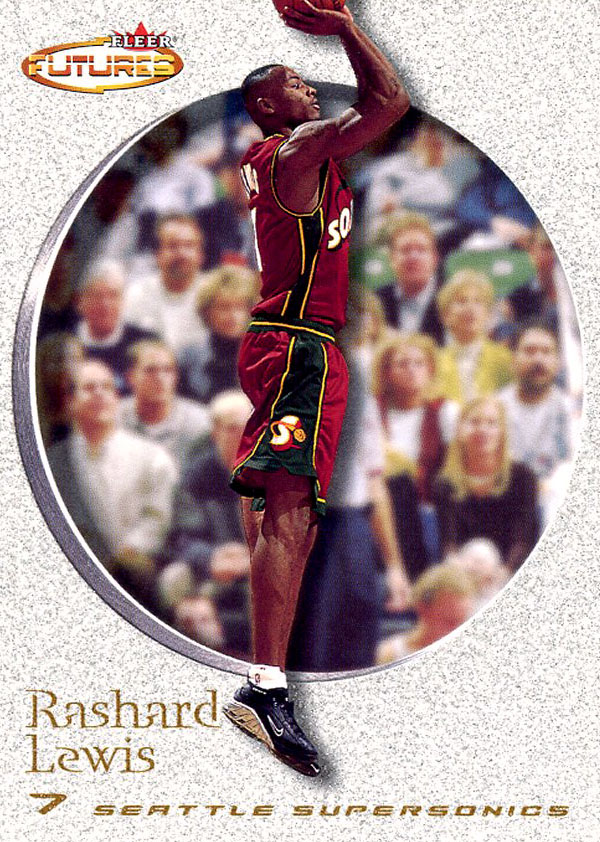 Michael Jordan -- Air Jordan V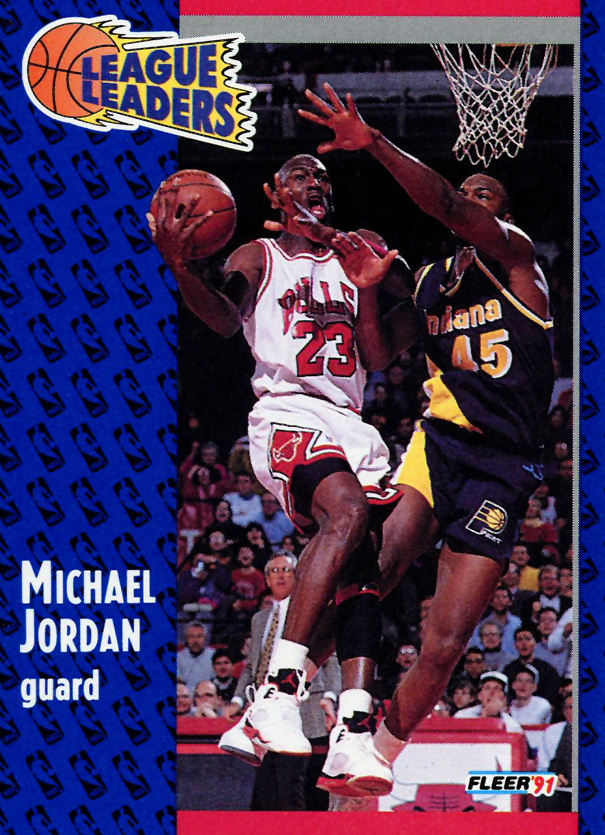 Dennis Scott -- Nike Air Bound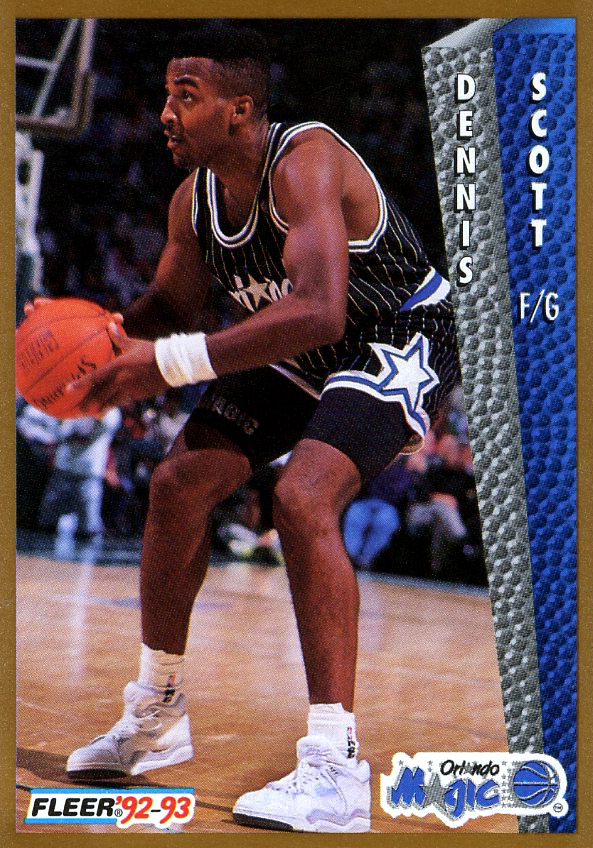 Lawrence Moten -- Nike Air Wayup