words & images // Zack Schlemmer
It's Friday which means it's time yet again for the Kicks on Cards Weekly Collection. Did you guess correctly who was wearing the AND 1 Tai Chi? A good first guess for a pair of purple and white Tai Chi's would be Vince Carter, matching his Raptors uniform, but nope, it's none other than Donyell Marshall in AND 1's most famous shoe matching that wonderful Utah Jazz "mountain range" uniform.
Up next is Sam Perkins in a white and blue colorway of the classic Reebok Pump Twilight Zone that matches not his uniform, but his blue knee brace. The Twilight Zone is the big brother of the popular Omni Pump Lite and featured a higher cut, bigger tongue and ERS (Energy Return System) rather than Hexalite cushioning like the Omni Pump.
The next two cards have sightings of two classic Nike models: First is Ron Harper in the Air Flight '89, which has just received the retro treatment in a similarly colorblocked White/Royal Blue version. Then we have Alonzo Mourning on an awesome holographic card (unfortunately, the scan doesn't quite do it justice) in the Nike Air Force High. To finish up this week's collection is early Jordan Brand endorsee Corey Maggette in the Air Jordan XVI. This card is actually a two-for-one because you may also notice Scottie Pippen defending in his signature Air Pippen 5.
That does it for this week's looks at classic kicks from cards. As always, drop a comment with your favorites!
Donyell Marshall -- AND 1 Tai Chi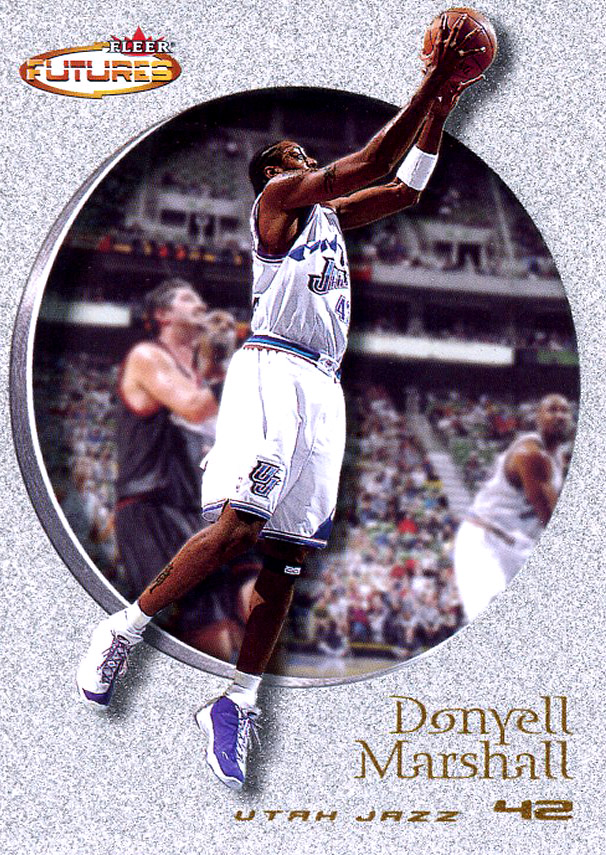 Sam Perkins -- Reebok Pump Twilight Zone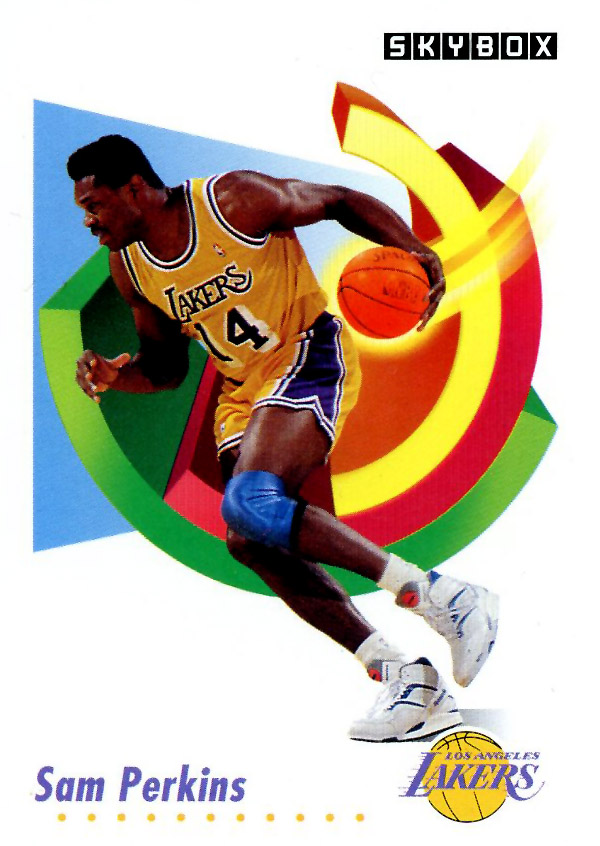 Ron Harper -- Nike Air Flight 89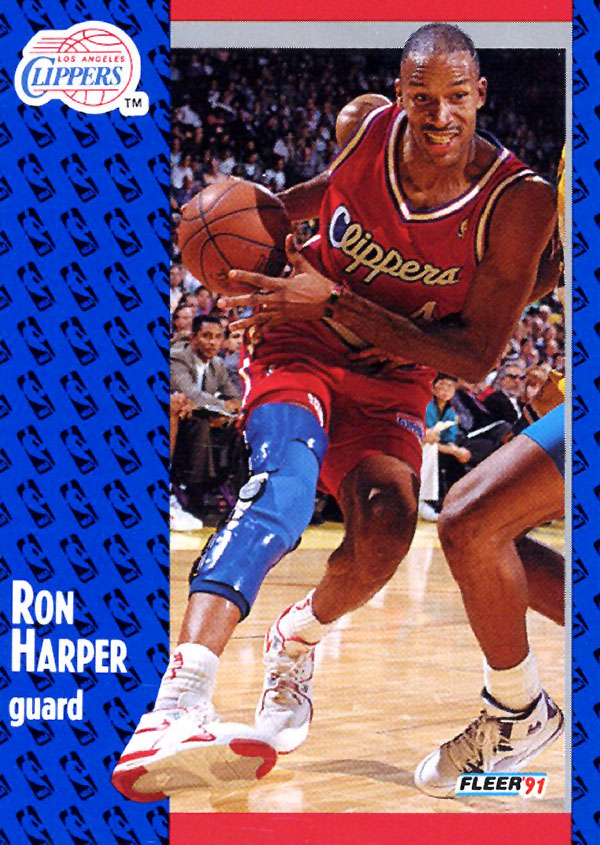 Alonzo Mourning -- Nike Air Force High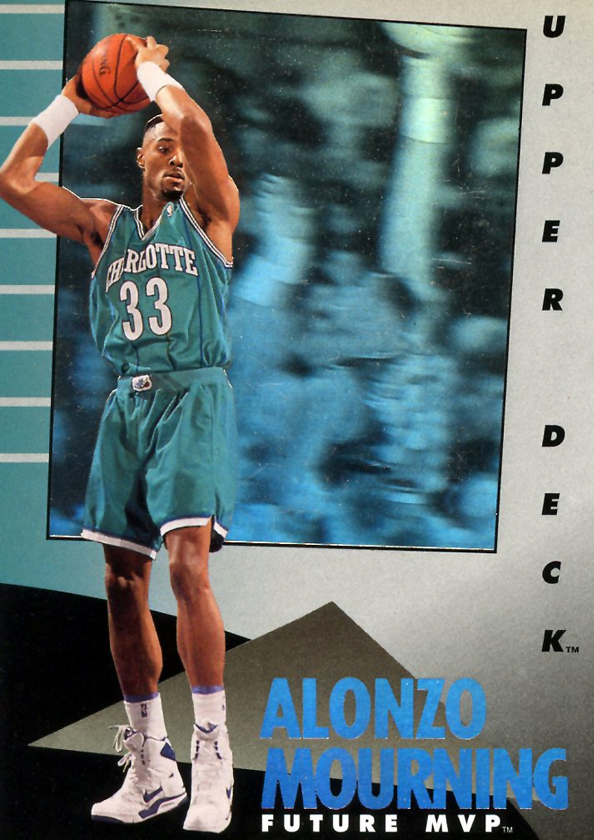 Corey Maggette -- Air Jordan XVI and Scottie Pippen -- Nike Air Pippen 5