words // Nick DePaula
interview // Zac Dubasik
Now in his third season as the Milwaukee Bucks lead point guard, Brandon Jennings is starting to put it all together, finding his shot on a more consistent basis and playing stronger and sharper against the league's elite guards. As a result, the Bucks are right back in the playoff hunt, even despite once again dealing with injuries that crippled their past two seasons.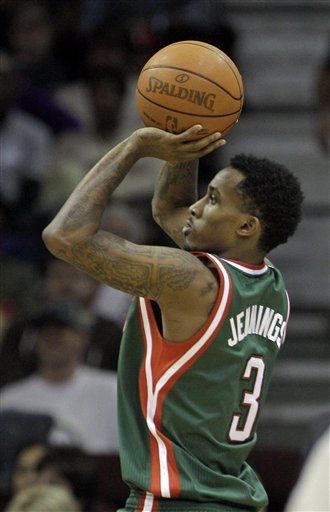 Sole Collector caught up with Jennings for a few minutes Friday evening, right before the Bucks took on the Cavaliers at The Q in an overtime road win. Read along for a look at why he thinks he was in the discussion as an All-Star reserve this year, as well as what he thought of the ESPN report from late Thursday that got "blown out of proportion."
Zac Dubasik: How do you think the season has been going so far?

Brandon Jennings: It's been going alright. The fact that we're 11-14 right now and in 8th place isn't bad, but we know that we're going to have to make a run and make a push to try and get a higher seed. Cleveland is right under us, and New York is right under us too. Somebody is going to start making a run, and we have to be that team.

ZD: The lockout was obviously going on, but you really made the best of your time.

BJ: Yeah, both playing wise, but also just working out and being in Baltimore every day, training and grinding.

ZD: Now that you're on your second signature shoe, have you been learning more about the process and how you can give more feedback for your third shoe?

BJ: Well, I really haven't been thinking about that too much actually. I'm still getting used to the Bloodlines and focused right now just on playing in these. That might all be something I get to work on if they bring me back for another internship next year though. [laughs]

ZD: The team has had quite a few injuries already this season. What's it been like dealing with that and has it made you feel like you had to take on more of the responsibility?

BJ: I knew coming into this year that I was going to have to pick up my game. Just the fact that last year wasn't the best year at all, I knew from the get go that I had to pick up my game and be more of a leader for the betterment of the team.

ZD: With the All-Star rosters being announced yesterday, what do you think it was that kept you out of the game?

BJ: I really don't know. The main thing was, it was a great thing I was even in the conversation at the end of the day. [laughs] That just means that some of the hard work is starting to pay off a bit, and I still need to go back to the drawing board, keep working hard and find another way to improve. I still think I need to be working even harder if I want to get there. Nobody said it was going to be easy, and the main thing is the fact that I'm in the conversation.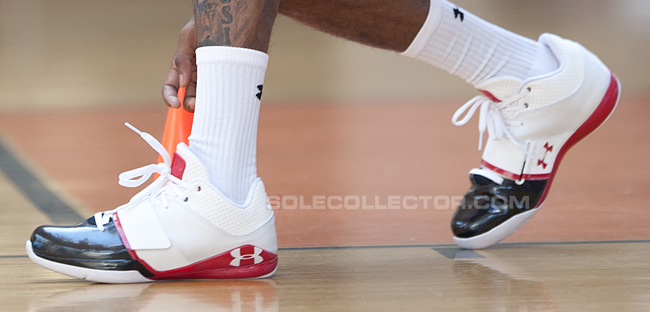 ZD: Of course you were injured last year, but what do you think changed in your game from last year to this year that got you into that conversation?

BJ: Just being consistent with my shooting. Also, I had a couple big games against the Heat, Lakers, Knicks and against some of the higher ranked teams in wins that we had.

ZD: You seem to have good games against the Knicks.

BJ: Just being in New York man. The whole summer, I was playing in New York, and it's just the mecca of basketball.

ZD: Do you have any plans for this summer?

BJ: Actually, no, I don't. Now that there won't be a lockout, you probably won't see too many guys out there playing like last summer. I'm sure we'll still be playing, but other guys will be in the NBA's Summer League back in Vegas.

ZD: There's been a lot of news today of course after the ESPN report about you planning to "keep your options open." Has that been a distraction at all for you?

BJ: No, not at all. I didn't say I was leaving Milwaukee or anything like that. Options. It's just options, and that's the case if you go into any business. You want to see whatever options there are. It's nothing to get worried about at all, and it got blown out of proportion a bit. There's nothing to worry about.