words // Zack Schlemmer
Back in the 1980's before almost every elite basketball player was gobbled up by now giants Nike and adidas, there was a time when some of the game's best were endorsed by a variety of different brands. Some big and some small. For Hakeem Olajuwon, his first signature sneaker came from Etonic, a brand known mostly for their golf and running shoes. Olajuwon, then known as Akeem, entered the NBA in 1984 as the number one pick in what is widely regarded as the best draft class of all time - you may have heard of some of the other guys in that draft class like Michael Jordan, Charles Barkley, Sam Perkins, and John Stockton. For a #1 Draft Pick to sign with a small sneaker brand today would be unheard of, but back before Nike and adidas (and to a lesser extent, Reebok and Under Armor) controlled the basketball sneaker market, it was possible.
After his days with Etonic "Hakeem the Dream" became one of the greatest centers to ever play the game, but he still continued to play in off-beat shoe brands like LA Gear and Spalding for most of his career. To put it into perspective, this would be similar to Dwight Howard wearing Skechers today. Etonic is now completely gone from the basketball market and only makes golf, running, and bowling shoes. Their "Akeem the Dream" signature shoes are now just a small piece of sneaker history, but an interesting little piece, nonetheless.
Below are two amazing Akeem models currently available for purchase from every sneakerhead's favorite online seller, Corgishoe, as well as a few more images and an original commercial of Olajuwon's Etonic sneakers.
Etonic "The Dream Supreme"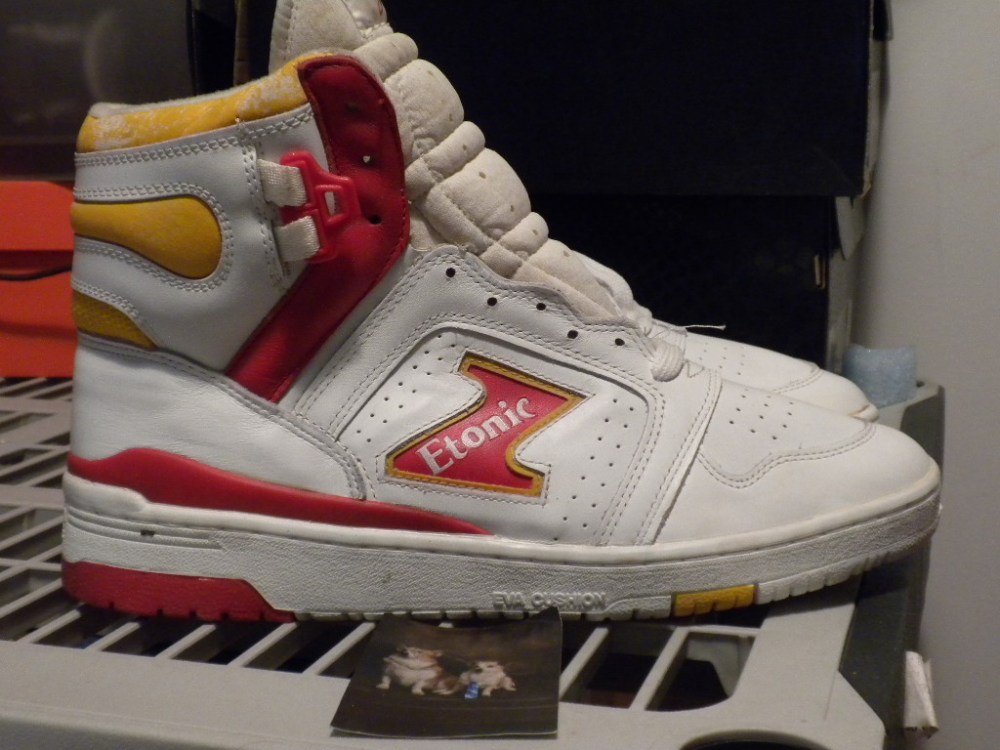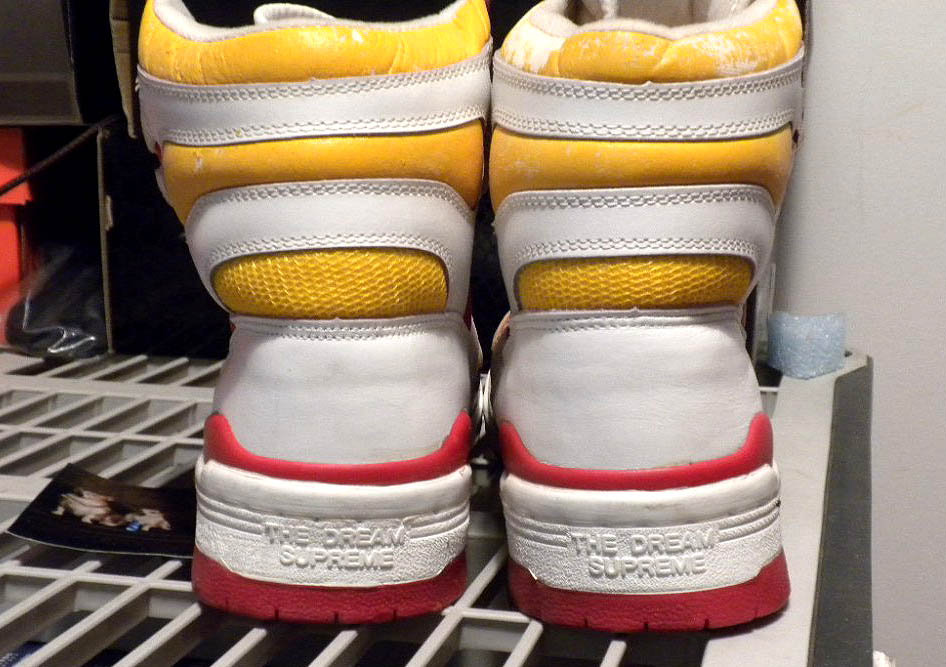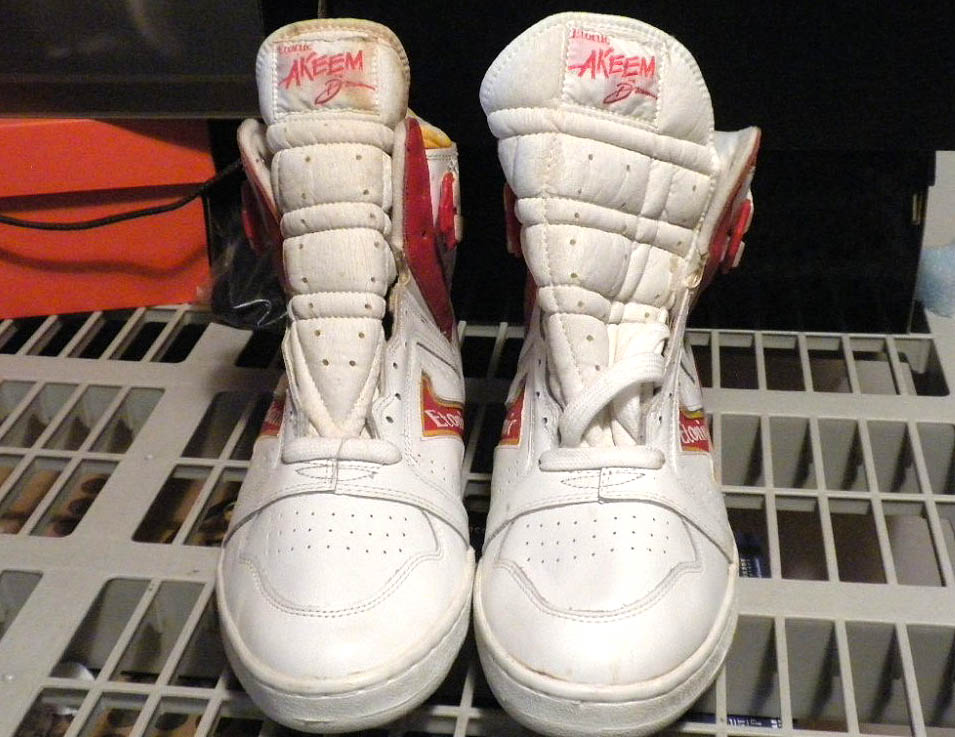 via Corgishoe
Etonic "The Dream Lo"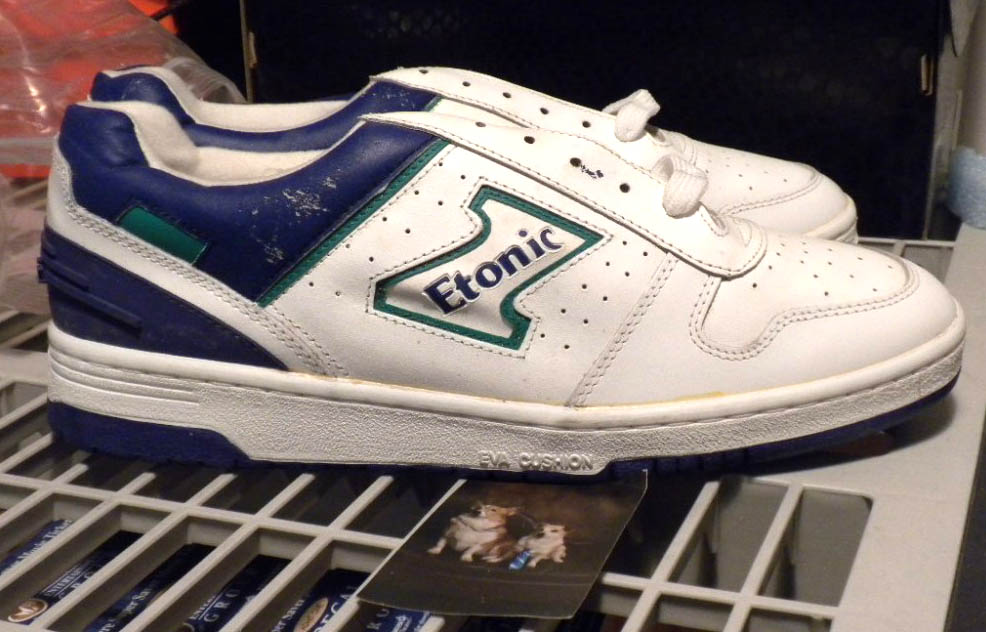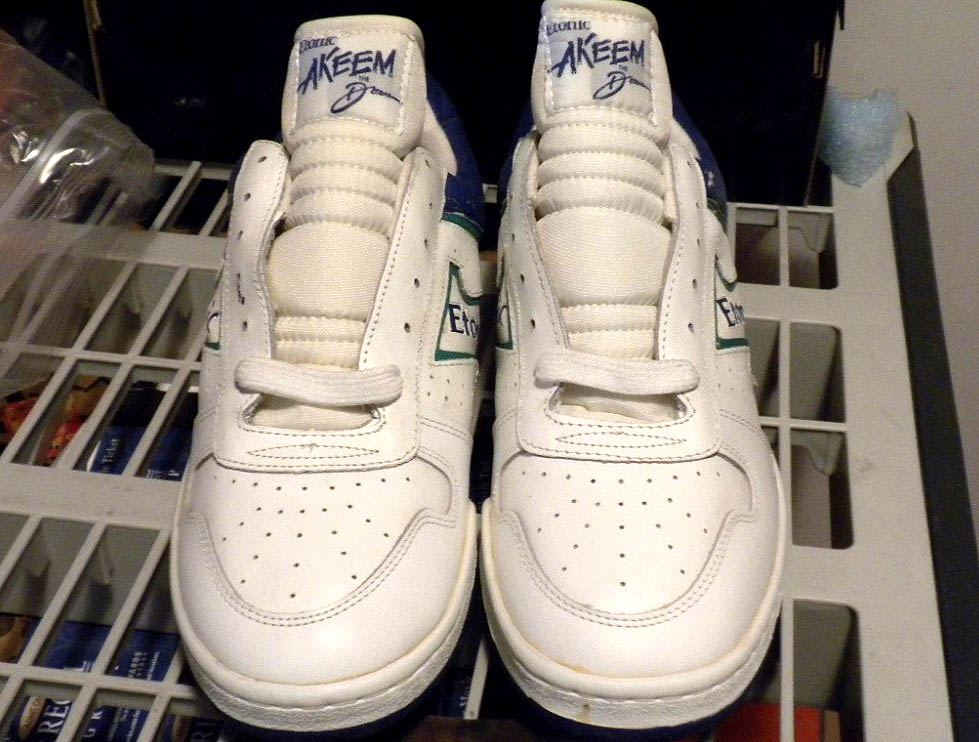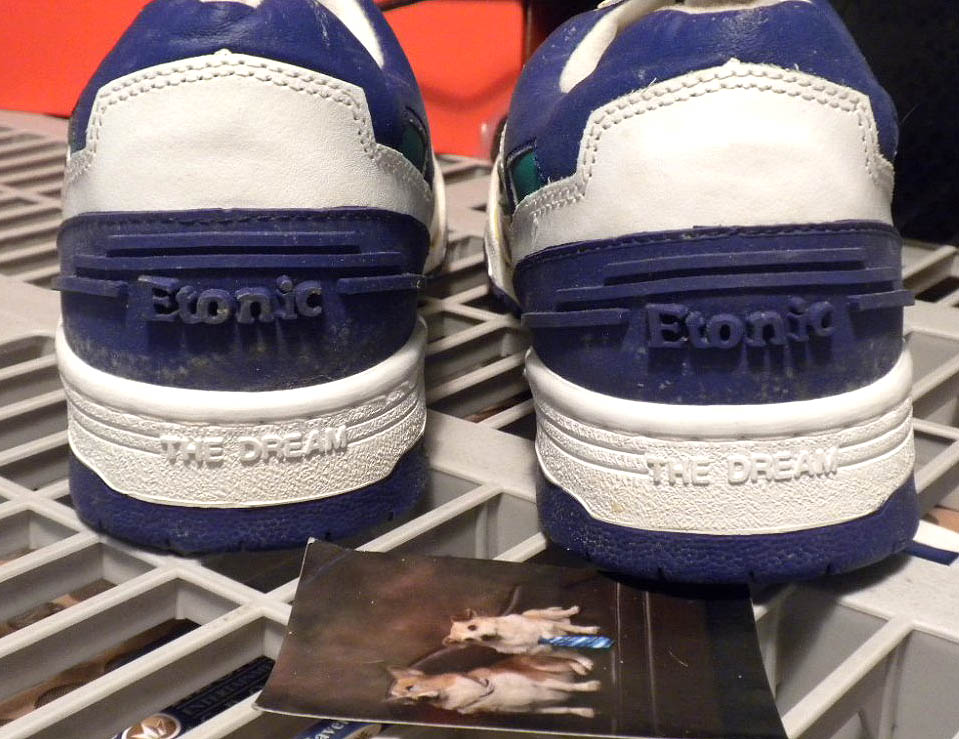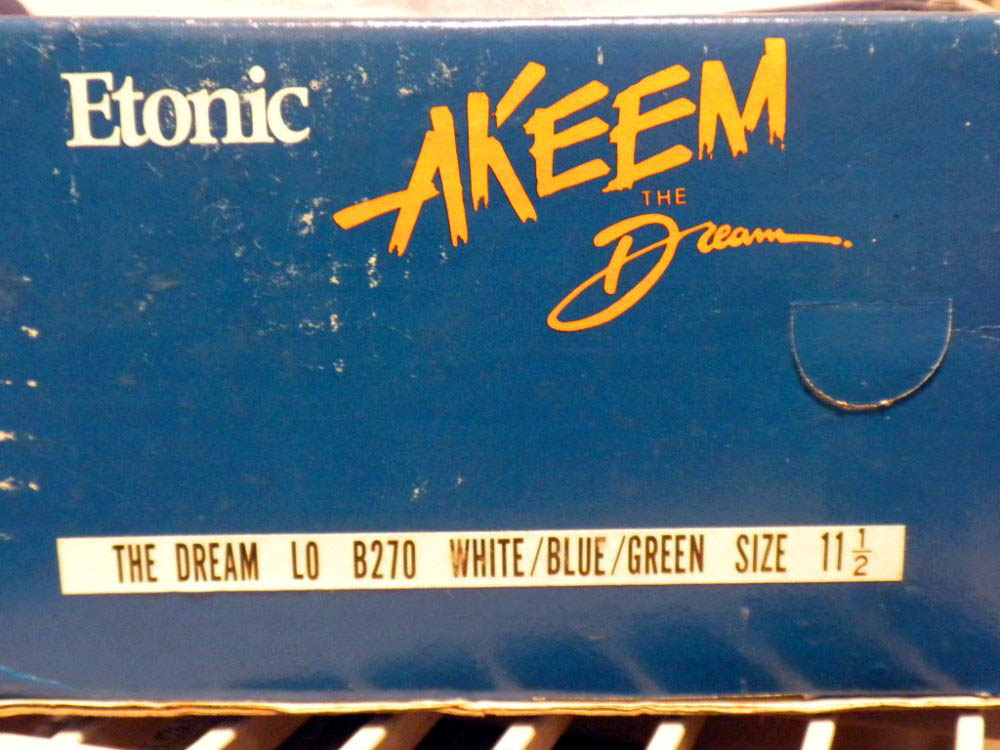 via Corgishoe
Akeem Olajuwon Promotional Record! (Info HERE via Pop Zeus)