words & interview // Zack Schlemmer
images courtesy of DeFY.New York

This is the first installment of a new feature spotlighting noteworthy independent sneaker bloggers doing great work on the internet. We all know the big sites like Sole Collector (obviously, if you're reading this), Nice Kicks, Sneaker News, etc. but this feature takes a look at the lesser known corners of the internet's sneaker closet with the work of independent bloggers doing their own thing and putting out their very own collections of sneaker news and history.
Today we are proud to present to you the site "DeFY. New York" from sneaker head and historian Scott Frederick. DeFY is an amazing collection where you can find examples from almost any sneaker brand imaginable as well as blog entries of music, fashion, pop culture, and even the occasional beautiful woman. In other words, DeFY has pretty much anything you could want! DeFY is full of catalog scans, original ads, pictures from Scott's own sneaker collection, and about any image of a sneaker he can find out there on the internet.
The following is a brief interview with Scott and a very small sampling of the images you'll find on the hundreds of pages on the site. Be sure to check out DeFY.New York (www.defynewyork.com), but just a word of warning, you may get stuck on there for hours!
SC: I'm amazed at the bulk of image scans you have. Do you find them and scan them all yourself or do you find them out there on the Internet?
DeFY: It's a mixture. Some are personal photos of shoes I've owned over the years, some is stuff I've dug up on the internet, and the rest are scans out of old catalogs and magazines I own/owned.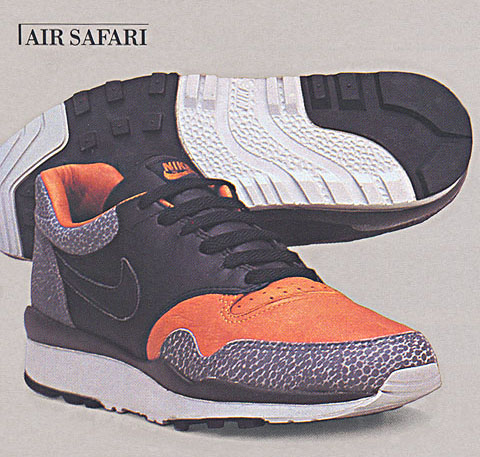 SC: One of the things I appreciate most about your site is the amount of totally obscure and forgotten shoes. For the site, do you edit down to shoes you like/have some significance to you or do you post pretty much anything you can find?
DeFY: I have a genuine love for all footwear so I tend to post almost everything I find. From big guns like Nike to bargain brands such as U.S.A. Olympics and everything in between, almost nothing is off limits. Digging up interesting stuff for everyone (myself included) to enjoy is always the goal. How many people knew that Weyenberg Shoe Manufacturing Co. came up with "Massagic Air Cushion" shoes some 21 years before Nike Air even existed? Did anyone know O.J. Simpson endorsed a line of boots called "Dingo"? Its stuff like this I enjoy and hope everyone else does as well.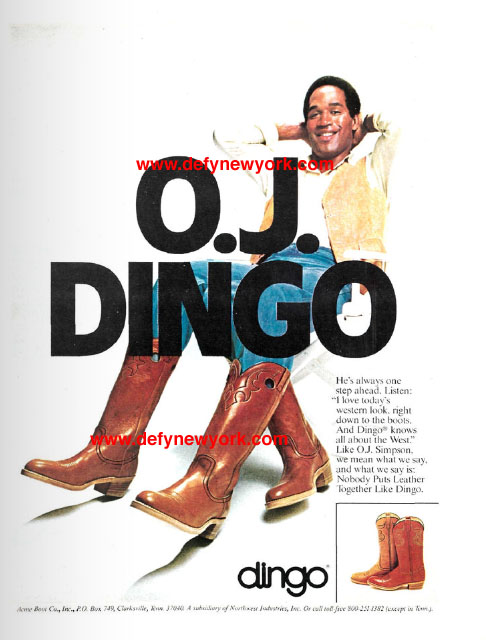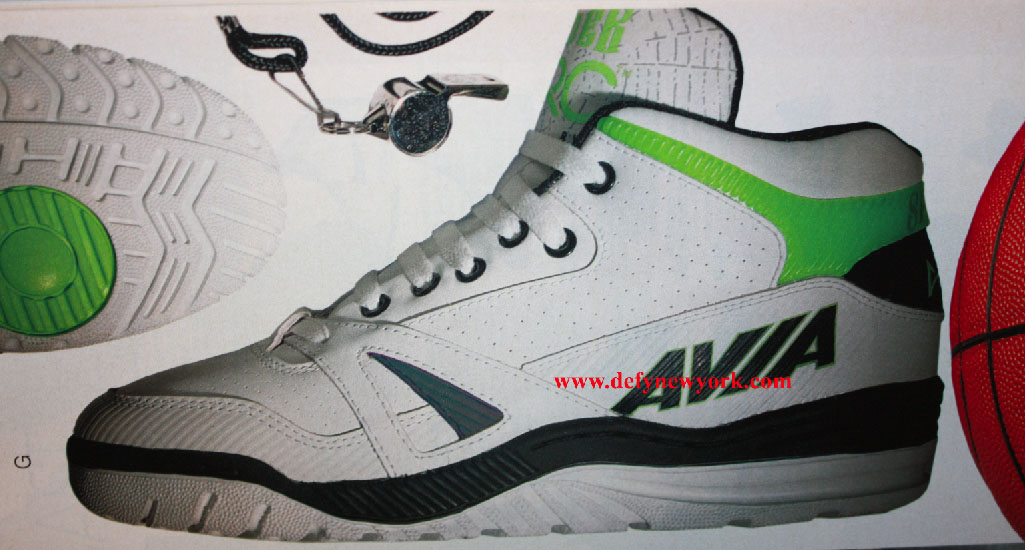 SC:What's your day job? Are you involved in the sneaker industry or just a huge fan?
DeFY: Currently this is my day job. When I initially registered the domain in May of 2007 it was my intent for it to become the e-commerce site for a brick & mortar store (which was registered with the state of New York under the assumed name Defy NY) carrying everything from new to vintage apparel & footwear. However, due to economic factors it evolved into the site you see today.
As far as being involved in the industry, I've actually been looking to break into it (on a corporate level). This site has given me the opportunity to meet some great people actively involved at some big brands so hopefully I can achieve that goal in the near future.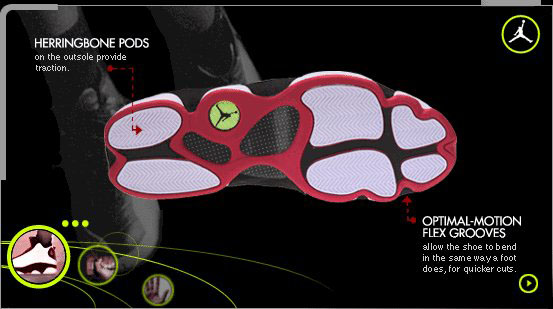 SC: The standard sneaker interview question: What's your favorite shoe in your collection?
DeFY: Hmmm….That's very tough.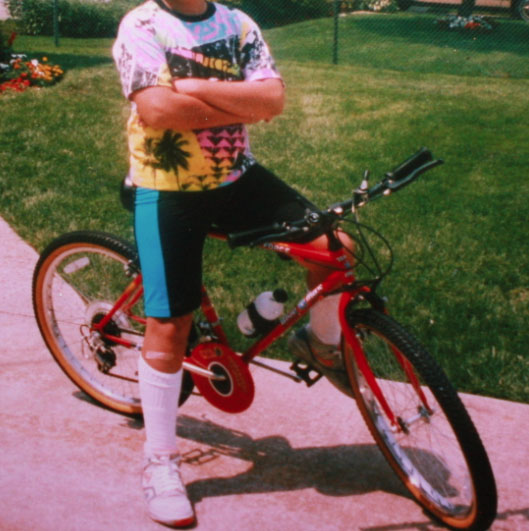 I would have to go with my Clay/Tart Tech Challenge II ¾ retros.
As a young kid my mother would only buy me cheap sneakers like Olympians or whatever was deeply discounted. You see, unfortunately for my feet and my parent's wallet, I was wearing men's sneakers by the time I was 6 years old so buying expensive sneakers was out of the question. When the Tech Challenge II ¾ released, I was 8 years old wearing a men's 8.5. Lucky for me, my grandmother decided she would take me sneaker shopping for school (and for my birthday) in August of 89, and let me pick any sneaker I wanted off the wall. I chose the Tech II's (in the same Clay/Tart colorway) and despite the price tag of over $100.00 (and the fact she knew my mother would be pissed), she kept her word and bought them for me anyway. I liked them so much, I held onto those sneakers for 4 years (even though I couldn't wear them anymore) before my mother threw them out. Three years before the retro's dropped I got my hands on a grass court sample but they weren't wearable and ultimately just a tease. When word finally broke that my favorite colorway of the Tech Challenge II was being re-released I knew I had to pick them up. My grandmother passed 11 years ago so besides loving the design and marketing of the Tech II's, they also hold a lot of great memories.
(Scott was kind enough to even send along an awesome childhood picture of himself in the shoe, but was hesitant to include his "mug" for the world to see.)
SC: And, of course, what shoe out there do you want most that you don't have yet?
DeFY: I would say the Reebok SXT I Pump but I know finding a wearable pair would be next to impossible and I don't like owning shoes I know I can't wear. With that said, I've been actively on the hunt for a fresh pair of 1989 Batman Converse All Stars made in the U.S.A. in my size.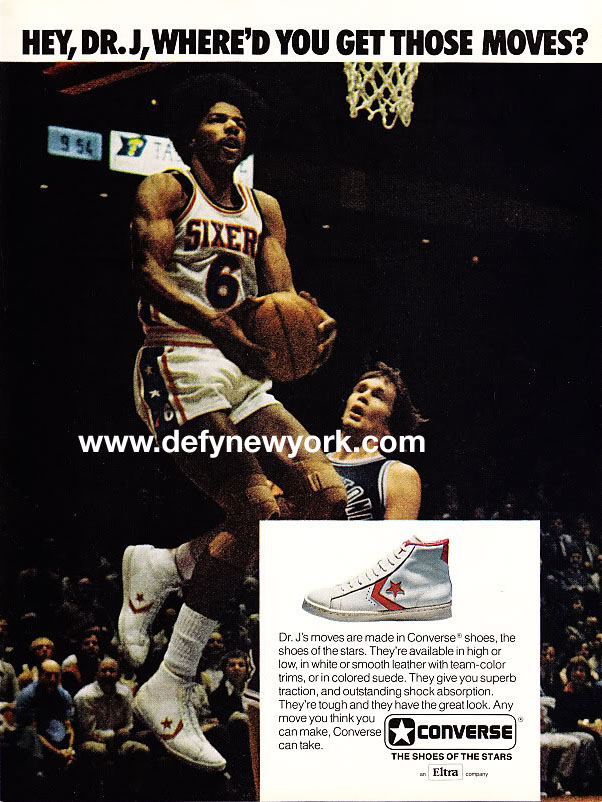 SC: Anything else you'd like to add?
DeFY: In addition to the website you can find me on YouTube with nearly 300 sneaker reviews at http://www.youtube.com/user/trethousandgt. Rest assured, the videos cover more than pointing out the obvious such as the color and "how nice the shoe looks." You can also follow me on Twitter @trethousandgt. Thank you to Sole Collector and everyone for their support of Defynewyork.com!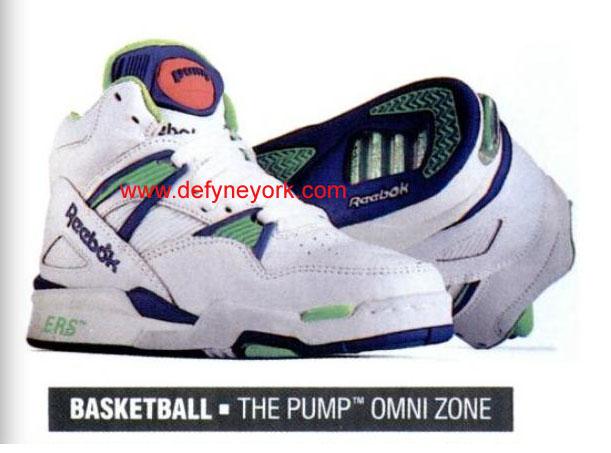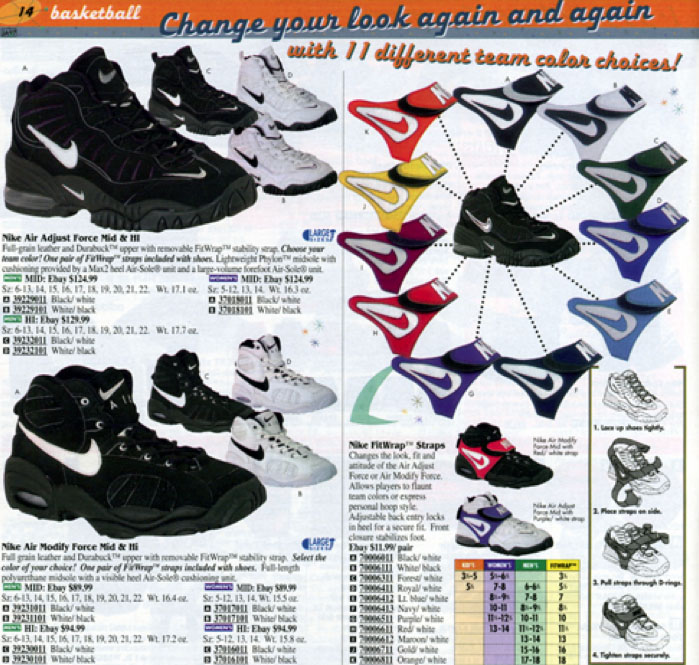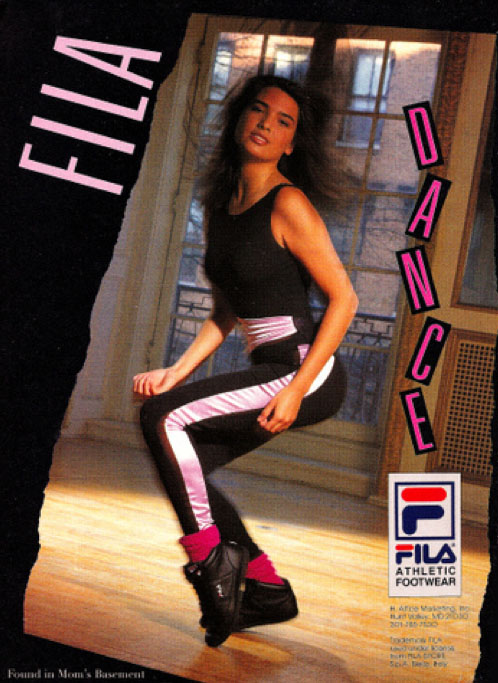 Jordache Signature Earl "The Pearl" Monroe shoe from his own collection: