words // Zack Schlemmer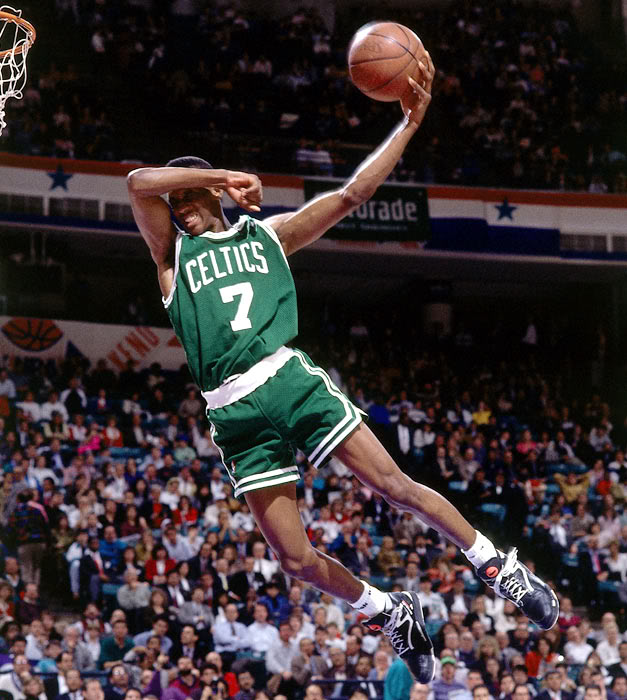 In the 1991 All Star Weekend Slam Dunk Contest in Charlotte, it was Dee Brown and Shawn Kemp who dueled it out in the final round of the competition to determine who would win the event. Both players had spectacular dunks, but it was Dee Brown who stole the show with his no-look slam to win the dunk contest trophy. But before Dee's memorable no-look dunk came his infamous "pump-up dunk" which was both a brilliant piece of marketing for Reebok, as well as one of the earliest uses of a prop in the dunk contest. Long before the days of cupcakes, Superman capes, and Nate Robinson's "Kryptonate" Nike Foamposite Lites, there was Dee Brown pumping up his Reebok Omni Pump Lites before his dunk attempt. It was basically a Reebok commercial right there during the dunk contest and it not only sold at least a few more pairs of Pumps, it gave national media attention to a basketball shoe other than the Air Jordan.
Check out the videos below to watch the battle between Dee Brown and Shawn Kemp as well as cards from both players with looks at their shoes worn during the 1991 Slam Dunk Contest. Kemp would later become one of Reebok's biggest names, but early in his career he wore Nike and can be seen here in the Air Flight '89. Which would you rather have: the Pumps, the Flights, or Dee Brown's haircut?
Dee Brown -- Reebok Omni Pump Lite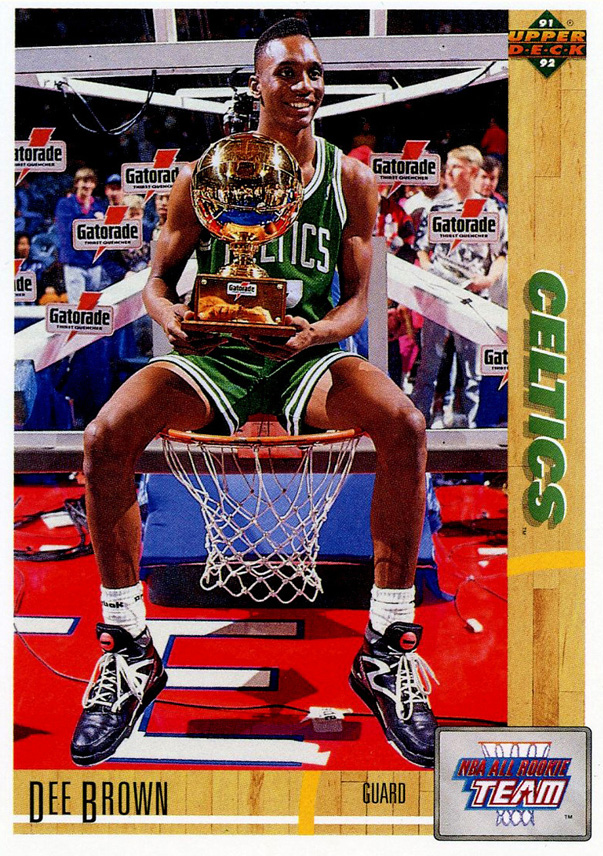 Shawn Kemp -- Nike Air Flight '89